Estes Park, Colorado
CNN
—
During the winter season in Rocky Mountain National Park, visitors may be lucky enough to spot elk, coyotes, deer or snowshoe hares.
Only a select few get to meet the Wizard of Winter.
Park ranger Jean Muenchrath transforms into the Wizard of Winter as she leads the snowshoe ecology walk around Bear Lake.
She takes off her ranger cap, replaces it with a white felt wizard hat, and with her wand says, "I am inescapable, and you will find out today whether I am your friend or your foe."
This wizard takes winter seriously
Despite the entertaining character she plays, Muenchrath takes winter safety very seriously. Rocky Mountain National Park is actually one of the busiest national parks in the country, with 4.4 million people visiting last year.
"We want people to get out and experience the world in the wintertime," says Muenchrath. "But we want them to understand how to do it safely, because it's beautiful but there are some real hazards out here in the winter."
Some hazards during the winter include people getting lost or injuring themselves by falling or spraining their ankle.
"Navigating in winter conditions can present difficult challenges," says park spokeswoman Kyle Patterson. "Following other people's tracks could get you lost, so having a topographic map and compass or a Global Positioning System (GPS) is strongly recommended."
A very high national park
"Rocky Mountain National Park is one of the busiest search and rescue parks in the country with 150 to 200 incidents a year," says Patterson. "Most visitors stay safe when they visit the park, but it's important to plan ahead and be prepared when recreating in the park."
During the summer, when many more people are visiting, rangers posted to Trail Ridge Road are trained EMTs due to the number of medical emergencies.
"Because we are a high-elevation park, we also have visitors who get altitude sickness or the altitude aggravates preexisting conditions like heart and lung disease," says Patterson.
During the winter, there are fewer visitors but there's still the possibility of getting lost, experiencing hypothermia or getting caught in an avalanche.
Animal life in winter
Our friendly wizard ventures out with volunteers Rich Ryer and David Nicholas to teach up to 20 visitors how to snowshoe in the winter terrain and avoid those winter hazards.
In a park filled with hibernating black bears and marmots, Muenchrath also teaches visitors about the elk, bighorn sheep and winter snowshoe hares.
"What I really like to see during the winter are the winter snowshoe hares, which is a rabbit-like creature and they are white and blend in. When you see it, it just stops you in your tracks. It takes your breath away."
Backcountry skiers, snowshoers, winter wildlife lovers and sledders fill the park. (Sledders head to Hidden Valley, the one park location where it's allowed.)
The ranger-led full moon walk, where visitors can explore the park under the stars, requires advance registration.
Isabella Bear appears in June
Unfortunately, the Wizard of Winter disappears by the end of March, but visitors to Rocky Mountain National Park can catch Isabella Bear starting in June.
Isabella Bear is a "bear with an attitude doing the evening program as community service for being bad and taking people's food," Muenchrath says, "I think it is a fun way to present a program."
Rocky Mountain National Park, 1000 US Hwy 36, Estes Park, CO 80517; +1 970 586-1206. Check weather conditions at the park website.
Most popular National Parks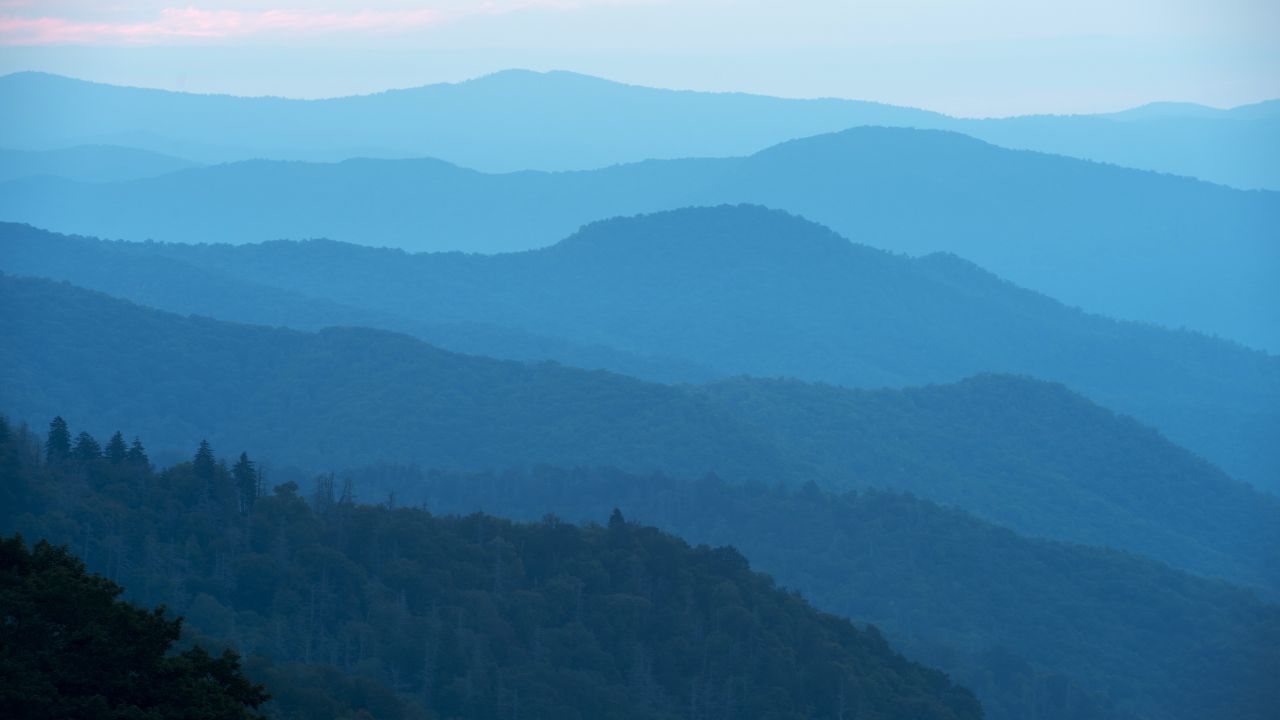 Photos: Most popular National Parks