It's hard not to feel a little sorry for the Ecuadorian capital of Quito. Often viewed by travelers as an inconvenient layover en route to the Galapagos Islands, the city is an underappreciated metropolis as rich in history and singular attractions as Ecuador's acclaimed archipelago.
Travelers willing to give Quito a chance will quickly discover a beguiling place brimming with culture, eclectic museums and flavorful cuisine, much of which can be found in its remarkably well-preserved UNESCO-recognized historic center.
Here are some of the reasons why Quito deserves to be so much more than an afterthought:
A striking Old Town
Erected on the ashes of an Inca city, Quito's historic old town was founded by the Spanish in 1534 and remains one of the largest and most intact examples of colonial Spanish architecture in the Southern Hemisphere.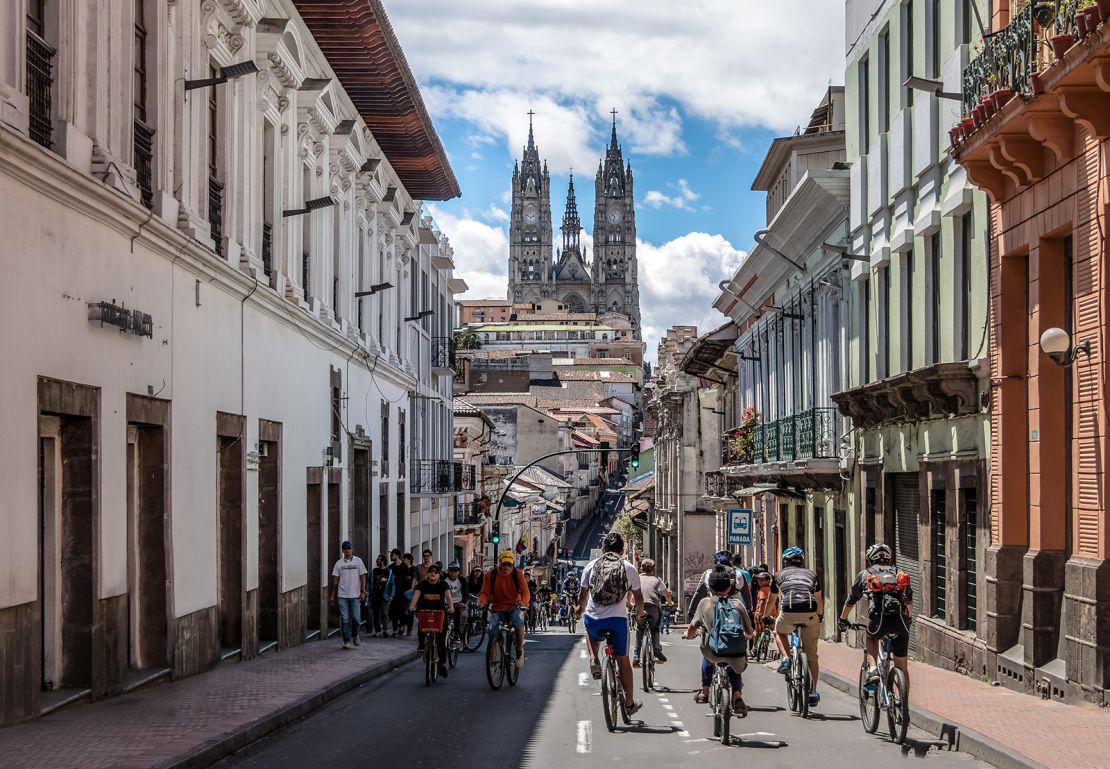 The historic center is so striking and well-preserved, in fact, that it was the first capital city in the world to be listed as a UNESCO World Heritage Site in 1978.
The best way to start exploring the old town — much of which is a pedestrian-only area — is to sit for a spell in the Plaza de la Independencia (or Plaza Grande, as it's known to locals). A stone's throw from the president's palace, you can witness the colorful changing of the guard on Tuesdays at 11 a.m.
The palm tree-peppered square is a microcosm of life in Quito. Here, families exchange updates as their children chase each other around the main fountain, and groups of men huddle on benches to play cards while street performers vie for attention. In the midst of it all are street vendors selling empanadas and mango slices as they weave expertly in and out of the crowds.
Singular churches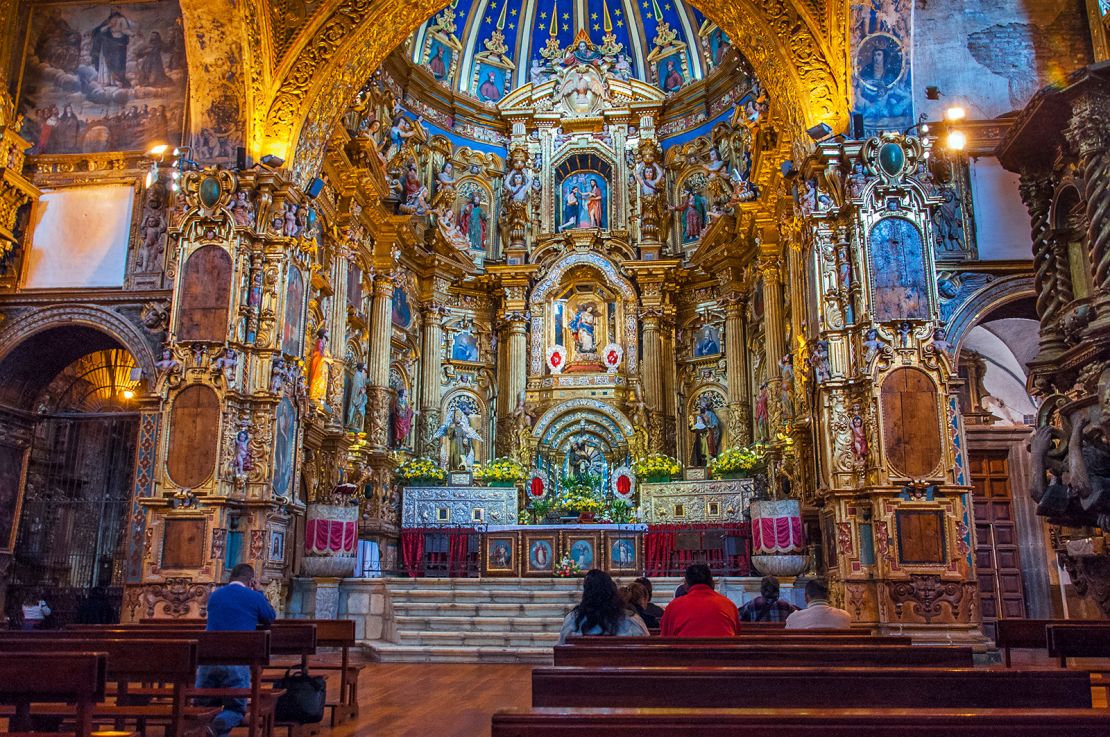 No matter where you set off from in the historic center, every turn along a cobblestoned street is sure to lead to some notable architectural marvel, but there are three churches that deserve special notice.
The Church and Convent of San Francisco, known simply as San Francisco, is the largest colonial building in the city and overlooks a square that bears its name. More religious compound than church, it houses a Catholic church, a monastery, a huge library and a museum. The busy San Francisco square is an ideal spot to sample some Ecuadorian street food like maduros con queso (fried plantains with cheese) and tall spires of a fluffy meringue confection called espumilla.
For a breathtaking panorama, none can compete with the neo-Gothic Basílica del Voto Nacional. Adorned with a fantastical collection of gargoyles based on Ecuadorian animals (including iguanas, pumas and boobies), this arresting church is the tallest basilica in the Americas and offers jaw-dropping views of the city and surrounding countryside.
The other church not to miss is the resplendent La Compañía. As much an homage to all that glitters as it is to God, the lavish, wall-to-wall gold interior will leave you awestruck.
Pre-Columbian art, a water museum and more
Few cities in South America can boast such an eclectic and intriguing mix of museums as Quito.
The small but scintillating Casa del Alabado Pre-Columbian Art Museum is housed in a lovely 16th-century mansion and highlights works of art, sculptures and textiles from a variety of Andean indigenous populations.
Fundación Guayasamín is dedicated to Ecuador's most famous artist, Oswaldo Guayasamín. Set inside his former home, the collection is a mix of his work, as well as Guayasamín's personal collection of pre-Columbian artifacts and religious art.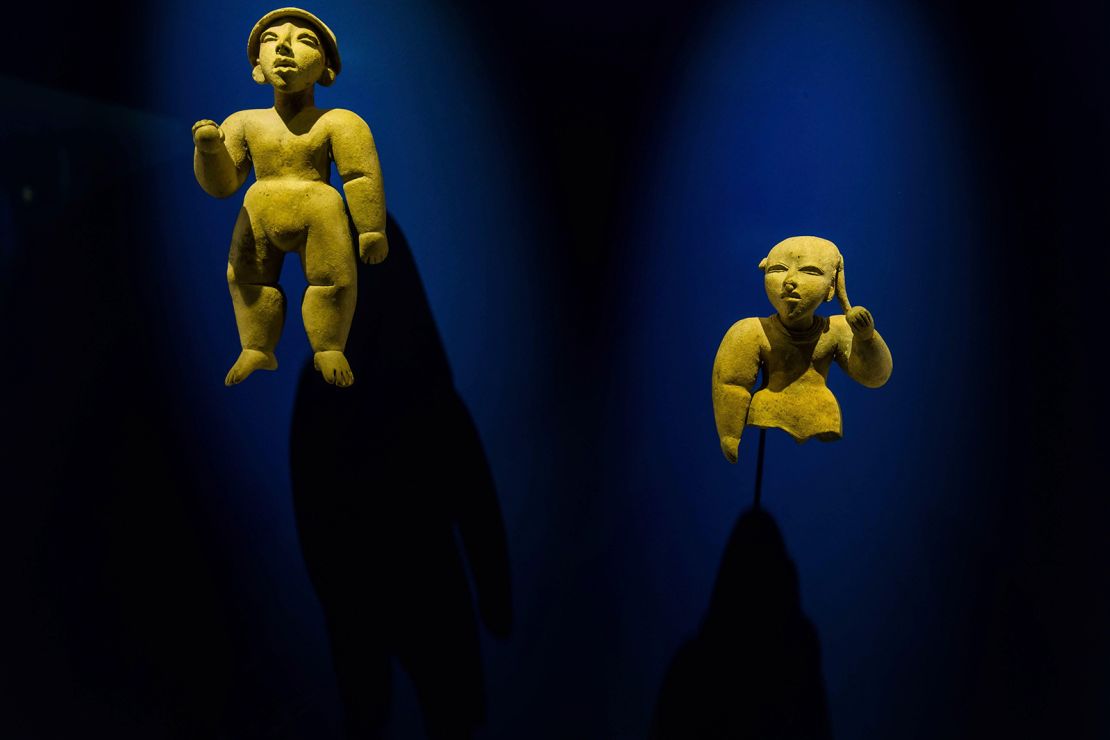 For families traveling with kids, the one-of-a-kind Yaku Water Museum is not to be missed. Part museum, part water park, this playful educational institution celebrates our most priceless resource.
Popular among locals but largely overlooked by tourists, the enchanting Museo del Pasillo is dedicated to Ecuador's favorite musical genre. This lovingly put together space traces Ecuador's musical history by showcasing everything from handmade instruments to famous performers. The museum even puts on a variety of shows, including a karaoke night of traditional Ecuadorian song.
If you do visit the museum, be sure to ask at the front desk if a guide named Fredy is working. While there are no official English tours, Fredy will do his best to enthusiastically translate the exhibit labels for English-speaking visitors.
Flavors of Ecuador
Casual and cozy, Heladeria San Agustín restaurant has been operating for over 150 years and lies just off the main square. It's especially busy at lunchtime when it fills to capacity with locals looking to indulge in affordable traditional Ecuadorian cuisine.
Try the ceviche or the seco de chivo (goat stew), or opt for the set daily menu, which is always a bargain and includes a main meal, a drink and dessert for under $12. The place is also well-known for its handmade ice cream.
While there are dozens of freshly made ice cream varieties, the helado de paila is a standout. The Ecuadorian sorbet-like treat is made table side with the help of dried ice and a large spinning metal pot.
Restaurante Casa Gangotena serves elevated Andean fare in the luxurious Casa Gangotena boutique hotel, a beautifully restored mansion. It has one of the most coveted menus in town and prides itself on showcasing the richness and diversity of Ecuadorian cuisine. Menu highlights include locro quiteño, a traditional soup made with potatoes, corn and cheese, and the pork Bondiola, a pork shoulder marinated for 72 hours and served with lavender and balsamic vinegar.
The creative bar menu (which contains an enticing range of mocktails) is an homage to Ecuadorian spirits and regional ingredients. On a cool night, a spiced hot drink called a canelazo hits the spot. Casa Gangotena's twist on this traditional beverage contains hibiscus- and coconut-infused sugar cane liquor and comes complete with a palo santo stick that's set alight. Ask to be seated by the outdoor fireplace on the hotel's rooftop terrace to enjoy stunning nighttime views of the city.
Guided tours
Metropolitan Touring's "Live Quito Like a Local" walking tour is great for visitors with only a day or two to explore Quito. This exceptional experience, designed in conjunction with a grassroots neighborhood group, provides a first-hand glimpse into a side of Quito not normally seen by tourists.
Among other sites, you'll also wander around the animated Calle Rocafuerte neighborhood, as well as get a chance to meet some of Quito's artisans and shopkeepers, such as a traditional herbalist, a milliner, a chocolatier and a man who lovingly restores religious icons.