Story highlights
Rep. Steve Cohen, D-Tennessee, proposes establishing minimum dimensions for airline seats
Cohen says shrinking seats have become a safety issue
Airline industry says regulators have deemed seats safe
Among things about which people are "mad as hell and not gonna take anymore," shrinking airline seats have to be near the top of the list.
But now, a U.S. lawmaker isn't just grumbling about being stuck in economy behind some inconsiderate lummox reclining his seat.
He's doing something about it.
7 terrifying airline seat patents
Attempting something that's never been done before, Rep. Steve Cohen, D-Tennessee, has proposed establishing mandatory federal minimum size standards for airline passenger seats.
"This issue, in my opinion is a microcosm of what the public is showing for Bernie Sanders and for Donald Trump," Cohen told CNN on Wednesday. "It's about an industry not being responsive to people and being responsive to special interests."
We don't need to tell you that airlines have put the squeeze on fliers over the years.
Dazzling new airline patent offers seats on top of aircraft
Narrower seats and seat pitches have helped airlines fit more seats on planes to allow overall lower fares and higher profit margins.
Just basic physics, right?
Cohen claims that seat width "has shrunk from 18 inches in the 1970s to about 16.5 inches today."
Meanwhile, American bodies have widened.
In 1962, the U.S. government measured the width of the American backside in the seated position.
It averaged 14 inches for men and 14.4 inches for women.
A 2002 Air Force study showed male and female butts had blown up on average to more than 15 inches.
Then there's seat "pitch" – the distance between any point on one seat to the same point on the seat in front.
Cohen says pitch has shrunk from "35 inches during the 1970s to about 31 inches today."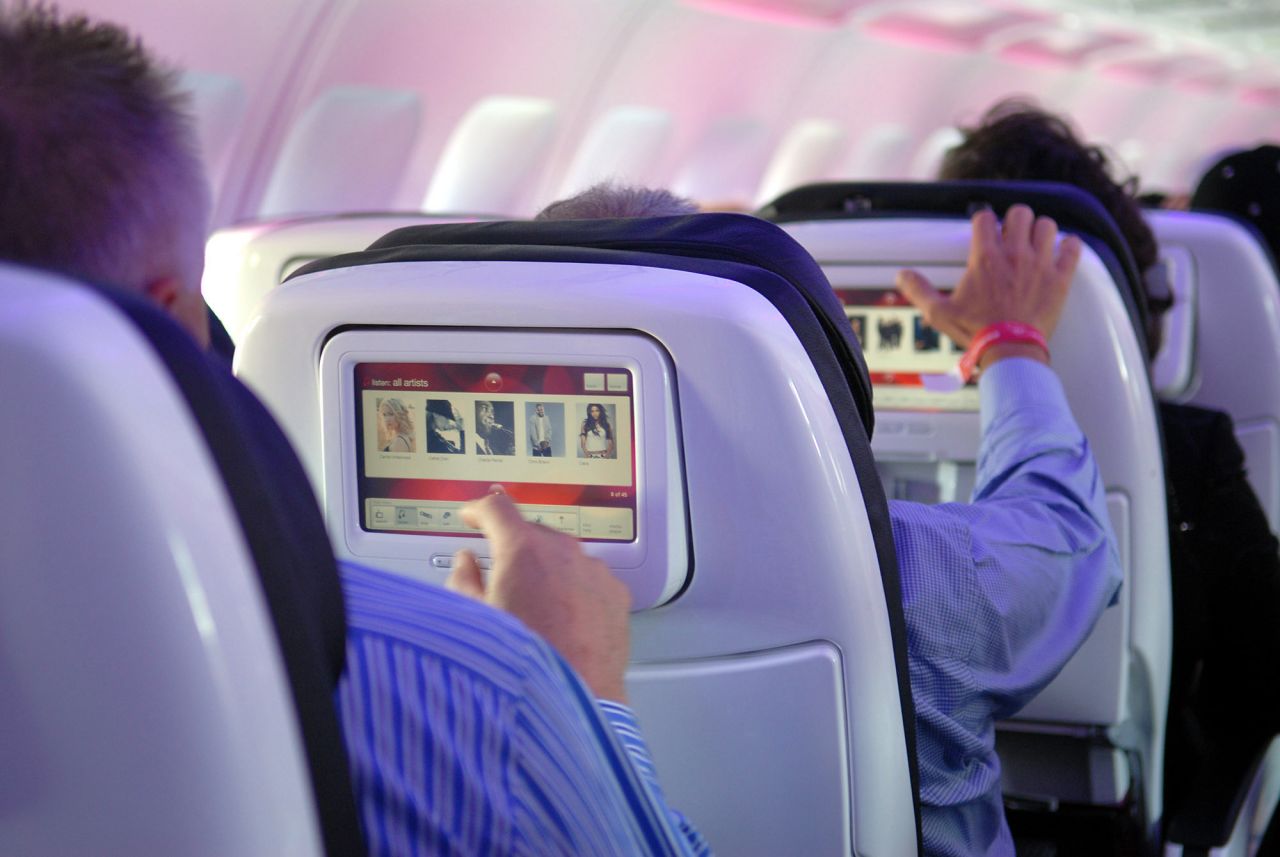 20 rudest things people do on planes
Safety issue?
But Cohen isn't selling his bill on comfort.
He's selling it on safety.
He says that the Federal Aviation Administration (FAA) is putting passengers at risk because there hasn't been adequate emergency evacuation testing of airline seating with rows set with pitch under 29 inches.
"Someday they will lose lives because of the size of the seats and somebody's going to be sorry," Cohen said.
Some consumer advocate groups have been calling on the industry to stop the squeezing, especially now that airlines are making big profits from low fuel prices.
But Brett Snyder of the consumer airline blog CrankyFlier isn't so supportive.
"This is absurd," Snyder said. "Without question, the FAA should ensure that passengers can quickly and safely get out of an airplane in an emergency, but that should be the only requirement on seat size and pitch."
If passengers choose, they can pay for extra leg room, Snyder said.
"But by requiring minimum seat size and pitch, Congress would effectively be pushing the cost of plane tickets out of reach for the most price-sensitive travelers."
Cohen is calling on the FAA to study seat safety regarding size and then, if necessary, issue minimum or specific seat sizes as a mandated federal industry standard.
Airline seats: Tricky positions
The powerful Washington airline lobbying group Airlines for America says the Department of Transportation's Advisory Committee for Aviation Consumer Protection has decided to not make a recommendation on seat sizes.
The DOT oversees the FAA.
"We also believe that government should not regulate, but instead market forces, which reflect consumer decisions, and competition should determine what is offered," Airlines for America told CNN in a statement Wednesday. "… And as with any commercial product or service, customers vote every day with their wallet."
Cohen, a member of the House Transportation and Infrastructure Committee, plans to propose the legislation as an amendment to an FAA reauthorization bill on Thursday.
He's also introduced it as a separate bill.