While the average width of an airplane seat has been shrinking for decades, bodies are getting larger around the world, with experts predicting that over half of the global population will be overweight or obese by 2035.
This ultimately means that more and more passengers are likely to be finding it difficult to fit into airplane seats, and some may be hit in the pocket as a result.
Policies around plus-size travelers tend to vary from airline to airline. While a number, including United Airlines, require "customers who require extra seating" to buy an additional seat in advance, some refund the purchase if one or more seats are available after takeoff. However, there is no universal standard as such.
Different airlines have different guidelines. Some have no guidelines at all, meaning that even well-informed travelers can have trouble keeping up.
Policy confusion
In April, plus-size travel influencer Jae'lynn Chaney launched a petition urging the Federal Aviation Administration (FAA) to mandate all airlines for a comprehensive customer-of-size policy that "prioritizes the comfort and well-being of all passengers."
"We need the policies to be a little bit more standardized," Chaney tells CNN Travel. "At the bare minimum, we need every airline to have a policy that tells people of size how to navigate their airline."
Charles Leocha, co-founder of airline consumer advocacy group Travelers United, shares this sentiment.
"All plus-sized passengers are appreciative of knowing the rules," he adds. "It eliminates many misunderstandings."
Outside of the US, the Australian Consumer Law prohibits airlines from charging passengers different amounts based on their body sizes.
Meanwhile, the "one person, one fare" (1p1f) policy, which prevented domestic airlines Air Canada, Air Canada Jazz and WestJet from charging passengers requiring an extra seat for more than one fare, was passed by the Canadian Transportation Agency in 2008.
Obesity is recognized as a disability in Canada, and passengers must be considered "functionally disabled by obesity," to meet the requirements for a free extra seat.
However, the rule only applies to domestic flights, which means that plus-size travelers still need to buy an extra seat when going on an international flight.
Tight fit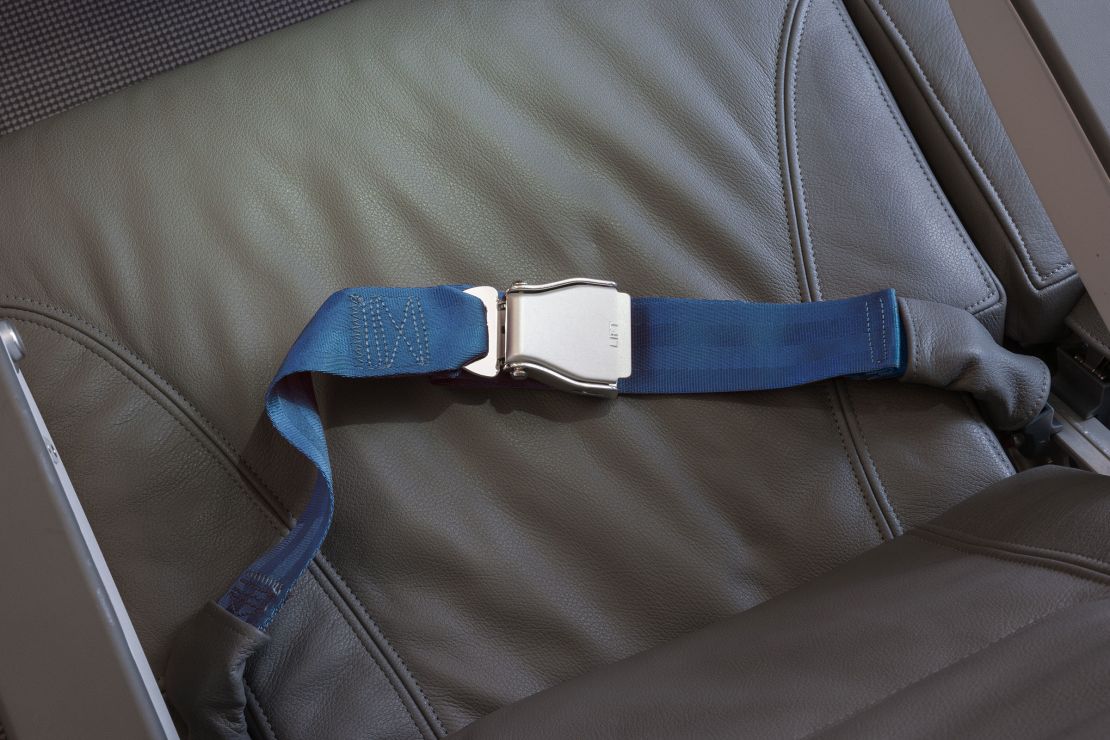 One of the various demands listed in Chaney's petition, which had received over 17,000 signatures at the time of writing, is that all airlines "provide accessible additional seats to customers-of-size" who may require more space or "encroach onto another passenger's space."
"These passengers should be provided with an extra free seat, or even multiple seats, to accommodate their needs and ensure their comfort and safety, as well as those around them, during the flight," reads the petition.
For Chaney, who has needed a seat belt extender from a young age, the issue is a hugely personal one.
"I kind of knew that planes were not built for people like me by the time I was 12," she says, recalling trying to tuck her seatbelt underneath her stomach so that flight attendants couldn't see that she hadn't been able to buckle it.
"There was a really tight fit on the seats. And being such a young child at the time, traveling without my parents was really stressful for me. Because I didn't know how to advocate for myself."
Chaney feels that airline policies that require plus size travelers to buy an extra seat while flying are "discriminatory," pointing out that passengers like her are "paying twice for the same experience."
"People with smaller bodies get to pay one fare to get to their destination," she says. "And we have to pay two fares, even though we're getting the same experience. If anything, our experiences are a little bit more challenging."
United Airlines, one of the US airlines that requires larger passengers to purchase an extra seat, declined to comment.
Chaney dismisses suggestions that plus-size travelers are asking for special treatment, stressing that they are simply "asking for the same dignity and respect from an airline that someone in a smaller body gets."
Human rights issue?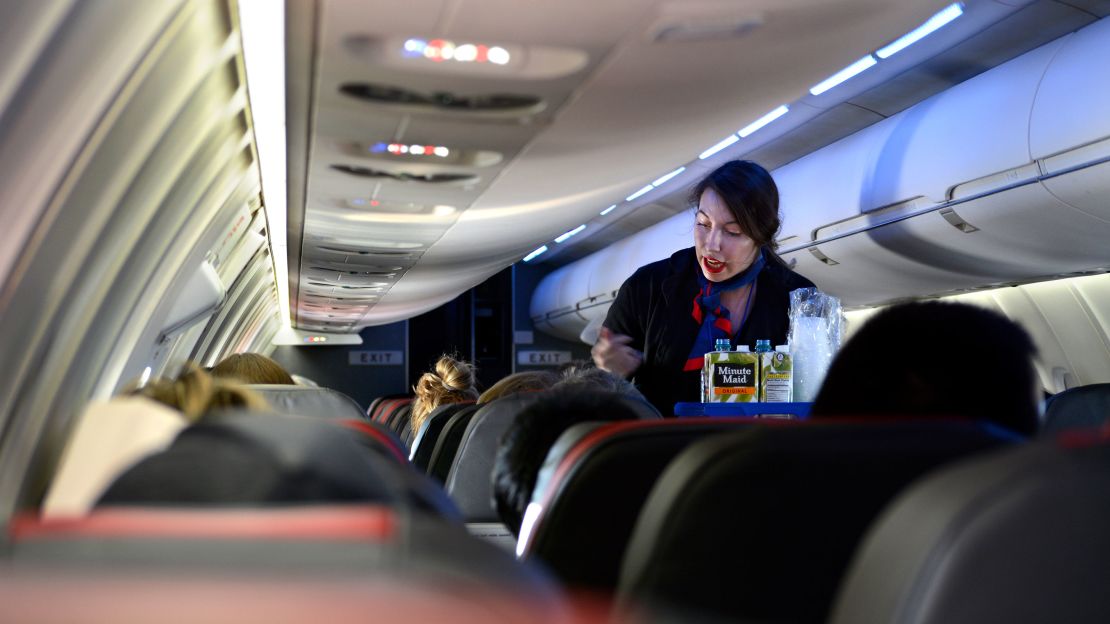 Canadian air passenger rights advocate Gabor Lukacs says he views the practice of charging larger passengers for two seats as a human rights issue.
"Being a large-size person is not a choice, as many people mistakenly believe," Lukacs tells CNN Travel.
"There is, unfortunately, a lot of negative attention and prejudice against plus-sized people.
"But it's not as if someone is getting up in the morning and making a decision that they're going to be a large person.
"So through that lens of human rights, I don't see any justification for charging these people a double fare."
Lukacs goes on to point out that airlines don't provide discounts to people who are smaller sized, or even children, even though they're much lighter, and therefore "less fuel is being consumed to transport them."
"I'd be very concerned to see this type of argument being advanced where immutable characteristics of a person are being used for assessing fees," he adds. "It can be a slippery slope."
According to Chaney, aside from being a "financial burden," the prospect of paying for two seats is an added complication to an experience that is already very difficult for many plus sized travelers.
"There's so many different things, obstacles, that are in the way," she explains.
Chaney regularly shares tips on flying as a plus-size person on her TikTok channel and says that one of the questions she's asked the most is, "What do I do if the seatbelt does not fit?"
"It surprises me every time that many people don't know that seat belt extenders exist," she adds. "And that they're available on all flights."
Chaney admits that having to ask for a seat belt extender "isn't always the most comfortable experience," particularly when faced with hostile passengers, or even flight attendants, on some occasions.
Constant challenges