Overtourism was the travel buzzword of 2019, as destinations around the globe, from the hiking trails of Machu Picchu to the canals of Venice, battled the impact of throngs of visitors.
Amid all the planning, predicting and projecting, there's one thing these destinations couldn't envisage: the travel industry grinding to a screeching halt as Covid-19 spread across the world.
Travel bans, quarantines and nationwide lockdowns have forced most travelers to stay home, and destinations that previously struggled with too many tourists have been left reeling.
But is overtourism truly over for good? CNN Travel checked in with locals and officials from some of the world's most popular tourist spots to find out what it's like on the ground in these once-bustling destinations.
Dubrovnik, Croatia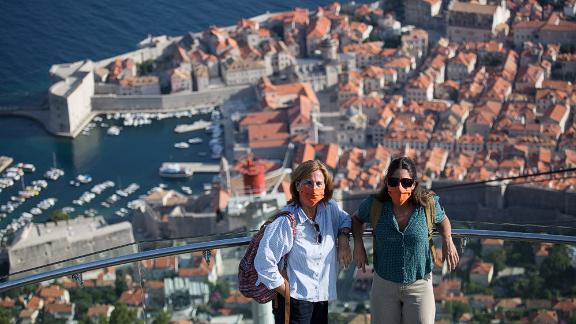 IVAN VUKOVIC/AFP via Getty Images
A sea of terracotta red roofs, a fortress-like Old Town and an association with one of the most popular TV series of the 2010s led the Croatian city of Dubrovnik to witness a surge in tourism numbers in recent years.
Alongside travelers who flew in for long weekends, Dubrovnik also saw footfall from thousands of cruise ship passengers who disembarked for the day, flooding the city's Old Town and leaving by nightfall.
Over the past couple of years, mayor Mato Franković and other city officials vowed to get the situation under control, as the city featured in "Game of Thrones" became increasingly packed.
New regulations came into place in 2019 to restrict the number of cruise ships in the city's old port to just two at a time, the result of a partnership with the Cruise Line International Association (CLIA).
A ban on new outdoor restaurants was also proposed, and 80% of the city's souvenir shops were shuttered.
As 2020 began, officials questioned whether such new rules would make an impact.
Then in March, the pandemic hit Europe. Croatia closed its borders and the tourists stopped coming.