If you've ever had the urge to hit up Google with the phrase "Where is Okinawa?," you're not alone.
Despite being the site of a major World War II battle and an incredibly popular beach resort destination, many international travelers know little about the southernmost prefecture in the island nation of Japan.
Which is where we come in, starting with a little geography lesson.
Where is Okinawa?
Okinawa has an area of 1,200 square kilometers and is made up of a few dozen small islands in the southern half of the Nansei Shoto island chain, which stretches over 1,000 kilometers from Japan's Kyushu island to Taiwan.
Sounds isolated from the rest of the Japan? It is. And that's why Japanese and those in the know adore it.
Sitting about 640 kilometers (400 miles) south of Japan's Kyushu island, Okinawa's main appeal for travelers is that its two dozen or so islands are ringed with crystal-blue tropical waters and white sand beaches.
Bourdain's karate lesson gets a little too real
Properly known as the Ryukyu Islands, after the name of the independent kingdom that once flourished there, Okinawa is home to a culture that's distinct from that of the mainland.
Although "standard" Japanese is spoken here, there are also a number of dialects that are foreign even to native Japanese.
The capital of Okinawa is Naha, the island prefecture's capital and largest city. Its metropolitan area covers most of the southern portion of the main Okinawa Island, Naha (population 321,000) has been a port of entry for travelers and goods since the 15th century.
Other popular Okinawa holiday islands include Ishigaki, Taketomi, Irimote and Yonaguni. When Okinawa hits the news media it is mainly around a U.S. military presence on the island, that includes some 8,000 marines, most based on the main island.
Japan's most beautiful places – these photos are stunning
When to visit Okinawa
Weather-wise, the best time to visit is July through the end of September.
At the tail end of that period, travelers run the risk of getting caught in the dreaded, holiday-wrecking typhoon season.
October and November, and February through April, are also popular times to visit, though cooler than in peak months. We're still talking 20 degrees Celsius, a far cry from the chilly temps found in northern Japan.
Times to probably avoid include the rainy season, which runs May through June, and the holiday of Golden Week, the first week of May, when crowds of Japanese tourists throng the islands and make getting reservations a nightmare.
Getting there is becoming easier with ANA and JAL running multiple flights a day from most of Japan's major cities to Naha – the three-hour flight from Tokyo makes it a popular getaway from the big city.
It's even closer to Hong Kong and Taiwan; Hong Kong-based Dragonair operates four flights a week. Naha offers connecting flights to other islands in the archipelago.
Okinawan cuisine
Now that we've answered the "where is Okinawa" question, a look at another hot Okinawan draw – the food. Japan's southernmost prefecture has its own unique cuisine, the result of both its location and complex history.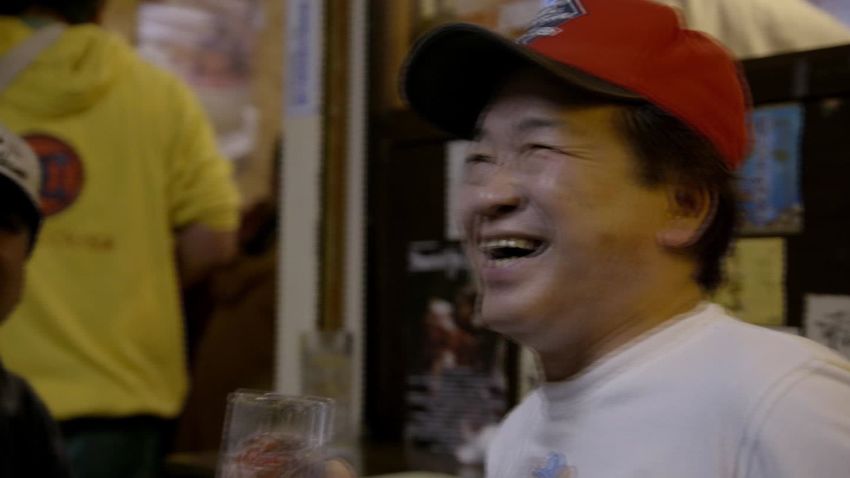 Drinking snake-infused liquor with karate masters
Because the Ryukyu Kingdom was an important trading hub linking China, Japan, Korea and Southeast Asia, all those gastronomic influences helped form the cuisine that's still served in Okinawa restaurants today.
From China came pork. The Japanese contributed dashi, a stock made from kelp and bonito fish flakes, which serves as the base for most Okinawan soups and simmered dishes. Contact with Southeast Asia brought fruits, vegetables and spices commonly associated with the islands.
A low-fat, low-salt diet – filled with fish, pork, tofu, seaweed and veggies – is one reason people here have one of the longest life expectancies in the world. About 400 centenarians call these islands home.
Okinawan food may be difficult to define, but its bold, intriguing flavors are easy to love – particularly when paired with a glass of local Orion beer or awamori, the area's indigenous liquor.
25 Japanese foods we love – from tempura to miso
What to do in Okinawa
Outdoor activities dominate the itineraries of most Okinawa visitors, with the island's blue waters a hot draw for snorkelers and scuba divers.
Bourdain on Okinawan sumo: 'It looks easy ... it's not'
Other popular pursuits include wildlife spotting, whale watching and even checking out the odd non-fatal variety of bullfighting.
Okinawa is also a popular destination for war buffs. The battle of Okinawa was a major U.S. land campaign in the Pacific during World War II.
Across the islands, especially the main island in areas easily accessible from Naha, memorials and sites have been preserved to commemorate the tragic battle.
In terms of shopping, the best place to pick up Okinawa knick-knacks and maybe a bottle of awamori is Kokusai Dori (International Avenue), a massive shopping and eating strip that cuts a 1.6 kilometer diagonal across Naha.
Beautiful scenes from Japan's most underrated region – Tohoku
11 reasons to visit Wakayama, Japan
Originally published on CNN Travel in 2013.