Cruise fans in search of high-speed thrills have something to look forward to now that Norwegian Cruise Line has revealed the jaw-dropping amenities on board its latest ship, the Norwegian Prima.
Due to set sail in August 2022, Norwegian Prima has become the cruise line's most in-demand ship ever, says the brand, attracting record bookings when it launched in May. And that was before cruisers even had a chance to see its offerings.
Perhaps the biggest showstopper aboard Norwegian Prima will be the Prima Speedway, the largest and first ever three-level go-kart racetrack at sea.
The track stretches 1,378 feet (about 420 meters) and features 14 sharp turns. It can accommodate 15 racers simultaneously, with a section of the track offering open ocean views.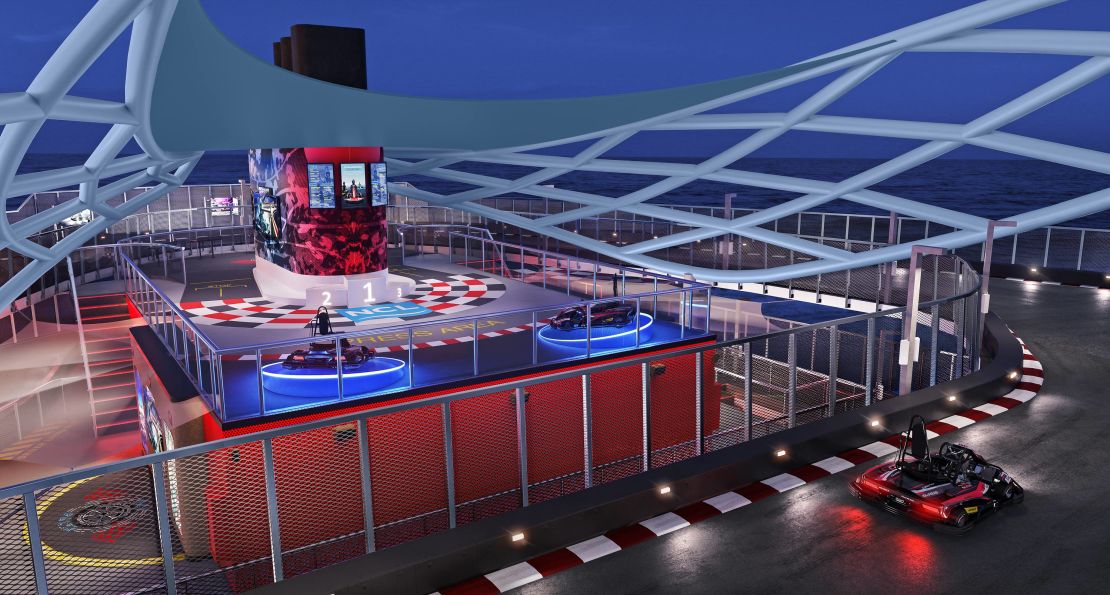 The go-karts can hit speeds of up to 30 miles-per-hour, or 50 kilometers-per-hour.
It is the cruise line's most ambitious racecourse to date, but it isn't the first one.
Norwegian installed the world's first cruise go-karts track on the Norwegian Joy (which debuted in 2017), followed by its Bliss (2018) and Encore (2019) ships.
More world firsts
Thrill-seekers will also be keen to experience The Drop.
Dubbed the "world's first free-fall dry slide" to be offered by a cruise line, it's a 10-story plunge slide that takes passengers rushing down the side of the ship, "experiencing the highest G-force of any comparable experience in the cruise industry," says a Norwegian news release.
Those who want to add a competitive twist to the free-fall experience can try The Rush, which allows two guests to speed down at the same time.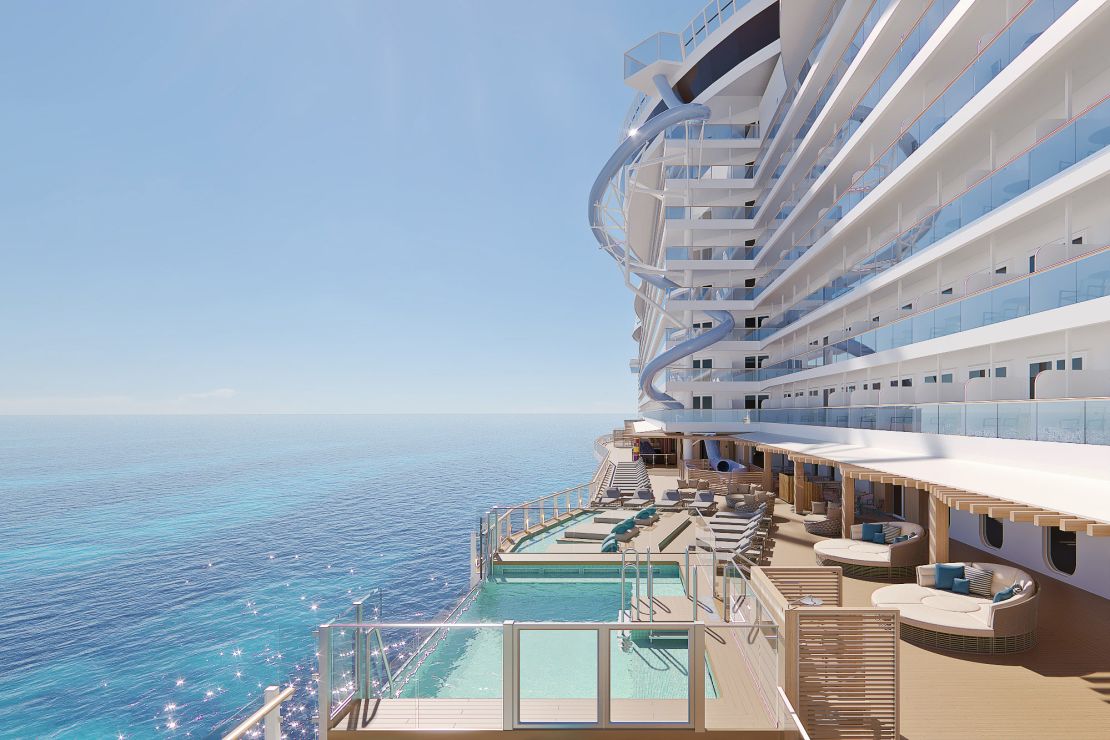 Prima also claims to have the world's first three-story cruise ship theater that can be transformed into a Vegas-style nightclub with an expansive dance floor for clubgoers.