Basking in its own microclimate off the coast of Auckland, New Zealand, the island of Waiheke was traditionally an escape for alternative lifestylers running from the city's rat race.
Time and transport have gradually caught up with the island and now day-trippers can sample its beaches, laid-back villages and – famously – its wine. The island is home to more than 20 vineyards – about one for every 370 residents – and plenty of them have great on-site restaurants where the food is as delicious as the wine.
Here are five of the best Waiheke winery restaurants:
Mudbrick has been Waiheke restaurant royalty for nearly 20 years. A graceful restaurant set in beautiful and productive gardens, it's the obvious place for a foodie to propose. Recently its owners have opened a more casual eatery, The Archive Bar and Bistro, which shares the same sea views and landscaped setting as the original restaurant – but under a canvas roof.
Built around a sculpture of a wine bar that Mudbrick's owners spotted during the island's biannual Sculpture on the Gulf festival, the venue is deliberately casual, a menu that allows for drop-in nibbles as well as hearty meals.
Head chef Logan Coath uses words like "honest and approachable, ethical and sustainable" to describe the food, which he says nourishes body and soul. He and owner Robyn Jones suggest a slow-cooked lamb shoulder as The Archive's signature dish, but note it's closely followed by the bistro's roasted cauliflower steak with pine nuts, golden raisins and crispy capers that "can even impress the carnivores."
Mudbrick, 126 Church Bay Road, Oneroa, Waiheke Island; +64 9 372 9050
Tantalus is a relative newcomer to the Waiheke scene, opening in late 2016, but is already gaining plaudits for its exceptional food. Owners Carrie Mendell and Campbell Aitken took an existing winery and gave it a complete overhaul, with a stylish and light-filled interior behind a Spanish mission-style frontage.
The food is exquisite and immaculately plated. Tantalus says its head chef Paul Jobin takes an innovative approach: "Consideration is always given to healthy cooking, seasonality, textural composition and origin with added snippets of surprise to catch you off guard."
A pork shoulder for example is "coffee rubbed" and served with savoy cabbage and apple fondue. In the cellar a microbrewery – Alibi – rubs shoulders with an elegant private dining space, which opens onto its own courtyard and of course lush green grape vines surround the whole complex.
Tantalus, 70 - 72 Onetangi Road, Onetangi, Waiheke Island, Auckland 1971; +64 9-372 2625
New Zealand's best burger joint could be planet's best burger joint
Perched high on a hill, Cable Bay offers the perfect vantage point to lounge in a beanbag – glass of wine in hand – and gaze over the Hauraki Gulf towards Auckland's distant skyscrapers. The winery has two restaurants, a smart contemporary Dining Room and the more casual Verandah.
"We like to think that each of our customers is a guest in our house – we want them to relax as they enjoy sharing plates, slow-roasted meats and pizzas from our outdoor kitchen with wood-fire oven," the winery says of the latter.
Cable Bay is also focused on protecting its rather stunning environment, composting food scraps and even feeding worms paper and cardboard waste as part of a sustainable approach that sees chefs picking organic vegetables and fruit from their own garden.
Cable Bay, 12 Nick Johnstone Dr, Oneroa, Auckland 1840; +64 9 372 5889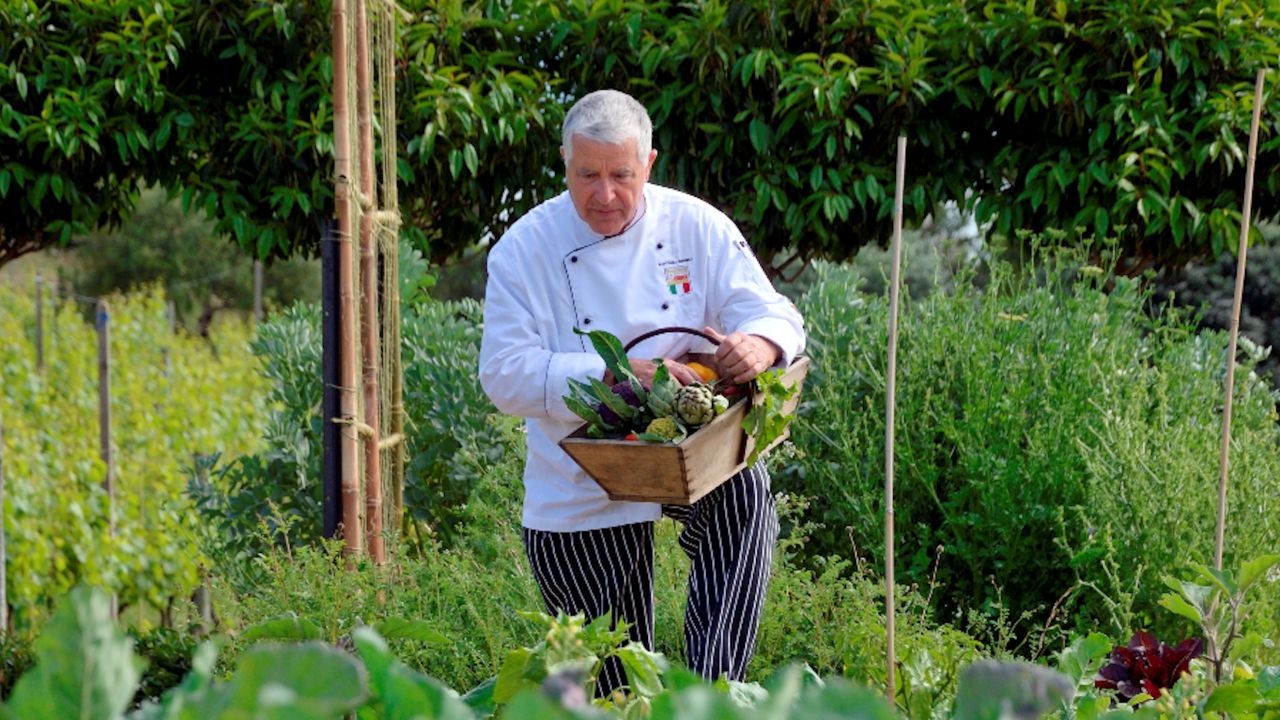 "Lunch" doesn't really cover the lingering culinary indulgence for which Poderi Crisci is known. The restaurant offers a six-course Fiducia Dello Chef (Trust the Chef) menu designed to transport diners' taste buds to Italy and fill an afternoon in Waiheke's vines.
The chefs try to stay true to traditional Italian methods and flavors and the menu is ever-changing as they utilize the local products from suppliers including Poderi Crisci's own kitchen garden.
Potential dishes could include lamb rump served with potato and sage fan, zucchini Macedonia, garlic sauce and Viburno jus, or homemade ravioli filled with beetroot tips and ricotta cheese, served with a cherry tomato sauce and garden basil.
Initially a Sunday offering, the long lunch concept proved so popular that it's also available alongside the Monday to Saturday a la carte menu. And if six courses aren't enough, Poderi Crisci offers a nine-course degustation dinner on Friday and Saturday nights.
Poderi Crisci, 205 Awaawaroa Rd, Waiheke Island, Auckland 1971; +64 9 372 2148
If one Waiheke restaurant demands red lipstick and polka dots Casita Miro would be it. All glass, wrought iron and tiles, Casita Miro is an Iberian-influenced restaurant where diners can meander their way through plates of tapas.
Describing itself as "inspired by the dining culture and delicious cuisine of the Iberian Peninsula and the Mediterranean rim," the menu offers tapas and raciones but is not confined to traditional Spanish dishes. A lamb and fig tagine sits alongside pork belly with sweet corn salsa, tomatillo jam and coconut yoghurt, for example.
A Maori welcome in Waiheke
And while the menu is Spanish-influenced, Chef Cristian Hossack tries to source his ingredients closer to home, saying restaurants are "one of the few remaining bastions of true local identity."
"A restaurant has the opportunity to showcase and elevate what is available from the area in relation to the seasons," he says. Hossack is also focused on sustainability and using a diversity of ingredients to reduce the strain on resources.
The art nouveau-style "dining pavilion" is filled with bustle, culinary energy and what Casita Miro describes as "lashings of good service," but the fiesta continues outside. For diners who choose to climb to the Gaudi-esque mosaic garden above, the reward is a view over the vines and out to sea.
Casita Miro, 3 Brown Rd, Onetangi, Waiheke Island 1081; +64 9-372 7854
Susannah Cullinane is a freelance journalist living in Auckland. She previously worked in CNN's London bureau.