There are a few questions that most people have about the lush Caribbean island of Nevis, all of which I was asked when I told friends I was planning a trip there. I will attempt to answer them now, in order.
How do you pronounce it?
It's NEE-vis, like rhymes with Beavis, not NEH-vis.
Um, so, like, where is it?
It's in the Caribbean. Next to Montserrat.
Where's Montserrat?
It's … you know what? Never mind.
Is it part of Jamaica?
No, it's a separate island.
What country does it belong to?
It's one of two islands that make up the country of St Kitts and Nevis. The other one is, as you may have guessed, St. Kitts.
Oh, I've heard of St. Kitts! Why I haven't I heard of Nevis?
Well, I can't answer that for you personally. But I have a couple of theories. And I think the fact that people haven't necessarily heard of it is why it makes for such a special destination.
Nevis, in some ways, feels lost to time. There are no movie theaters, traffic lights, train stations, souvenir stands, chain stores or fast food places. You're as likely to see a donkey or monkey crossing the road as a human pedestrian. Its harbor isn't big enough to fit most cruise ships, and the single-lane runway can only handle propeller planes.
Despite being a half-hour ferry ride away from its larger sibling island, Nevis feels like a totally different world – and that's intentional. Locals will tell you that Nevisians go to St. Kitts to see the latest Hollywood release or have a night bar-hopping with friends, while Kittitians head to Nevis for peace and quiet. These two islands aren't rivals; they're a complementary pair.
Nevisians (nuh-visions) are the kind of people who know each other by nickname instead of given name and who often choose to get permission from community elders before getting engaged or entering a serious relationship.
One of those couples were Llewellyn and Violet Clarke. Both were raised in the UK by Nevisian parents; neither thought they'd return to the island that their families had once left.
Violet trained as an educator, Llewellyn as a chef. Both eventually found their way to Nevis, but it wasn't until she hired him – he was working as a freelance photographer and caring for his ill father at the time – to shoot a family event that they crossed paths. (In true Nevisian fashion, many islanders still know Llewellyn as "Click" despite the fact he has been back working as a chef for years.)
From there, things happened quickly. After getting permission from the village elders, the Clarkes wed. They now have permanent, happy lives in Nevis: Llewellyn is a butcher and chef at the island's Four Seasons resort, while Violet is the principal of the island's special education school, and together they raise three boys.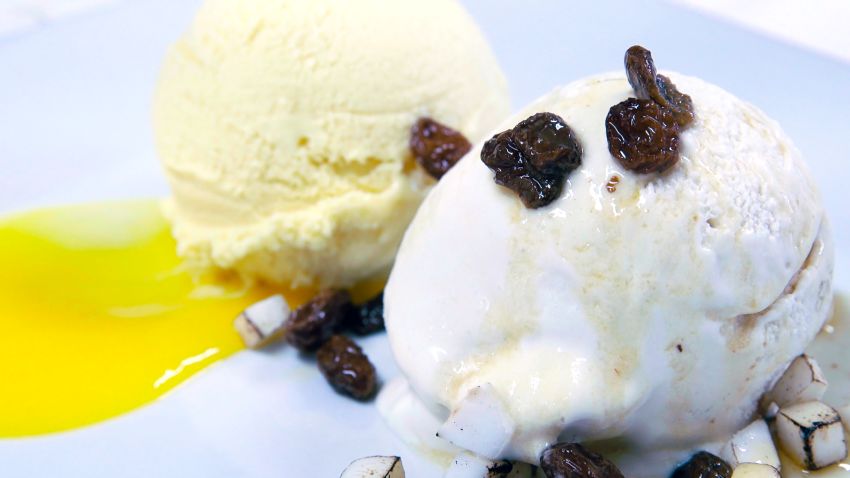 How to make coconut ice cream for real
In addition to his chef job, Llewellyn also has a popular line of hot pepper sauces that he makes himself, drafting various relatives to help with bottling and packaging. ("He wears his chef's whites at home," Violet says as an example of her husband's food perfectionism.)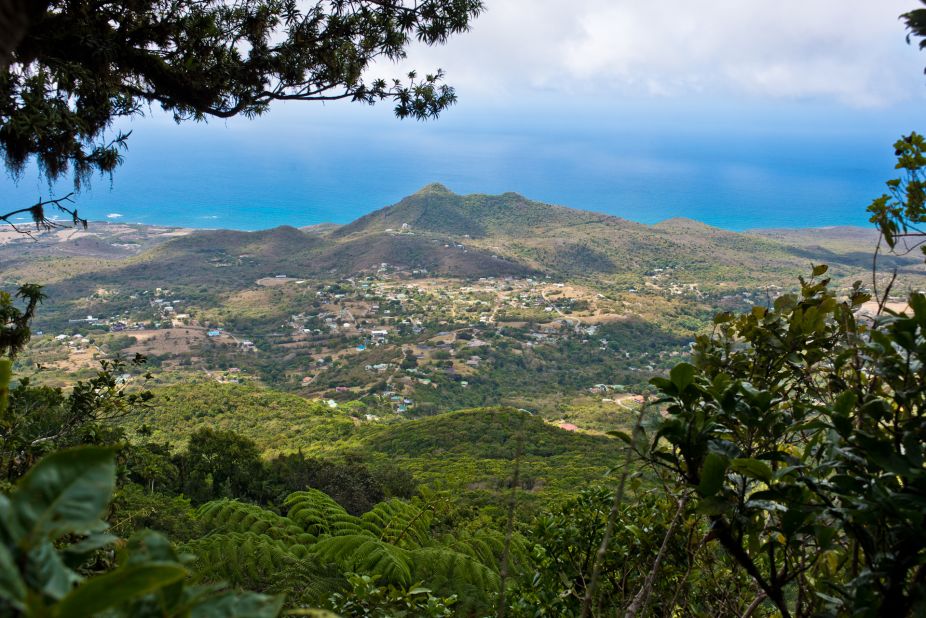 Exploring Nevis
As an adult, Llewellyn came to appreciate Nevis's natural wonders. The island was long the source of the British Empire's sugar reserves, and a simple walk through the Clarkes' yard shows okra, peppers, ginger, garlic and other local plants that Llewellyn infuses into his sauces.
This is about as local as food can get: Fish comes from the morning market, fresh from the sea, and the Clarke kids are tasked with collecting coconuts and mangoes that fall from the trees around their home.
When it comes to travel, places are always hard to distill to a single essence. But if you could put Nevis in a bottle, odds are it would be one of Llewellyn's pepper sauces.