Editor's Note:
Story highlights
Las Vegas is a museum city -- in its own way
The revitalized Downtown is a fun alternative to the Strip
Not many cities evoke as many instant associations as Las Vegas.
Maybe you think of the Rat Pack, showgirls and mobsters sipping martinis. Or perhaps it's bachelorettes and bros on a bender that everyone hopes won't end up on Facebook.
It's a town whose story has been told thousands of times, in books such as "Fear and Loathing in Las Vegas," movies such as "Casino" and television shows from "Vega$" to "Vegas."
How much sin can Bourdain take?
But there's much more to the city than just sin.
More than 600,000 people live here – closer to 900,000 if you include the adjacent suburb of Henderson. Plenty of slots and cocktails still abound, but the arts and cultural scene is blossoming and a tech boom is building.
There's a lot about Vegas you might not know – and we don't just mean magic tricks, personal secrets or those holes in the desert you see in gangster movies.
Travel Guide: Insiders show you how to operate in Las Vegas
1. Down with the old, up with the new
No town turns over real estate like Las Vegas. The Wynn inhabits the site of the storied Desert Inn; the Bellagio has totally obliterated the Dunes. Planet Hollywood still has some of the Aladdin buried inside, while the Sahara was gutted and repurposed as the SLS.
There's still a Flamingo, but Bugsy Siegel didn't run rampant there – the final remnant of the original hotel was torn down in 1993.
A small plaque in the garden indicates the location of Siegel's personal suite, which had bulletproof glass, earthquake-proof walls and a trapdoor in the closet leading to escape tunnels.
2. City of culture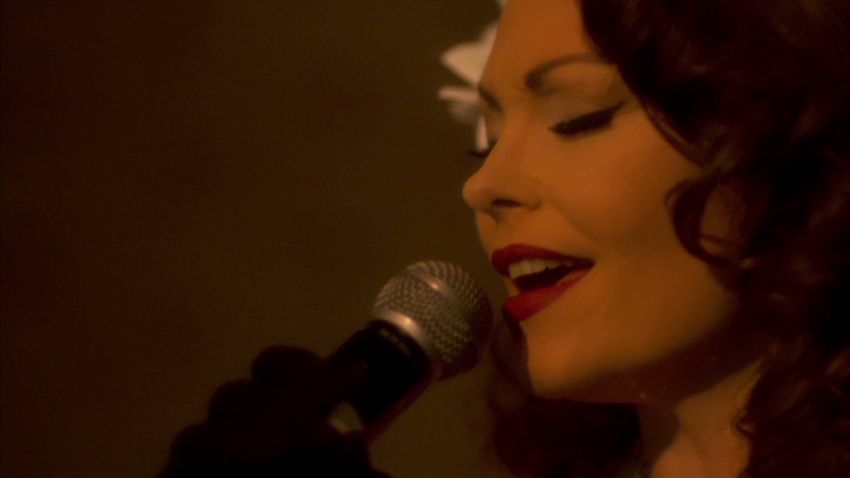 Bourdain: Jazz and nostalgia in Vegas
Las Vegas is a big museum town – in its own way.
We have the Neon Museum, a dazzling pile of obsolete signage, from vast casinos such as the Stardust and Moulin Rouge to roadside motel dice or the smiling shirt advertising a dry cleaner.
At the Mob Museum, you can see Kefauver's courtroom, where mafiosos testified before senators, as well as the bullet-riddled brick wall from the St. Valentine's Day Massacre.
The National Atomic Testing Museum has history, science and bombs. At the Pinball Hall of Fame, you can admire (and play) hundreds of games.
Dream of driving the 1932 Rolls-Royce Phantom II at the Auto Collections or check out Gypsy Rose Lee's g-string at the Burlesque Hall of Fame.
3. Downtown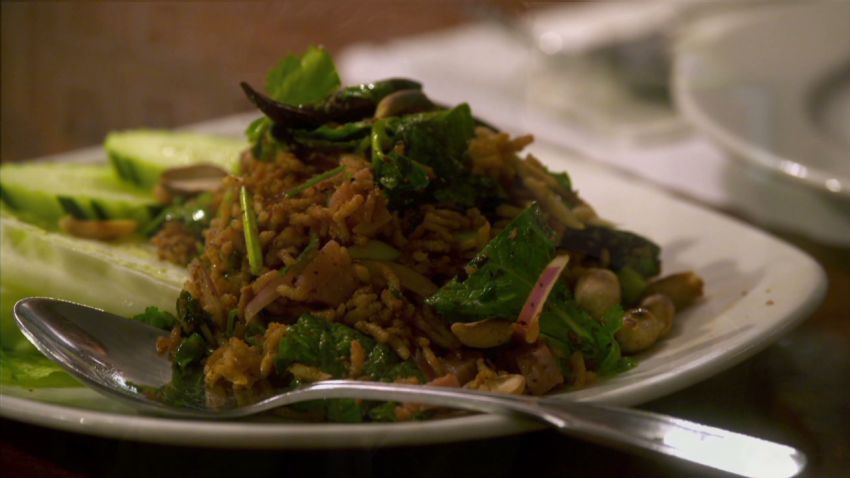 Bourdain: 'Don't do Pad Thai here'
When people think of Vegas, they think of the Strip, but in recent years the older Downtown area has been pulling focus.
Online retailer Zappos moved in, and CEO Tony Hsieh started the Downtown Project, aimed at revitalizing the neighborhood through investing in real estate and small businesses (and a huge music festival).
A number of the older casinos have received facelifts, while new bars and restaurants open at an ever-accelerating rate.
For entertainment, the Smith Center has high-end offerings – ballet, Broadway shows.
Conversely, the Fremont Street Experience offers classic rock-themed light shows, concerts of cover bands (or the occasional original artist) and plenty of frozen drinks in souvenir cups.
Somewhere in between is the Inspire Theater's edgy variety shows and bar-with-a-view, as well as touring band venues like Beauty Bar and Backstage Bar & Billiards.
4. Conventioneers!
There are thousands of conventions in Vegas every year, with millions of attendees.
There are the well-known ones such as CES (premiering the newest technology, from smartphones to spoons that post your calorie count on the Internet) and the AVN (the porn convention).
We welcome the movie stars of CinemaCon and the messengers of Interbike, the Bar & Nightclub Expo and the National Hardware Show, the Renfaire fans and the Trekkies.
Even if you're not here on business, be aware that a major gathering can affect hotel availability, restaurant reservations and the security line at the airport.
5. Skeletons in our midst
The Las Vegas Strip runs glitter and overkill all the way through town, but at its center stand two enormous, unfinished structures, incongruous in rust and darkness.
There's the Fontainebleau, kin to the famous Miami hotel: 68 stories high, vacant since construction started in 2007 at an estimated $3 billion cost.
Across the street was the legendary Stardust, busy until the day it was closed in 2006. Local casino corporation Boyd Gaming bought it up and tore it down, intending to build an ultraluxurious megaresort with Mondrian and Delano hotels, shopping, convention space, multiple theaters …
They got as far as the girders before the recession hit in 2008. Now, a Chinese-themed resort from Genting Group is expected to open on the site in 2018.
6. The famous casino that isn't
The Tangiers was the setting of "Casino," perhaps the best movie made about Las Vegas; the Tangiers was also a recurring plot point/location on "CSI."
However, the Tangiers doesn't exist.
"Casino" was inspired by events at the Stardust but, for legal reasons, the name was changed in the film, a name that was then picked up for the TV show. Some folks assume it was torn down, when actually it never existed to begin with.
7. Everyone plays Vegas now
The Vegas headliner is no longer a crooner in a toupee and pinky ring, as an increasing number of more contemporary artists give Sin City the long run.
The pediment of Caesars Palace is adorned not with the visages of Jupiter, Apollo and Venus but Elton John, Rod Stewart and Celine Dion.
Britney Spears bumps and grinds at Planet Hollywood, while Boyz II Men brings harmony to the Mirage.
8. More than slots and dice
Bourdain on a 'fantastically luxurious' meal
Gambling is no longer the main motivator of a trip to Vegas.
The nightclub is one of the newer draws, as lavish megaclubs seem to open every month with over-the-top decor, four-figure bottle service and a roster of superstar DJs. (Of course, dropping the price of a used car on a night out can make the rest of the trip a five-to-a-room event with Budweiser and Hot Pockets.)
A more mature crowd is lured by the city's status as a foodie destination.
The classic steakhouse and coffee shop offerings have expanded into a dazzling array of restaurants, from exquisitely prepared tasting menus with meticulously paired wines surrounded by museum-quality art to comfort food of all cultures, served under bright lights to finger-licking crowds.
Celebrity chefs from Thomas Keller to Gordon Ramsay have resort-property eateries.
Even if big names above the door don't mean much to you, they have given many a local chef a career boost. Beloved local restaurants such as Honey Salt, Fat Choy and Eat were all created by chefs who got their training on the Strip.
9. Halloween every day
There are many people in Las Vegas who make their living pretending to be someone else, meaning you might see "Michael Jackson" in hat, glove and shades waiting at the bus stop.
Elvis impersonators work big showrooms, casino lounges and wedding chapels, so it is not uncommon to see a man in white jumpsuit and full sideburns buying kitty litter or pumping gas into his Honda.
Other fake famous folks do tribute shows, parties or just stand around hoping someone will tip for a photo with "Marilyn." Or "Tupac." Or Barney.
10. Where Vegas is still 'Vegas'
There are still some spots that retain the mojo of when Dino was at the Sands and Dietrich was at the Sahara.
The Golden Steer Steakhouse has been velvet wallpaper and sirloin since 1958, and you can still sit in Elvis' booth, sipping a martini while the veteran waiter creates your tableside Caesar salad or cherries jubilee.
The Huntridge Tavern and the Hard Hat Lounge are both Kennedy-era dive bars, the first with an attached drugstore and lunch counter, the latter with glorious pulp-art murals.
Frankie's Tiki Room has a new interior, but the retro-Polynesian style is pure throwback.
And there's still a casino that retains its original style.
The El Cortez is in the original 1941 building, with vintage neon on the roof and an Elvis impersonator in the lounge.
First published in 2014, this story was updated in November 2016.