Editor's Note: Sign up for Unlocking the World, CNN Travel's weekly newsletter. Get the latest news in aviation, food and drink, where to stay and other travel developments.
Growing up in North Carolina, Kevin Lambert knew he was different from his White peers. The Korean features he inherited from his mother stood out, and he "always felt outcast, always felt outside."
"All my childhood, in the '80s and '90s, all I got was: 'Hey, are you Chinese? Do you know kung fu?'" he said.
That uneasy, ill-fitting feeling lingered into adulthood – pushing him to move to South Korea in 2009, hoping to find "the missing puzzle piece behind the couch that makes the sky complete."
He's one of many Asian Americans born or raised in the United States, whose parents immigrated to the US decades ago, leaving behind a poor postwar South Korea in pursuit of the American Dream – only to see the next generation make the reverse journey back.
It might seem an odd desire given many have never set foot in South Korea. But the lure of acceptance and belonging in an ancestral homeland is strong, particularly when set against the racism, gun violence, and anti-Asian hate crimes rampant in the US.
These return migrants largely grew up in a time when many Americans' general knowledge about Asia was limited to Japan and China, and even then, revolved around offensive stereotypes, said Stephen Cho Suh, assistant professor of Asian American studies at San Diego State University.
That experience of being racialized and not seen as fully American pushed many to look toward their parents' homeland "in ways that, if (they) were wholly accepted in US society, (they) might not even consider in the first place," Suh said.
But life in South Korea brings its own challenges – and many eventually return to the US. Some find that as Korean Americans with a foot in each world, even moving thousands of miles away brings them no closer to finding home.
'Everyone mentions race'
Various factors have driven this reverse migration. In 1999, South Korea passed a law opening its doors to "overseas Koreans," including children of immigrants, making it easier for them to return and stay for longer periods of time.
The 2002 FIFA World Cup hosted by South Korea and Japan, and the Great Recession from 2007 to 2009, when many took jobs teaching English in South Korean schools to escape the US' dire job market, also played a part.
But there's one overarching factor, said Suh, who interviewed more than 70 people as part of his research into reverse migration: "Everyone mentions race, racism, ethnicity."
After Daniel Oh immigrated from South Korea with his family as a young child, he moved to Canada then the US, where casual racism was a daily reality. Now 32, Oh remembers "so many instances where I felt ashamed of being an immigrant."
"I tried to get away from my foreign-ness a lot," he said. But "no matter how well you speak English, how many cultural references you know, how assimilated you are in behavior and speech … still on the outside, you're at best Asian American."
When he began visiting Korea in his 20s, his birth country had changed dramatically from the little he remembered. He wasn't fully comfortable speaking Korean. And yet, "in a way, it (did) feel like home," he said. Things that had set him apart in the US – parts of his personality and mannerisms, his sense of identity – "made a lot more sense when I was back in Korea."
The pull grew stronger with each trip – until, at age 24, he moved to Seoul, where he has lived for the past eight years.
Many migrants enjoy a "honeymoon phase" when they delight in blending into a crowd of Korean faces and feel a sense of belonging, said Ji-Yeon O. Jo, director of the Carolina Asia Center at the University of North Carolina at Chapel Hill.
There are economic motivations too. Several Korean American musicians have found stardom in South Korea's exploding K-pop industry – Tiffany, Jessica and Sunny from Girls' Generation, and soloists Eric Nam and Jessi, for instance. There are few Korean American pop stars of equivalent fame in the US, Jo said, suggesting "the invisible bamboo ceiling is very real."
Original immigrants look to retire
It's not just the children of immigrants moving back: many first generation Korean Americans are too.
Kim Moon-kuk, 72, immigrated from Seoul to Los Angeles in 1985 with his wife and two children. He operated several businesses over the decades, including a restaurant, flea market, gold and silver shop, and a sewing factory.
But he and his wife moved back to South Korea in 2020, settling in the northern city of Chuncheon. The benefits, he said, were plentiful: affordable healthcare, ease of communicating in Korean and closeness to family.
Back in the US, racism had been an ugly and constant danger. He recalls stopping by a bar in the '90s with White patrons lined up outside, and being turned away "because it's members only."
But his strongest memories are of the 1992 LA riots, sparked by the acquittal of four White LAPD officers charged over the beating of Black motorist Rodney King. Dozens of people were killed in the ensuing violence, while looting, armed assaults and arson caused approximately $1 billion in damage, about half of which was sustained by Korean-owned businesses. Long-simmering tensions between immigrant Korean business owners and predominantly Black customers spilled over.
For much of the riots, law enforcement was nowhere to be seen in the burning Koreatown – leaving shop owners and residents like Kim to fend for themselves.
More recently, he said, "Asians' lives had gotten difficult" during the Trump era, with the former president repeatedly calling Covid-19 the "China virus" and "kung flu." Reports of anti-Asian hate incidents spiked.
For Kim, it's a relief to be back in South Korea, where the safety is "100% better."
"I plan to live (in South Korea) until I die," he said.
This desire is widespread among aging Korean Americans, assistant professor Suh said, but not everyone is able to make the move. After decades away, many have lost touch with family and friends, or feel too old to make the journey. Those that do make it might not even recognize the country today. While South Korea has developed at breakneck speed in recent decades, the cost of living has skyrocketed, too.
Finding a 'mirror image of racism'
The homecoming many migrants imagine rarely matches the reality. After the honeymoon phase wears off, many start to see conflicts between "everyday Korean living" and "the values and lifestyles they are very used to in the US," Jo said.
Even routine tasks like finding an apartment, setting up a bank account, and registering with a physician are complicated by language barriers and unfamiliar protocols.
"One of the hardest things about being Korean American back in Korea is there's a bit of double standard," said Oh. "You're foreigner in some ways … and then you're supposed to be more Korean, when other non-Korean foreigners would get a pass."
It felt like an extra hurdle "to feel like you did a good enough job of being Korean," he added.
It's a common sentiment: many report getting strange looks when speaking English on public transport, said Jo. Some are even confronted by strangers asking, "You're Korean, why can't you speak Korean?" Or, when stumbling over medical terminology in doctors' offices, they are asked: "Aren't you Korean?"
In some ways, these experiences echo what their parents faced when they immigrated to the US.
"We see a mirror image of racism – in this case, intra-ethnic (discrimination) based on the country of citizenship, but in the US it's interracial racism," Jo said. "The dynamics are a bit different," but there are close similarities in how they manifest in everyday life.
Moments like these are what drove Lambert back to the US in 2020, after 11 years in South Korea.
"As a society, you are not welcome there," he said. "The policies say you're not welcome. The visas say you're not welcome. The way they treat workers says you're not welcome."
Challenges pile up
There are other reasons some reverse migrants end up returning to the US. It's hard to maintain relationships with loved ones back home. Dating can be tough. Many women end up clashing with South Korea's conservative gender and dating norms, which deem them "too outspoken … not demure enough, too feminist," Suh said. Meanwhile, men may have trouble finding partners if they don't "have employment in desirable jobs."
Employment is perhaps the biggest challenge. Teaching jobs are easy to find, but switching to a different industry is harder. Whether because of their background or visa status, Korean Americans may face discrimination by employers in other fields, Suh said.
Afraid of missing out on career opportunities back home, Oh is now considering returning to the US.
"My parents worked so hard to bring me to America," he said, adding he felt a certain "duty to take what you have been given and make something out of it."
Besides, Oh said, life in Seoul as a Korean American felt like one of diminishing returns.
"Early on, more time spent in Korea felt linearly like returning to Korean-ness. Then after a while, you start to be like, oh, there's sort of a ceiling to how much of Korea I can actually return to," he said.
While his friends and families moved on with their lives in the US, "I didn't feel that an equivalent amount of things were opening up for me in Korea … You get less and less out of it as time goes."
Even first-generation Korean Americans may struggle to adjust to a country so different to the one they left. Lambert's mother remembers Korea as a land of struggle; her father died in the Korean War, her mother died of cancer without access to doctors, and she made a living by carrying rocks out from under destroyed bridges.
By contrast, the Korea she visited decades later was covered in LED screens, developed infrastructure, clean streets and the markings of modernity. With each trip back, "she felt a little bit more disassociated from Korea," Lambert said.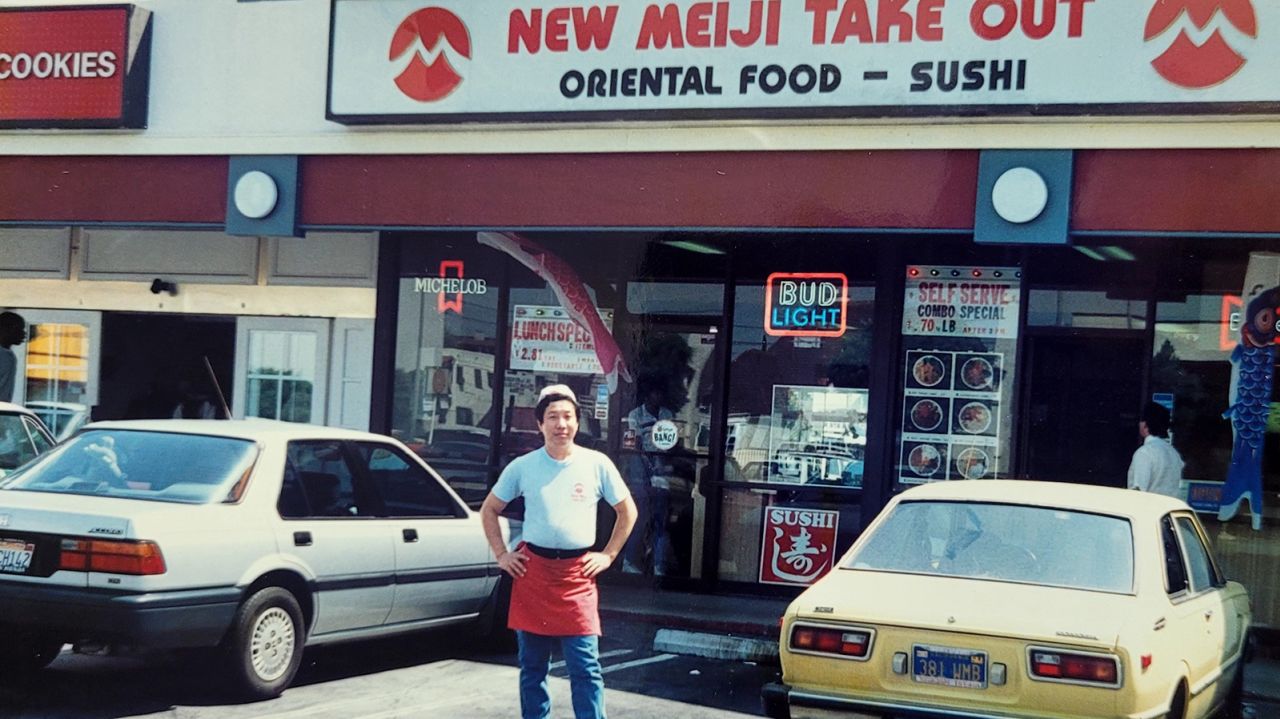 Kim was also stunned by the change. The rice paddies he once passed on the way to school have been replaced by a Samsung semiconductor factory. He struggles sometimes with the ubiquitous phone apps and automated shop kiosks; he misses traveling the vast open country.
But, unlike Oh and Lambert, he has no qualms about staying. In fact, had he known the country would become so developed, he might never have left in the first place.
"If South Korea today was as impoverished as it was when I left, why would I return?" he said. "I came (back) because it's as rich as the US."
Neither here nor there
Many younger Korean Americans walk away with a different view of their own identity after migrating.
Suh said some felt a heightened awareness of their American identities when they "recognize that (they're) not Korean in the ways South Koreans define Korean-ness."
This in-betweenness is particularly common among Korean Americans, who often "want to straddle" the two countries and keep their US citizenship, compared to reverse migrants from other countries who naturalize as Koreans, Jo said.
Many Korean Americans cite factors like wanting to eventually start a family back in the US, or not wanting their children to grow up in South Korea's high-pressure, hyper-competitive education system, she said.
The result is "finding their own space as people who have both identities," with strong connections to both places, Jo added. It's being able to say: "OK, I'm still Korean, but I'm also American."
Oh is now torn between the two countries as he considers an uncertain future, unable to imagine fully leaving either behind.
"There's a recognition that either way, it's going to be very hard for you to ever feel whole," he said. "There's something that yearns for the other world, because when you see enough of both, you ultimately understand the pros and cons of all the worlds you have occupied."