Editor's Note: Monthly Ticket is a CNN Travel series that spotlights some of the most fascinating topics in the travel world. As the UK crowns a new monarch, we're exploring all things royal, from castles to grand tours.
Royals? They're just like us! Well, they're not, obviously – but sometimes they do put down their tiaras, leave their palaces and join the hoi polloi at restaurants, bars and even theme parks.
If you're a fan of the British royal family, you'll likely have already visited sites like Buckingham Palace, Windsor and Hampton Court (and if you haven't, here's our guide on where to start).
Keen to soak up a different kind of royal atmosphere? Here are 18 places in and around London where the Windsors have been spotted walking among us.
Curry fit for a king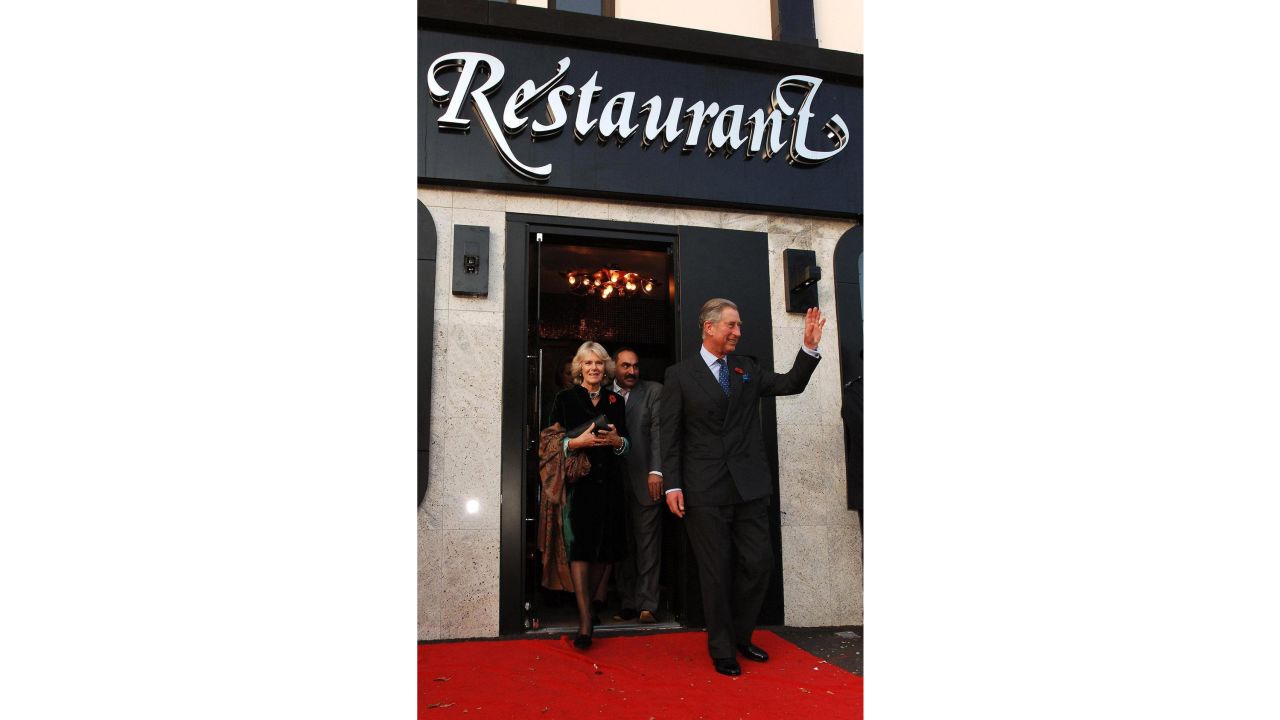 Brilliant by name, and brilliant by nature, at least if King Charles III is to be believed. He once called Brilliant Restaurant in Southall, west London his favorite Indian restaurant – and Gordon Ramsay is also a fan.
If you're flying into Heathrow for your royal visit, that's brilliant news – since the restaurant is on the way into central London, and an easy 12-minute walk from Southall station, which serves the equally royal Elizabeth Line.
The Anand family opened the Brilliant in 1975 – today it's run by the third generation – and the food is Punjabi with Kenyan influences (the family previously had a restaurant in Nairobi).
If you prefer something more central, chef Dipna Anand also has a restaurant in the city center, Dipna Anand at Somerset House. Brilliant!
Queens of chocolate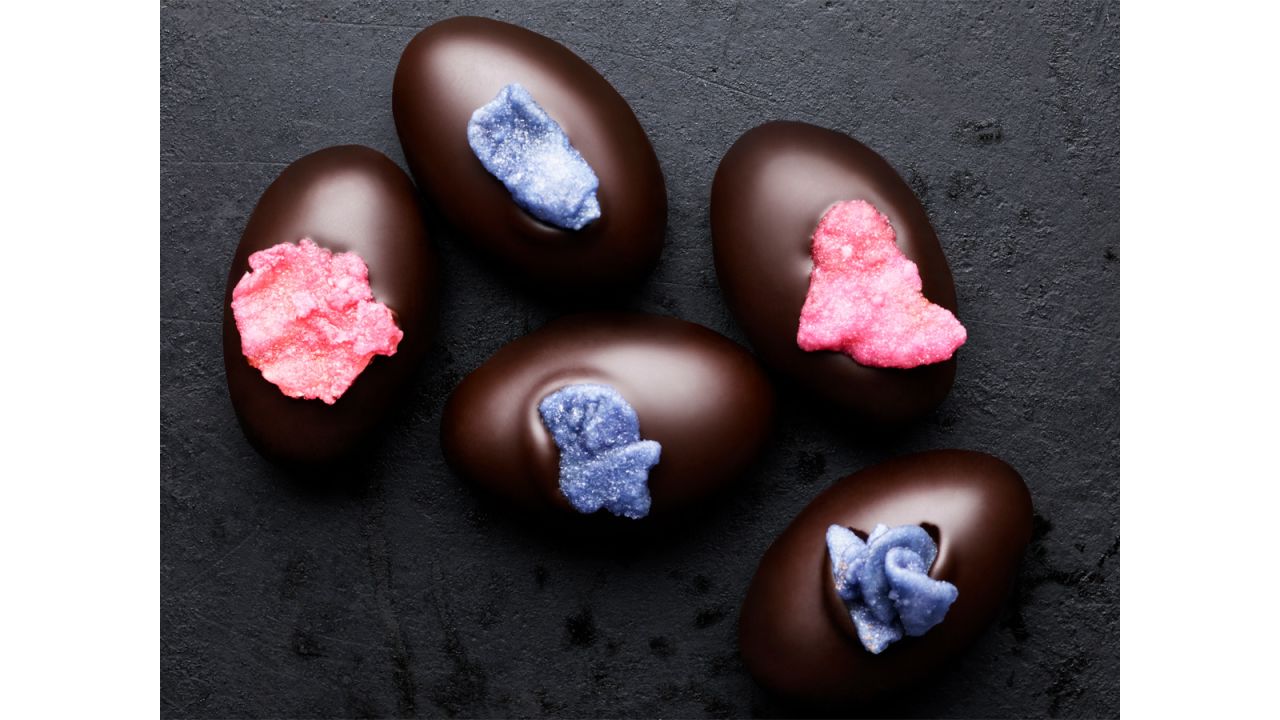 The late Queen Elizabeth was apparently a big fan of chocolate – so far, so relatable.
What might surprise you, though, is that her favorite chocolatier sounded rather more French than British.
Charbonnel et Walker, in the glitzy shopping quarter of Bond Street, was founded in 1875 by two women: one a chocolatier from Paris, the other a London artisan who made jewelry and hat boxes.
The company has held a royal warrant from the late Queen since 1970 – the chief chocolatier previously revealed that Her Majesty had "very floral tastes," and hinted that she liked their rose and violet creams.
Predictably they have a whole range of coronation-related chocolates and hampers. Extra royal nugget – Charbonnel and Walker were apparently introduced to each other by the King Edward VII prior to his own ascension to the throne.
Drinking like princes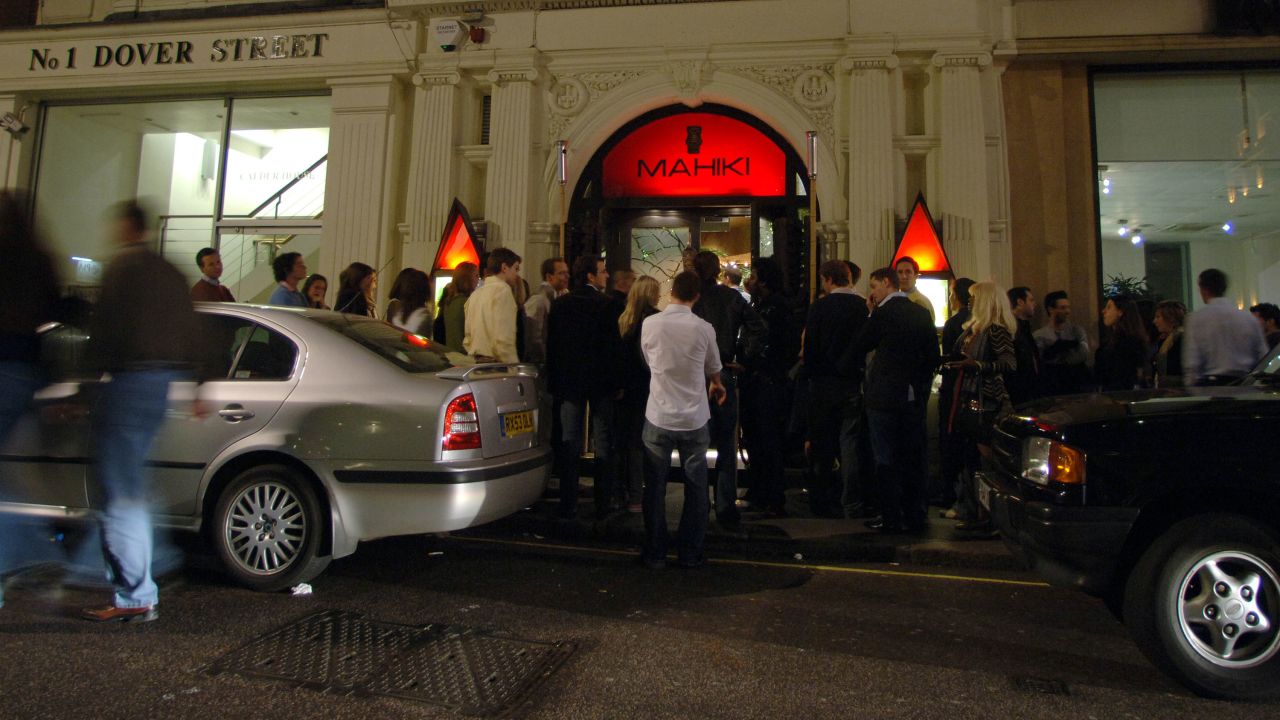 Back in the noughties, party Prince Harry was a regular at Mahiki, a Tiki-themed bar-club-restaurant in Mayfair. It's been going strong since 2006, in no small part thanks to the early patronage of the then-young royals.
Kate and William were fans, too, and Jack Brooksbank, who's now married to Princess Eugenie, was once manager.
Try the signature Treasure Chest cocktail, which William apparently liked: "grog," Courvoisier and peach liqueur tipped into a pirate-style chest and swilled with Champagne. The price? That depends on whether you're using Moet, Dom Perignon or Louis Roederer as the mixer, darling. From $199 to $835 – but it serves eight.
Another Harry favorite, Maggie's is still going strong on posh Sloane Square. It's a 1980s-themed club named after Margaret Thatcher, the former Conservative Prime Minister whose photo is everywhere inside.
The gay bar where Diana reputedly bought a round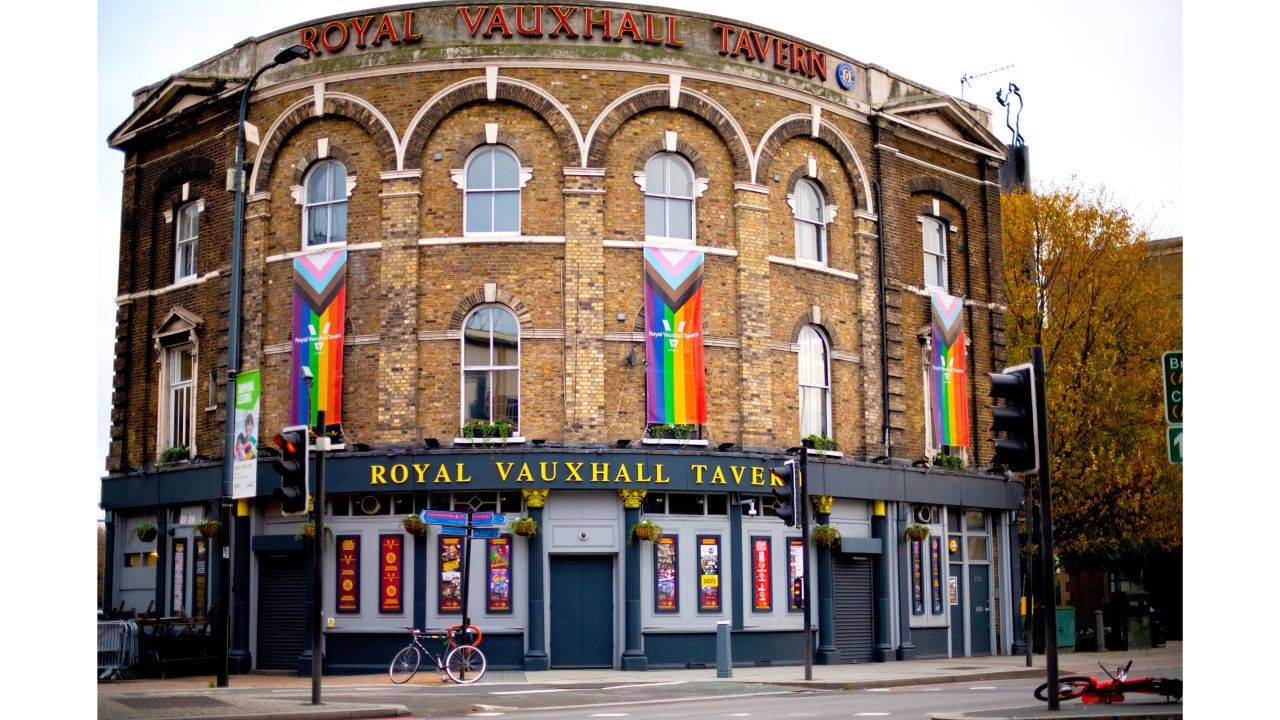 So the story goes, back in the 1980s, when Princess Diana was the most famous woman on the planet, she dressed up in drag to visit the Royal Vauxhall Tavern, one of London's best known gay bars.
In her memoir, Diana's friend, actress Cleo Rocos told of an afternoon spent drinking with the princess, comedian Kenny Everett and Queen singer Freddy Mercury, followed by a trip to the Royal Vauxhall Tavern in the evening.
To avoid being spotted, the princess dressed up as a "beautiful young man" – and even managed to get a round of drinks in without being spotted.
Princess dresses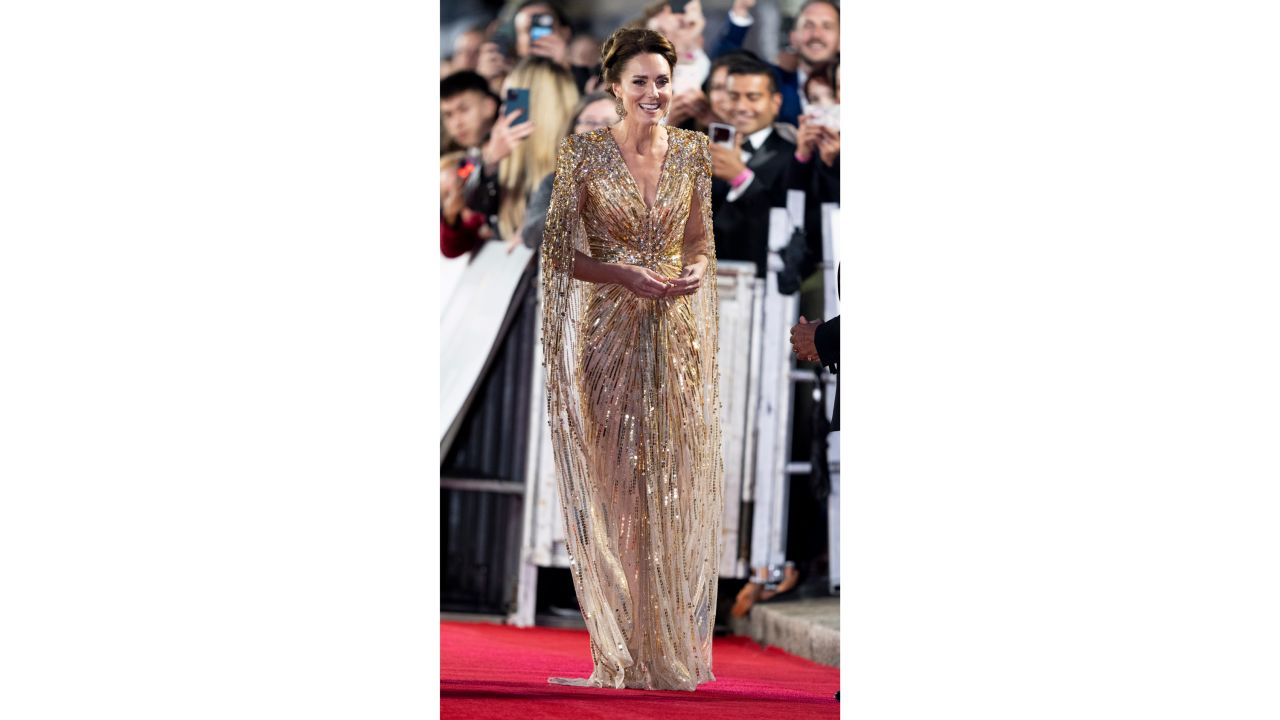 Designer Jenny Packham's name has become synonymous with a certain Catherine, Princess of Wales, who's been wearing Packham's dresses since the early days of her marriage, from the short blue polka dots she wore coming out of hospital having given birth to Prince George, to the shimmering gold affair she wore for the "No Time to Die" premiere.
You'll find her ready-to-wear collection at her flagship store in Mayfair.
Harry's discount clothes store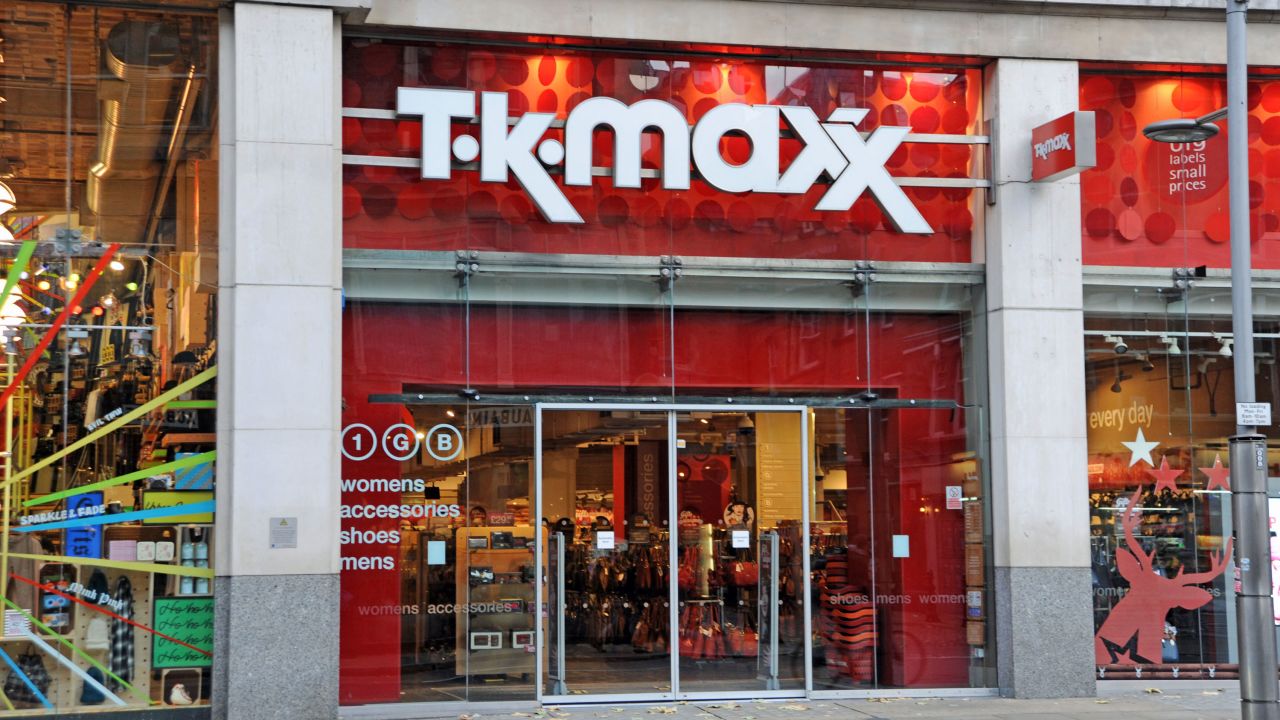 In his memoir "Spare," Prince Harry wrote about popping out to shop for clothes at T.K. Maxx on Kensington High Street, just a few minutes' walk from his home in Kensington Palace.
This is, of course, the same chain as T.J. Maxx in the States – and does the same thing, selling designer brands at discount prices. There are branches scattered all over London, so you can pick up some clothes fit for a prince at a suitably pauper-ish price.
Playground of princes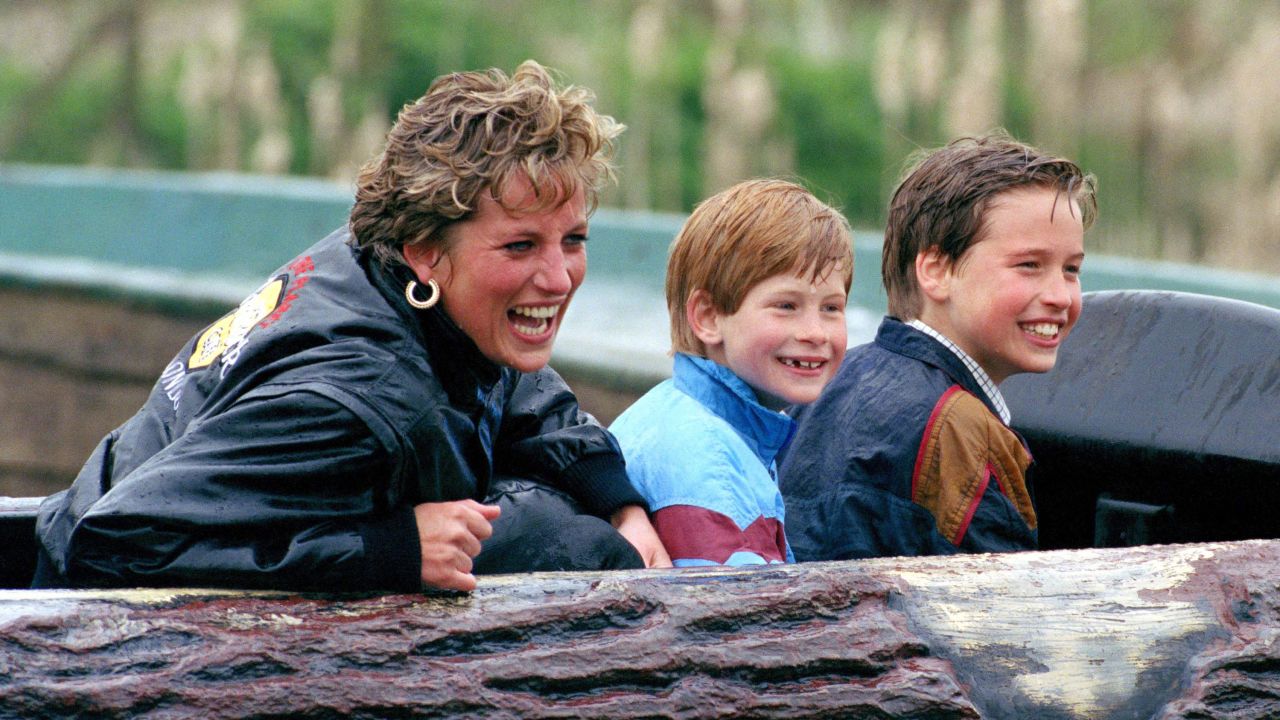 Remember those famous photos of Princess Diana riding a log flume with William and Harry?
They were taken at Thorpe Park, a theme park about 25 miles west of London, where the family visited every year from 1991 to 1993, when the famous shots were taken.
The royals didn't get any special treatment – they paid for entry and stood in line for the rides with everyone else.
The ride in the photos, Logger's Leap, was the UK's highest log flume, but closed in 2015, and the theme park is now wanting to redevelop the area around it. Today's rides are rather more complex – like Stealth, which goes from zero to 80mph in just over two seconds.
Camilla's low key French bistrot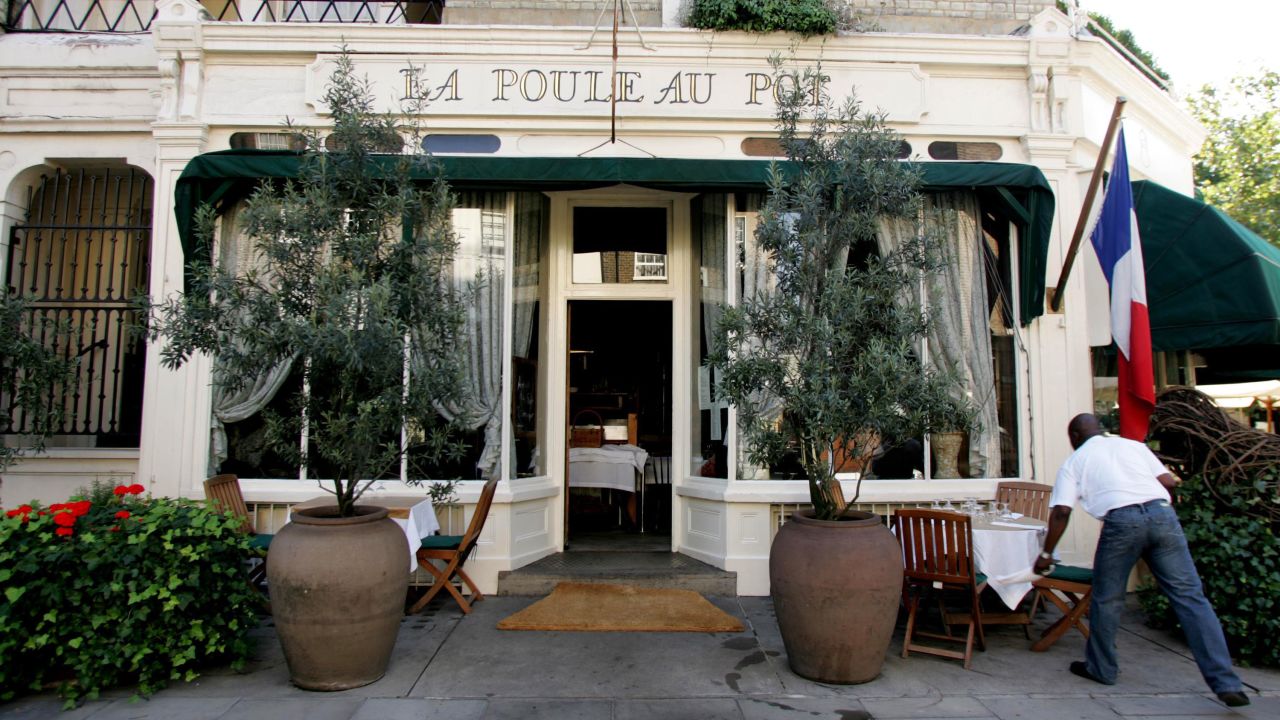 Queen Camilla revealed in an interview last year that one of her favorite restaurants in her London youth was La Poule au Pot, a French bistrot straddling the central neighborhoods of Belgravia and Pimlico that's been going strong since 1962.
You don't need to be on a royal budget to eat there, either – the prix fixe menus cost $44 for two courses, or $50 for three. Dishes are basic French classics, like onion tart, cassoulet stew and boeuf bourguignon.
Meghan's country retreat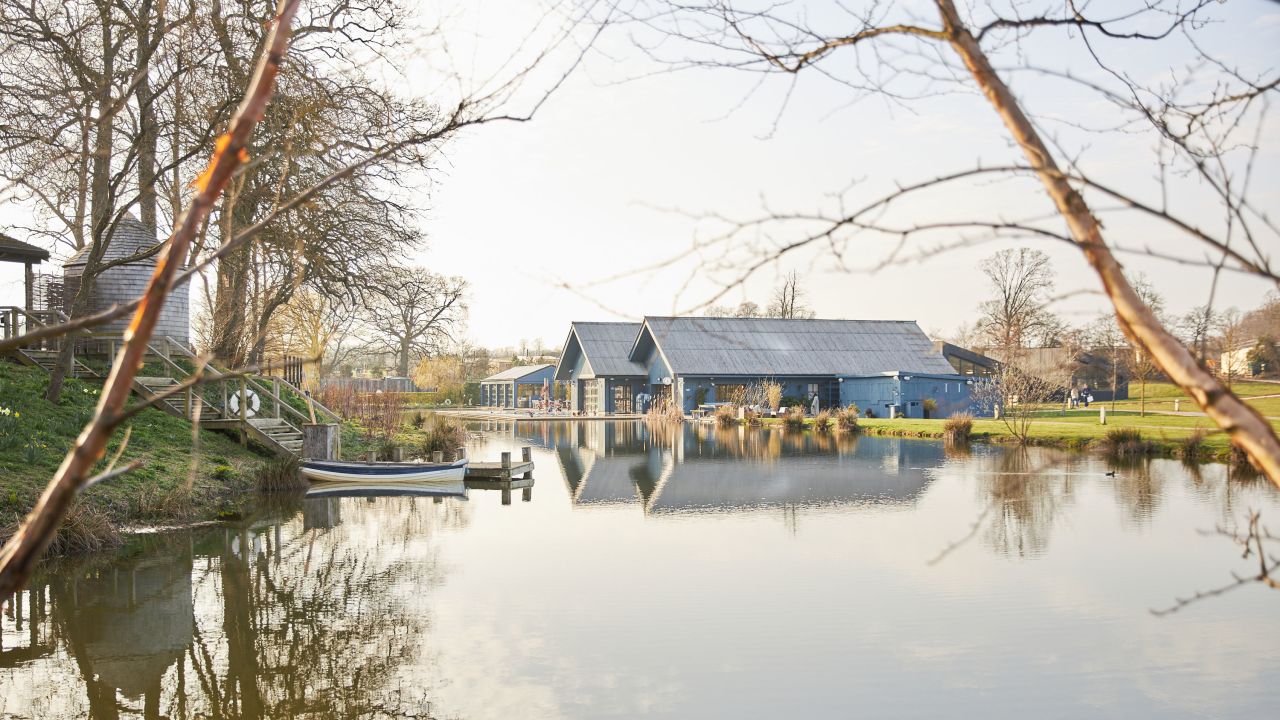 Meghan, the Duchess of Sussex, has long been a fan of the Soho House group of private members' clubs, and she's paid several visits to Soho Farmhouse, its resort-style country outpost in Oxfordshire, including a trip with friends before her relationship with Prince Harry became public, and again a couple of months before the wedding.
Its 114 bedrooms are in the main farmhouse, plus privacy-aiding cabins and huts plonked in over 100 acres of countryside and even an artificial lake.
The farmhouse is also home to a restaurant and Cowshed spa. Rooms cost from £335 per night, though they're incredibly sought after and availability is low. Non-members can technically book rooms at Soho House properties – but you need to take out a $130-per-year "Soho Friends" deal to book.
A royal first date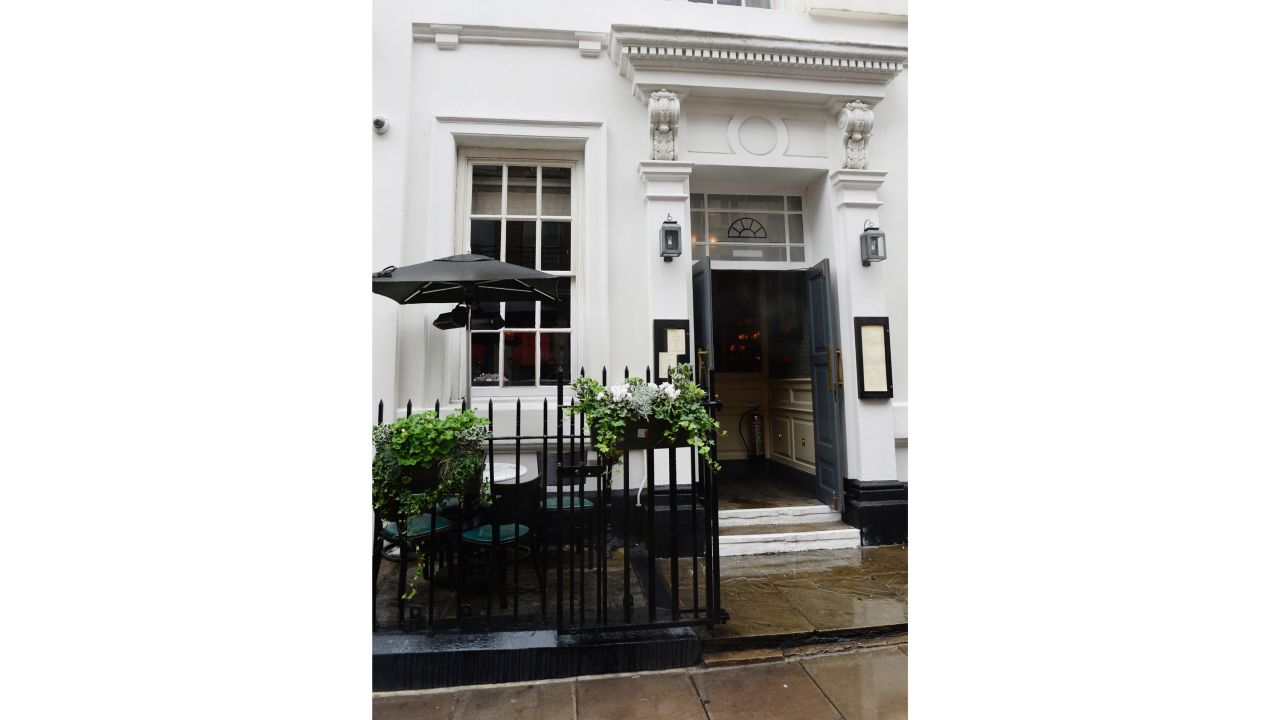 Another Soho House outpost, 76 Dean Street is of course where Harry and Meghan had their first date in 2016 – a self-described sweaty prince who'd been stuck in traffic turned up late to meet the woman of his dreams over cocktails – which, luckily, turned out just fine.
While you have to be a member to go there, just a few doors down at number 69-71 is Dean Street Townhouse, also owned by the group but with a restaurant open to the public.
On the menu: modern British done well, from fancy fish and chips to rump of lamb with cabbage and mint.
The hotel with a royal warrant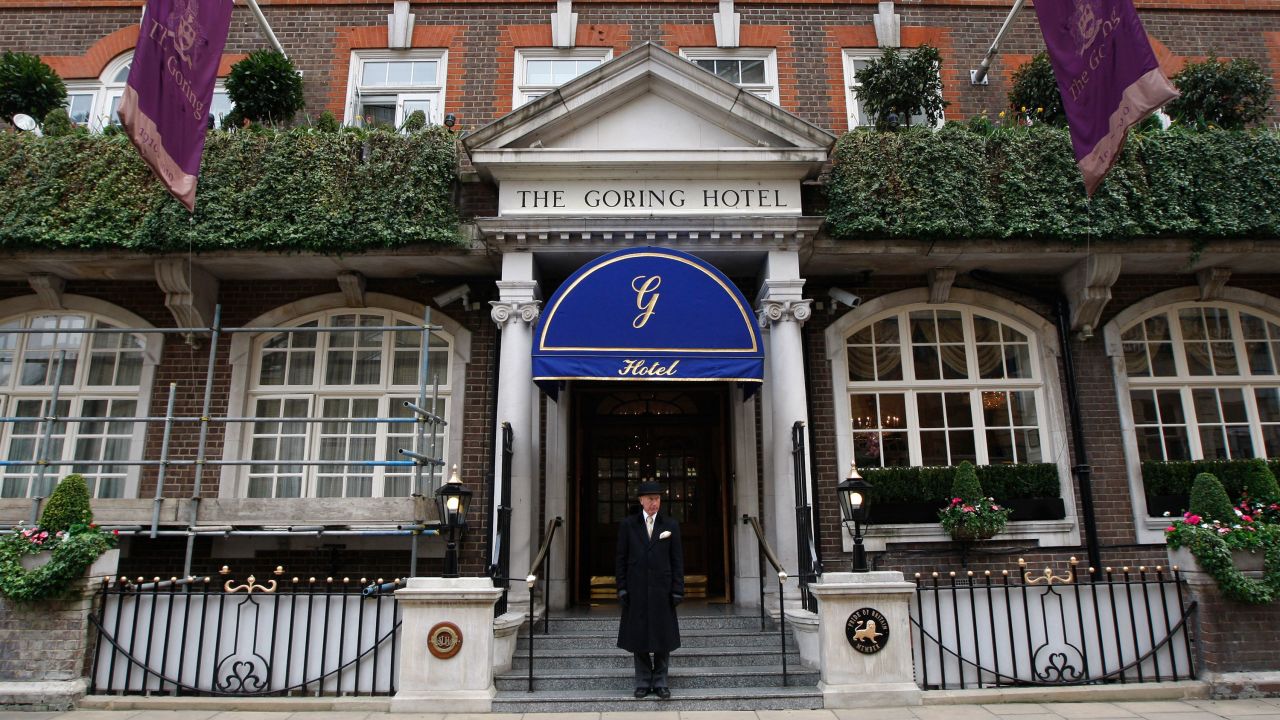 The Goring has always been the hotel of choice for the Windsors – the Queen Mother used to come here for lunch, rumor has it the Queen herself was a low-key visitor, and the-then Kate Middleton used it as her bridal HQ for her 2011 wedding. It was just around from the in-laws for her – the hotel is just across the road from the back garden of Buckingham Palace.
The only hotel in London to have a royal warrant – essentially an official vote of confidence from the family – it's still a refined kind of place, known for its excellent afternoon teas and its huge, semi-secret garden out the back, which is not quite as large as those at Buckingham Palace, but not bad for central London.
A royal slice of dolce vita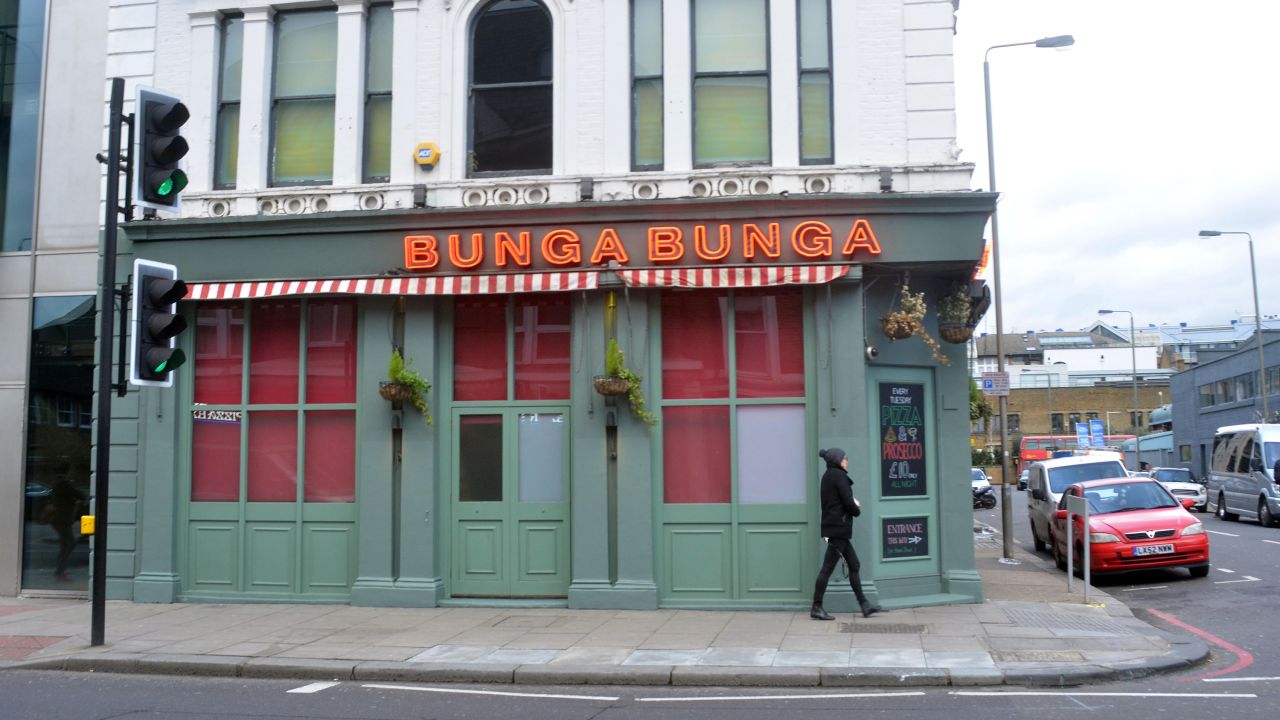 With its nod-nod-wink-wink to former Italian premier Silvio Berlusconi's sleaze scandals, Italian restaurant Bunga Bunga was all the rage when it opened in Battersea, south London, in 2011.
Harry was the first royal in – he was seen dancing in the street at 3 a.m. after spending the evening there in 2012 – and William and Kate paid a visit two years later, shortly after the arrival of Prince George.
The Battersea branch is closed these days, but Bunga Bunga lives on in tourist-friendly Covent Garden, where it offers an "immersive dining experience" with cabaret every Friday and Saturday night.
A princess makeover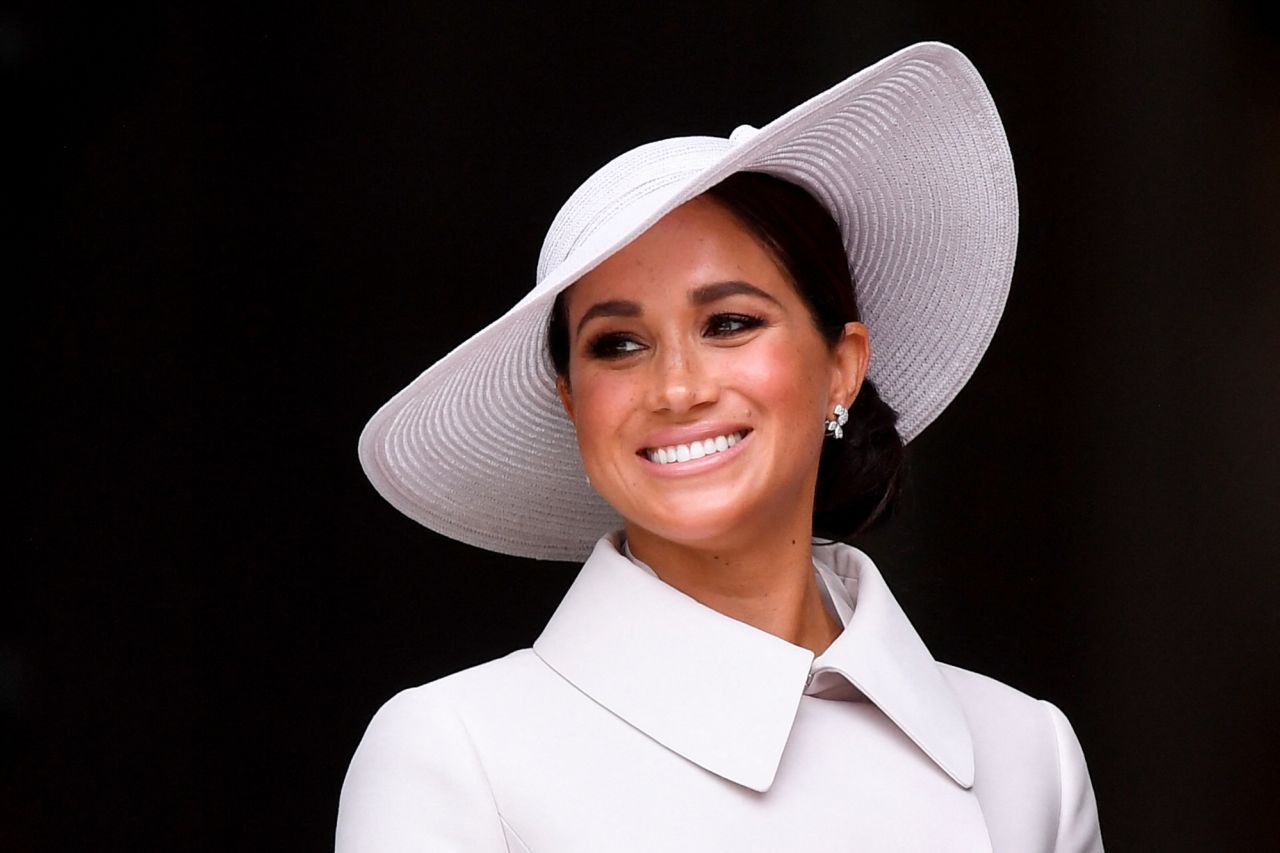 The-then Meghan Markle was apparently spied In the heart of Chelsea while she was engaged to Prince Harry, getting a facial from Sarah Chapman.