Editor's Note: This CNN Travel series is, or was, sponsored by the country it highlights. CNN retains full editorial control over subject matter, reporting and frequency of the articles and videos within the sponsorship, in compliance with our policy.
Karakorum, Mongolia
CNN
—
Karakorum is known by many names and even more reputations. Once the home of the world's most famous Khan, this ancient city quickly became one of the Silk Road's most important – and progressive – convergence points.
Located in Mongolia's Övörkhangai province, Karakorum and its surrounding landscapes are among the best places to visit in Mongolia today.
Located just 350 kilometers from Ulaanbaatar, the country's modern-day capital city, the road to Karakorum is an essential drive on any Mongolia travel itinerary not only for its beauty, but for its history.
It's this same East meets West route that was once traveled by Turks, Chinese, Uighurs, Sogdians, Hungarians, Greeks, Armenians, Alans and Georgians. By diplomats, traders, artisans and merchants all looking to trade silk, spices, tea, ivory, cotton, wool and precious metals, as well as ideas.
Because of this, Karakorum quickly became a place where cultures would intertwine and learn to live in harmony with one another. Despite many of the connotations about Genghis Khan and his empire many of us hold today, Karakorum was a city built on understanding and acceptance.
It was a place where different religious practices were accepted, with at least 12 different pagan temples, two mosques, a church and at least one Buddhist temple located inside the city's walls.
The city's glory was, however, short lived. Kublai Khan eventually moved the empire's capital to Beijing only 50 years after development first began. With harsh temperatures and a vulnerability to attacks, the city's inhabitants didn't stay around for long after that, and Karakorum quickly turned into a pile of rubble.
The Karakorum we see today may be nothing like it was in the days of the Great Khan, but with a recent vow from the president of Mongolia to revitalize this culturally significant city in the coming years, there's a brighter future on the horizon.
Until then, there are still plenty of reasons to visit.
Piecing together Mongolia's past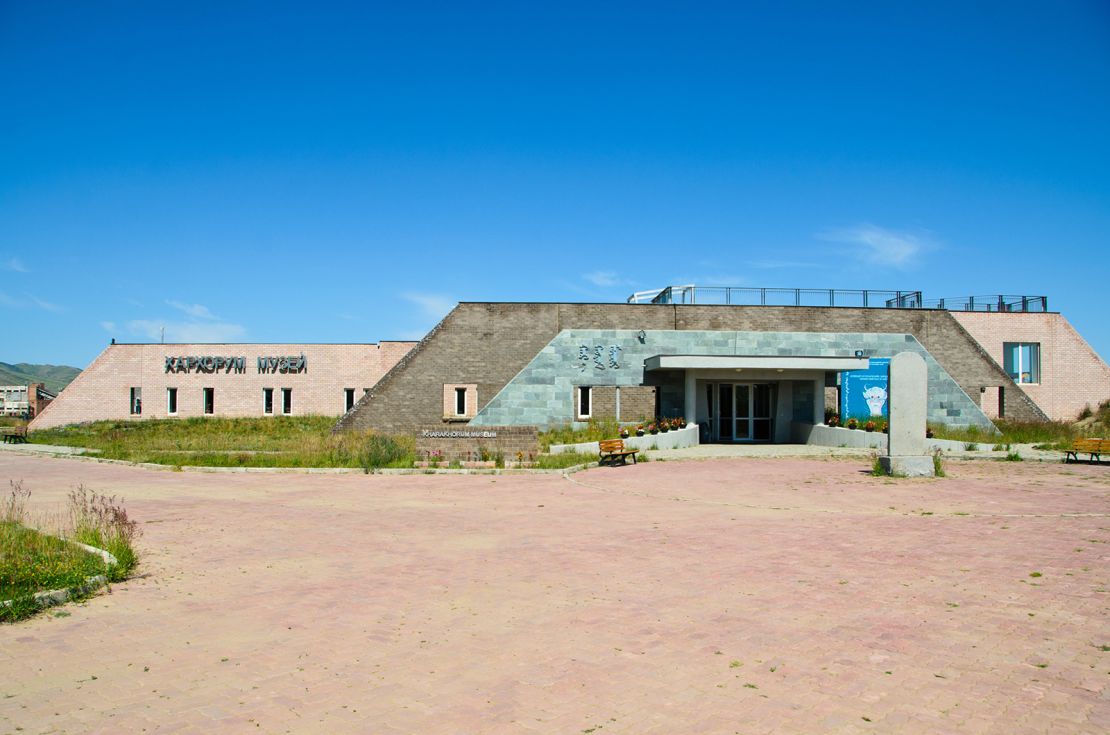 As a country with a nomadic culture Mongolia doesn't have many traces of its past still standing. Even today, much of the Mongol's history as one of the largest and most powerful empires in the world is a mystery still being pieced together.
Besides "The Secret History of the Mongols," not many written accounts from the Mongolian Empire, as told by Mongols, remain. Archeological sites around Karakorum are still filling in many blanks.
Excavations in and around Karakorum have discovered paved roads, remains of brick and adobe buildings, floor-heating systems, bed stoves, evidence of the processing of copper, gold, silver, iron, glass, jewels, bones and birch bark, as well as coins from China and Central Asia, ceramics and four kilns.
Many of these discoveries, and the stories around them, can be found in the Karakorum Museum, a sleek and modern attraction in the heart of the city.
None of the artifacts and exhibitions, however, are as enthralling as the tale of the Silver Tree – a once ornate fountain that was the centerpiece of the Mongol capital.
According to the legend, the tree was adorned with silver fruit and flowing with various alcoholic drinks, including wine, fermented mare's milk (airag), rice wine and honey mead, all for the grandsons of Genghis Khan and his invited guests.
The Silver Tree hasn't been discovered and was most likely dismantled during one of the city's raids, but the tale of it is enough to fill our own cups just like it once did those of the Mongol royals.
A Buddhist temple rises from the ruins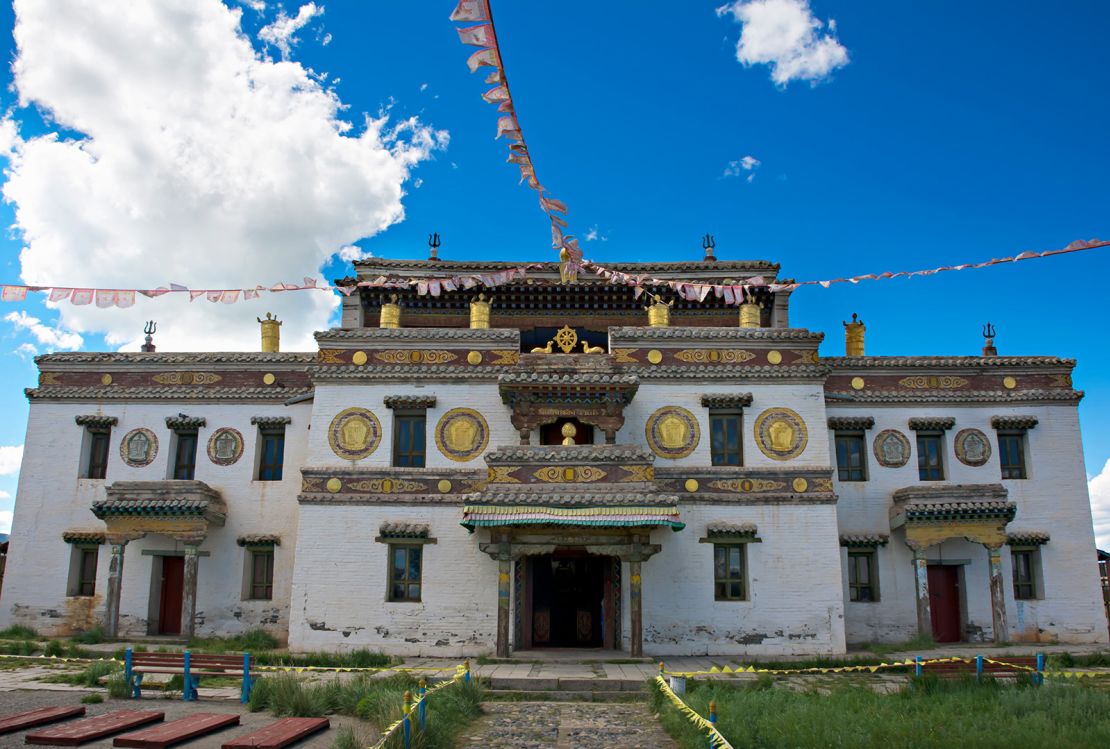 Back in 1585 when Karakorum was abandoned and falling into ruin, the city's salvation came in the form of a Buddhist monastery commissioned by the then Khalkha-Mongolian prince.
It was the prince's meeting with the third Dalai Lama, and his declaration of Tibetan Buddhism as the state religion of Mongolia, that would make Erdene Zuu Monastery the first Buddhist monastery in Mongolia.
During the Soviet purges of the 1930s, Stalin himself saved a few of the main temples from being destroyed, calling them symbols of religious freedom. The monastery complex was eventually converted into a museum.
After the fall of the Soviet Union, the monastery again became active, but nothing like its former days. At its peak, the monastery was home to more than 100 temples, around 300 yurts, and 1,000 monks in residence.
Today, Erdene Zuu Monastery is one of Mongolia's most sacred Buddhist temples, with Buddhist-practicing Mongols vowing to visit the complex at least once in their lives.
The Laviran Temple at the back of the complex is where monks can be found chanting, practicing musical instruments and providing sacred readings daily.
Preserving the ancient traditions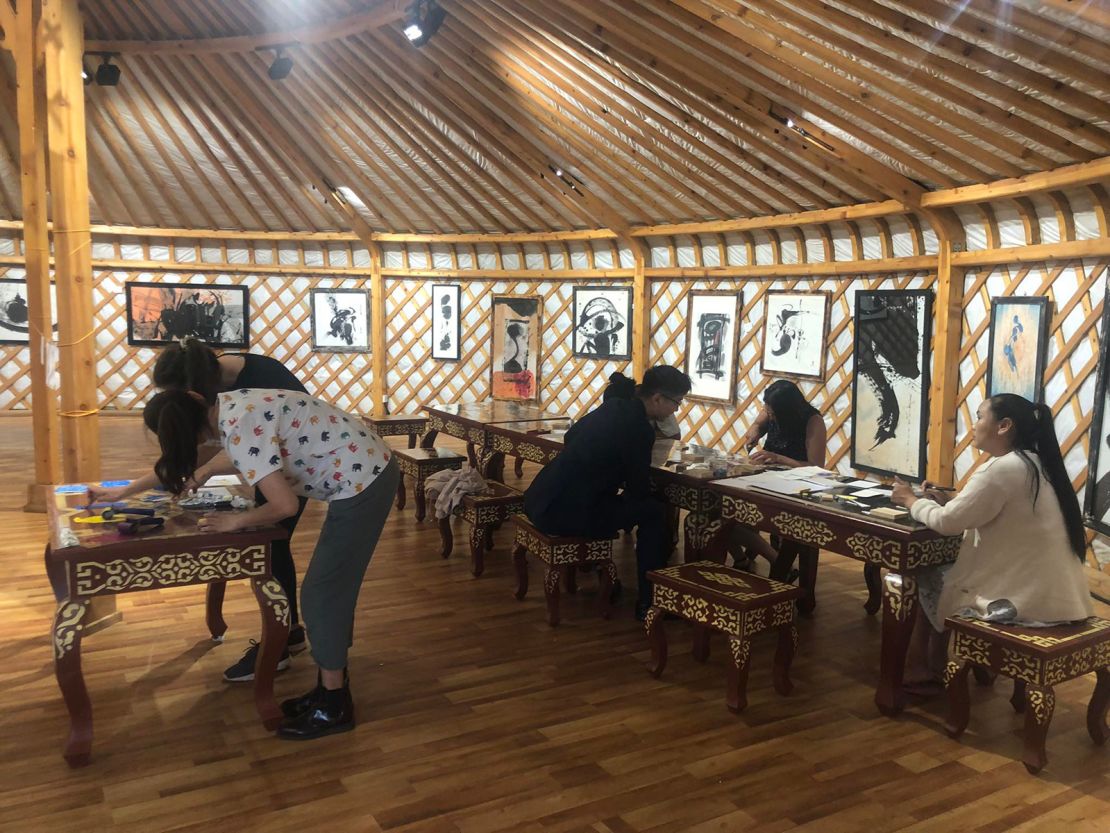 Another Karakorum highlight is the Erdenesiin Khuree Mongolian Calligraphy Center – among the best reasons to visit Mongolia, especially this summer.
With a recent expansion and the ability to offer a wider array of workshops and exhibitions that go beyond Mongolian calligraphy, the center focuses on promoting all aspects of Mongolian heritage.
Concerts featuring traditional Mongolian music as well as masterclasses on khoomei, or traditional Mongolian throat singing, will be held throughout the summer.
In September, the center plans to open a ceramic workshop.
Where to Stay in Karakorum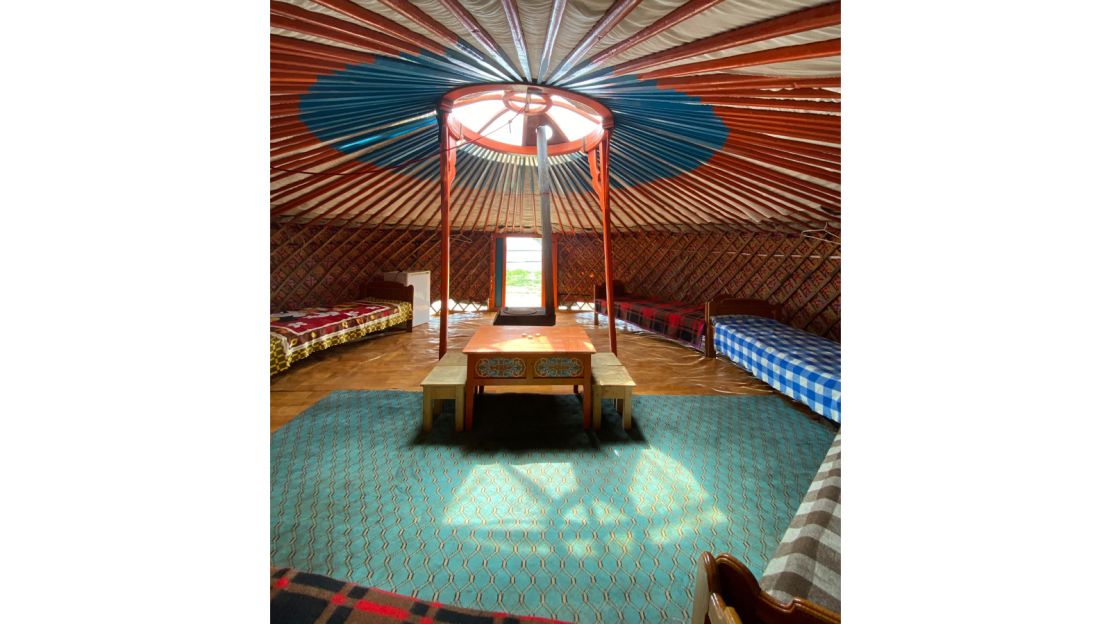 While Karakorum is often considered a stop along the route to somewhere else, this culturally rich city deserves closer attention. Visitors should plan to spend at least two days exploring this ancient area, booking at least one night at one of these hotels, guesthouses or tourist ger (yurt) camps.
The modern and clean Ikh Khorum Hotel and Restaurant stands out as one of the city's most elegant choices. The hotel features 27 rooms, a sauna, restaurant, bar and lounge. The hotel is within walking distance to Erdene Zuu Monastery, Karakorum Museum, and the Erdenesiin Khuree Calligraphy Center.
While Silver Tree Guest House is still in its opening phases, staying here feels like you've been invited into someone's home. And that's also because it is. Silver Tree Guest House is a family-run guest house offering yurt stays, rooms with toilets and showers, and a restaurant that can accommodate both meat eaters and vegetable lovers.
It's also the first building in Mongolia to utilize a biogas heating system and can speak several languages, including English, French, Russian, Polish, and Mongolian.
For the real yurt experience, Anja Camp makes the list as one of the best in Karakorum, offering ecologically healthy and natural meals from their three-season greenhouse as well as having a focus on environmental projects.
The camp and its founders have started initiatives to grow sea buckthorn to stop soil erosion, using the trees to create creams, liqueurs, organic juice, organic oil, and – a Mongolian favorite – sea buckthorn tea. They also have a sister lodge in Elsen Tasarkhai, the Sweet Gobi Geolodge, an hour outside of Karakorum that's worth checking into if you're in the area.