Story highlights
ChaCha the cheeky chimp made a dash for freedom in Sendai
His freedom lasted two hours
A chimpanzee made a dash for freedom from a zoo in Japan, but his freedom was short lived. Two hours, to be exact.
ChaCha the cheeky chimp escaped from the Yagiyama Zoological Park on Thursday.
After a wild run all over a nearby residential area, screaming at his pursuers, he perched atop a telephone pole in Sendai, the zoo said.
But his freedom ended with a dart from a tranquilizer gun, sending him tumbling down the pole.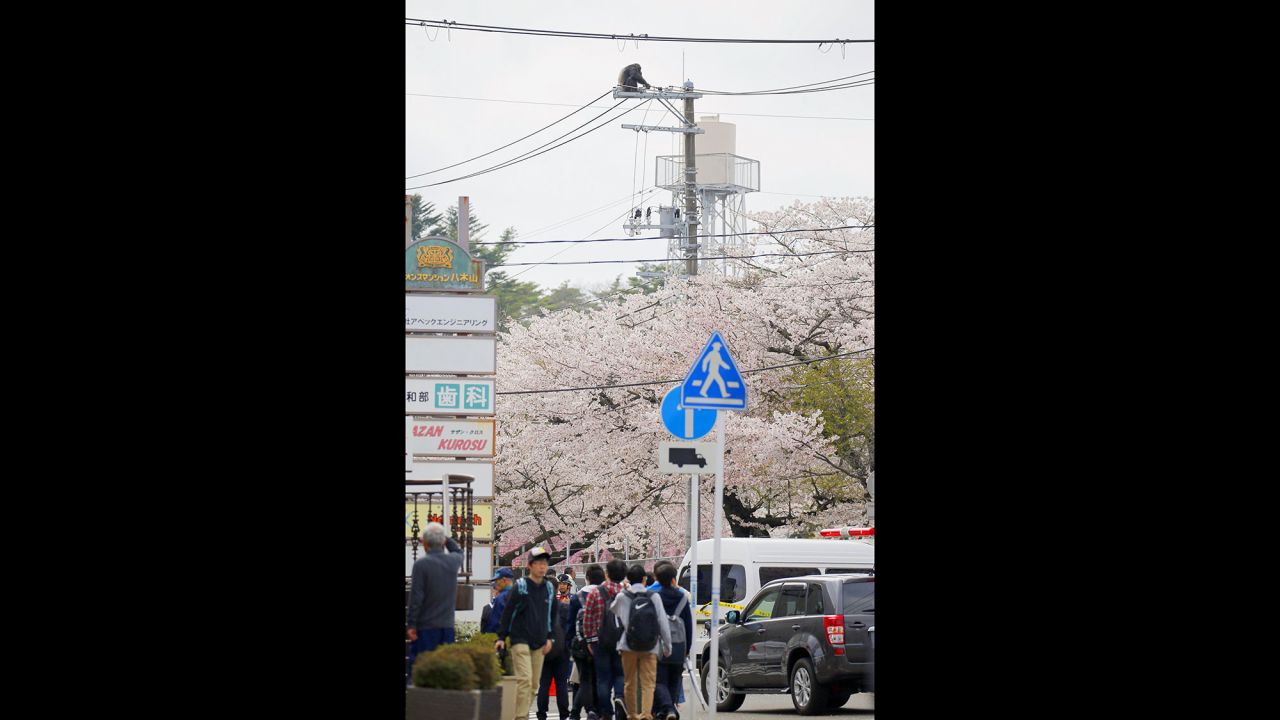 ChaCha the chimp escapes zoo
Two zoo employees suffered minor injuries during the scramble to capture him, said Takashi Ito, a zoo spokesman.
It's unclear how the primate fled from the zoo, which has an electric fence. An investigation is underway.
ChaCha is awake and recovering from the effects of sedation, Ito said. Thanks to his brief escapade, the zoo is closed Friday for an inspection of its facilities.
It's been an interesting few weeks for animal escapees. Inky, an enterprising octopus, spotted his chance to break out of an aquarium in New Zealand – and took it.
Squeezing out from a gap at the top of his tank, Inky slithered across the floor of the aquarium and down a seawater runoff pipe to the ocean. And off to freedom.
Octopus breaks out of aquarium
CNN's Junko Ogura contributed to this report.