Haven't quite got that executive club status or just find airport lounges overwhelming?
A new concept has appeared in Terminal B of New York's LaGuardia Airport that could be the answer.
Meet Jabbrrbox. These windowed booths can be rented to gain access to Wi-Fi, USB charging, mood lighting, flight trackers and audio speakers in a private space.
Currently, access costs $10 for 15 minutes, $15 for 30 minutes and $30 for an hour.
The idea was born when co-founder Brian Hackathorn found himself marooned in midtown Manhattan, with nowhere to make a work phone call.
Starbucks was too noisy, plus he didn't want to have a confidential conversation in public. He envisaged a new concept: "The idea of an on-demand, reservable eco-system of private spaces," as his co-founder Jeremy Jennings describes it.
On-demand offices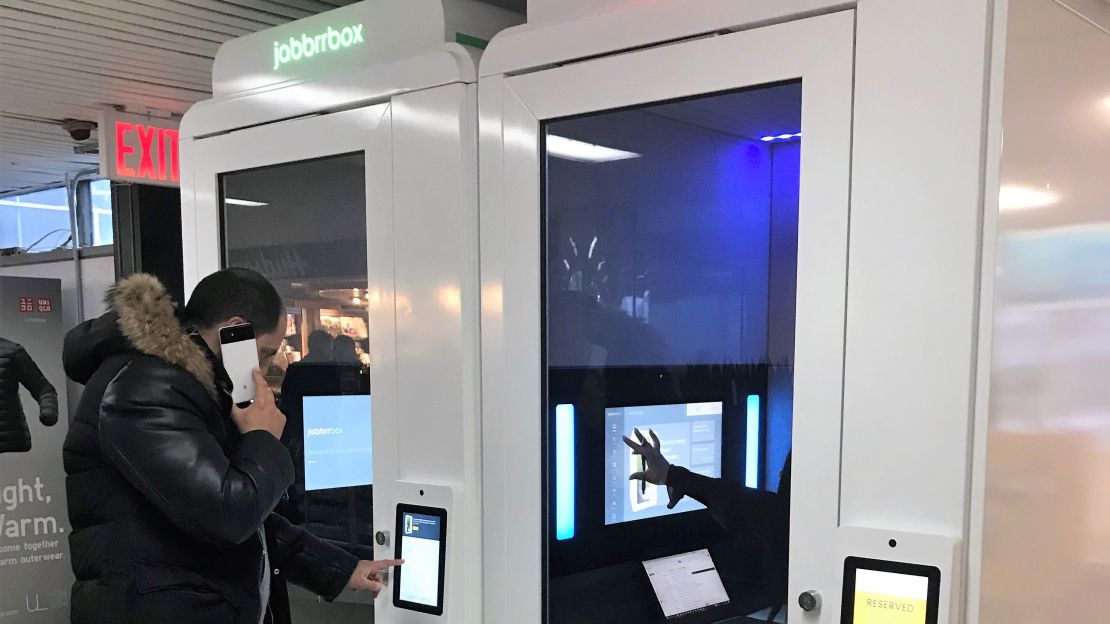 "Technology is related to mobility and there's really no great place to find privacy in technology," Jennings tells CNN Travel.
The duo joined forces to get Hackathorn's idea off the ground – and into public spaces.
"We started looking at the airport demographic, as one of the largest places of our captured audience, a mobile worker, a professional traveler that's always on the go," says Hackathorn.
The Jabbrrbox team envisaged their booths as enhancing – not replacing – the airport lounge experience.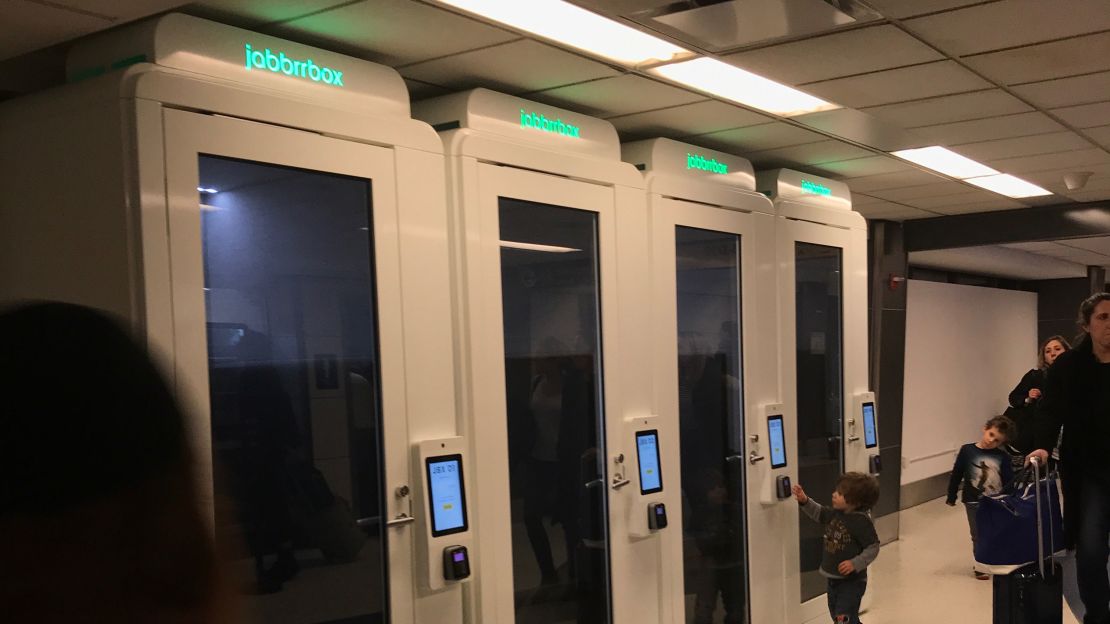 "[Lounges are] a great place for certain amenities, but you still can't find true privacy, a place to do focused work. So I think we're a great extension," says Hackathorn.
The entrepreneur says the highest usage of Jabbrrboxes at LaGuardia is near the business lounges.
"I think intuitively, what that's saying is that user is looking for a certain guest experience," he explains. "And they can go out of the lounge, use a Jabbrrbox, and then go back into the lounge for their free cocktail and a place to sit. So I think it's truly an adjacency."
Hackathorn says his creations are "workplaces" not phone booths and eliminate claustrophobia with extra space.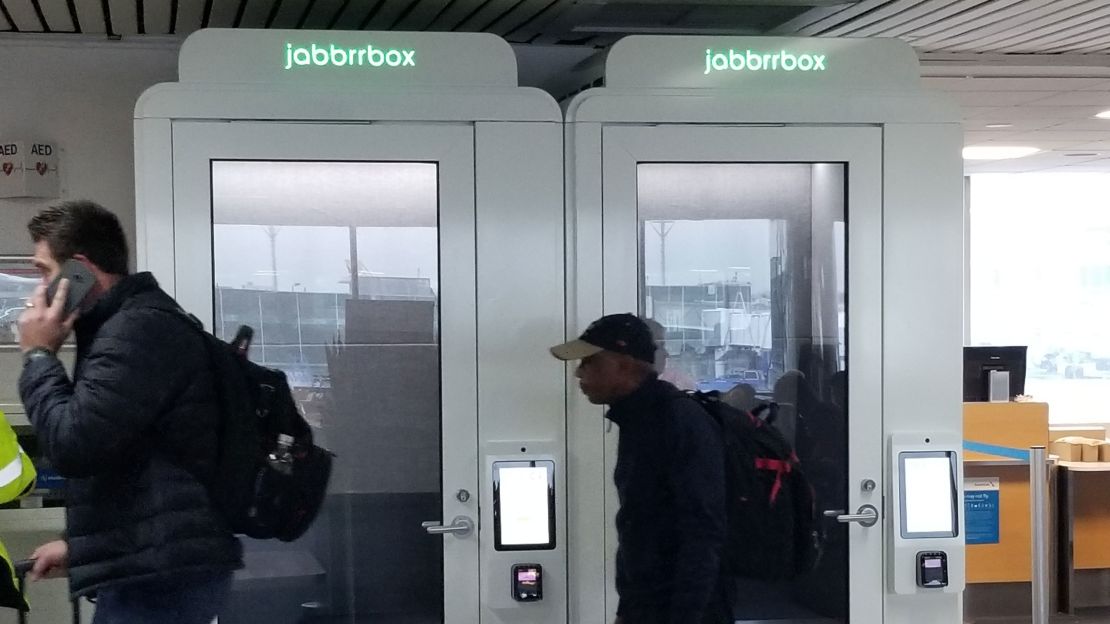 "You don't feel as though you're within and enclosed chamber, you feel as though you're in a nice, comfortable cool calm environment," adds Hackathorn.
At the moment, passersby can see into the box while it's in use, so creators are testing the use of screens to add privacy.
Mitch Nadler, the director of commercial development and operations for LaGuardia Gateway Partners describers the booths as "a great enhancement to the travel experience."