Jennifer and Ryan Burditt of Augusta, Georgia, had a lot on their minds earlier this year as they planned their first out-of-country vacation.
They settled on Ireland, Scotland and England, places where Jennifer had ancestral roots. They focused a lot of their prep work on sightseeing – arranging tours from the Cliffs of Moher to countryside castles.
But once the couple, who are in their early 30s, arrived, they realized they hadn't given much thought to something that came up daily: tipping. And they discovered the overseas gratuity landscape came with a learning curve as steep as those Irish cliffs.
"It was more us feeling it out when we arrived," Ryan told CNN Travel.  In the United States, "tipping is very customary. I'd say expected. Whereas over there in all three of those individual [places], it was more nuanced than that."
Even experienced travelers can find the tipping landscape bewildering. Not everyone has the same experiences or advice for the same place. Customs have always varied wildly when crossing borders. Throw in the pandemic upending standard practices in some places, and it's no wonder folks are more flummoxed than ever.
CNN Travel talked to etiquette experts and recent travelers to find out what's generally expected in popular destinations now and help travelers find ways to make tipping more straightforward and less stressful.
Tipping in Asia and Australia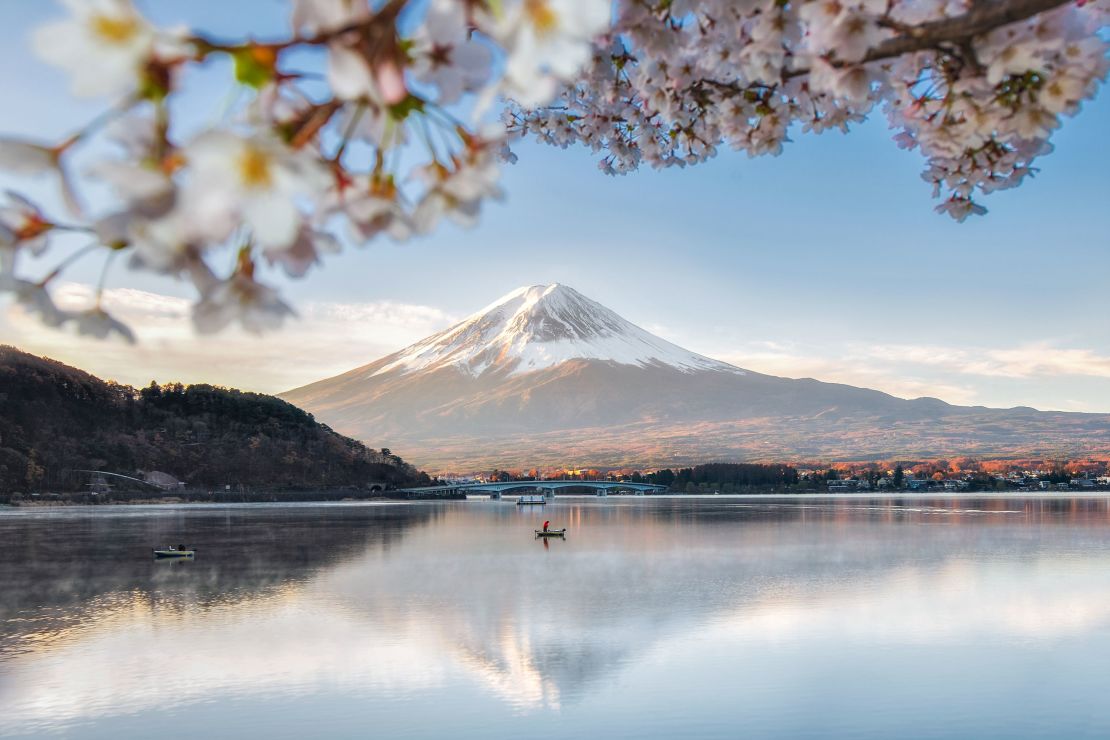 Tom Marchant, the owner and co-founder of luxury travel company Black Tomato, told CNN Travel in an email interview that "each country and culture has its own distinct take on tipping and although differences may be subtle, it can be a delicate matter."
In Asia, you first must discern whether you should tip at all.
"In countries such as Japan and South Korea, tipping is not acceptable, and we should refrain from leaving extra anywhere we go," said etiquette expert Maryanne Parker of the website Manor of Manners in an email. "Tipping is not part of their culture, and it is perceived as rather rude."
"I actually visited [Japan] last week, so I can confirm," said Nick Leighton, host of the weekly etiquette podcast "Were You Raised By Wolves?" and a frequent traveler. "Japan is remarkably consistent on that front" despite the pandemic. The caveat there: Tipping is customary in ryokans, traditional inns with very intensive service.
Leighton also said you won't find a tipping culture on the island of Taiwan.
Meanwhile, "in China, the lack of tipping culture is clear from the process, and the check is often presented to diners at the beginning of the meal before the dishes are even brought out," Marchant said.
Heading to Thailand? Tipping's "not an ingrained part of Thai culture, [and] locals rarely tip although it is becoming more common," Marchant said.
Similarly, tipping is not common in Australia, he said. In New Zealand it's "entirely discretionary," although a 10% tip for excellent service has become customary in restaurants.
However, don't assume all countries in the Asia-Pacific region are no-tip zones, Parker said. Tipping is customary in India, for instance.
But how much to tip and when? For any place, read multiple, established sources before your trip, Leighton advises, and look for a broad consensus as you're not going to always get the exact same advice.
For example with India, you can find out more from guidebooks such as Fodor's and travel agencies such as Audley. Then there's this handy map from Visual Capitalist, which has compiled global tipping advice from Tripadvisor.
Marchant said to talk to locals about tipping immediately upon arrival and "don't be afraid to ask hotel staff, waiters or tour providers."
Freelance writer Lisa Wyatt Roe of Austin, Texas, also suggests social media as a resource. "Doing travel research is my happy place, and I'm grateful for Facebook groups dedicated to specific destinations. I've found 'Do I I tip?' is asked nearly daily in those groups."
Tipping in Europe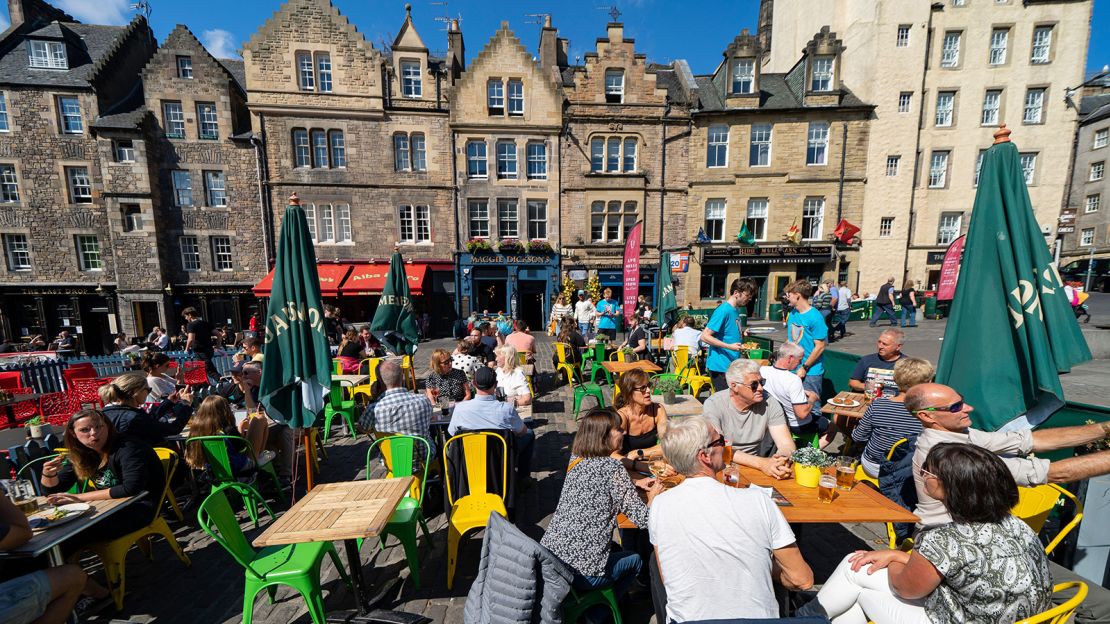 Roe – who celebrated her 60th birthday by going to nine countries in Northern Europe in the fall and winter of 2022 – cautions not to lean too hard on what you used to know.
"I think 'chaos' is the best word for the state of tipping in Europe now. The old rules are out, and no one is really sure what the new rules are. I think that's driven by several factors: the steady creep of US culture taking over the world, more Americans traveling abroad, the pandemic and tech making cash nearly obsolete," she said.
With that in mind, here's some recent advice on a few European destinations, where service and gratuity charges might already be added to the bill:
"Tipping is not common in Spain and is rarely practiced by the locals," Marchand said. He recommends tipping €2.00 - €3.00 at casual restaurants and bars and 5% to 10% of the total bill at more upscale places.
Semi-retired teacher John Robinson of Greensboro, North Carolina, recently went to Sicily with 11 other friends, a loosely organized group that's been going to various places in Europe for decades. They arranged private tours all over the southern Italian island the first week and then settled down into a hotel in Cefalù for a relaxing second week.
The group never saw a service charge on a bill with the private tours or at restaurants. When the full group went out, they paid one bill as a group, divided the amount evenly and added in a 10% tip.
Robinson said the tipping culture is less pervasive in Sicily than the United States and even more laid-back than in Rome. "It's not expected; it's not sought after. And if you do tip them, [they're] very grateful."
They also formed a relationship with some bartenders and waiters and gave them some cash at the end of the trip. The group also tipped the tour guides from the first week, anywhere from $10 to $25 each depending on length of tour. "They weren't asking for it, but they were really, really good."
In Italy in general, the guidebook Frommer's says service charges are typically added to hotel and restaurant bills. Look for the words servizio incluso on the bill if you're not sure. Want to reward good service at a restaurant? Round up the bill, Frommer's says.
In the United Kingdom, a "10-15% tip is customary" if you are happy with the service, says the website Scottish Tours. It's now very common for restaurants to add a discretionary 12.5% service charge to your bill, so always check that first before reaching for your wallet.
As for tipping culture in the US vs. the UK, Ryan Burditt said, it's "really opposites to me. Here in the States, it's expected. Whereas over there, it doesn't seem like it's as much of an expectation."
It's customary in the UK to tip or pay a charge in places with table service, but if you're ordering at the bar or counter and carrying your own food and drink to the table, you won't be expected to tip. Tipping taxi drivers isn't essential but it is polite to do so and it will be greatly appreciated.
In France, tips are not mandatory, but it's "a pleasant surprise if we leave a tip," Parker said. She also said Eastern Europe in general is a place where tips are expected.
"In Scandinavian countries, tipping is not mandatory; however, tipping is customary and greatly appreciated by guides, drivers and servers at restaurants," Marchant said.
Tipping in North America