Editor's Note: CNN Insider Guides are thoroughly checked for accuracy. Given the fluid nature of the travel industry, however, some listings may fall out of date before guides can be updated. The best practice is to confirm current information on official websites before making plans to visit any business or attraction.
Las Vegas has two faces.
The first is a carefully manicured, distinctly manufactured, over-the-top playground promising that, no matter the shenanigans undertaken by its visitors, no one beyond the city limits ever needs to know about them. This is the city of bigger and more extravagant resorts and attractions than have ever been built before.
It's the Las Vegas most people recognize. But that first face of Las Vegas occupies only a few miles of Las Vegas Boulevard ("the Strip") and a few blocks of downtown.
Behind the glitz are just less than 600,000 locals who keep that facade alive. This is where you'll find the second face of Las Vegas.
As a standard American big city, there are pockets of commerce and creativity that reflect the residents of this outpost in the middle of the desert.
Certainly there's the occasional wart or blemish even on the best of Las Vegas, but take the time to turn the city on its head and you'll discover a Sin City you never knew existed.
Hotels
Luxury
The Cosmopolitan
No stuffiness here.
The Cosmopolitan's rooms are modern and urban.
Most attractive are those commanding views up and down the Strip.
The best of Las Vegas rooms overlooking the Bellagio fountains are worth the splurge.
Though The Cosmopolitan has just about everything on site that visitors might want – restaurants, nightclub, shopping, gambling – its mid-Strip location makes it easy to reach other popular resorts in the area.
Encore Las Vegas
The Wynn gets the lion's share of attention when it comes to luxury properties on the Strip, but its next-door neighbor, Encore Las Vegas, offers both opulence and an intimacy that's absent at more popular properties.
Encore's suites are roomy, with floor-to-ceiling windows and lounger sofas, but there isn't much reason to stay inside considering the resort's other amenities and attractions.
The classy vibe found in the suites carries over to the lounges (even the lobby bar is attractive), nightclubs and especially the restaurants.
Bellagio
Ever since its opening in 1998, Bellagio has been regarded as one of the premier properties on the Strip.
Thousands of visitors make their way through the property on a daily basis to catch a dancing fountains show or the latest seasonal creation in the conservatory and botanical garden.
Those who'd like to stay can choose from 3,933 guest rooms (including 512 suites), many of which were recently renovated.
Beyond the fountains and gardens, Bellagio is home to five outdoor pools, a handful of high-end retailers, fine art gallery, a couple of popular nightclubs, the Cirque du Soleil show, "O" and some of the best restaurants on the Strip.
Mid-range
Trump International Hotel
There's nothing distinctly Las Vegas-flavored about Trump International Hotel.
In fact, it's casino-free, which is why it's so appealing to some travelers.
Many people aren't into the gambling scene and everything that accompanies it – noise, smoke, lack of clocks.
For these people, Trump is ideal.
Without a casino, extensive attractions or shows, Trump focuses on what it's good at: customer service and quality hotel experiences.
The accommodations are chic, with massive windows offering views of the city or Strip.
Given its location just off Las Vegas Boulevard, the southward views down the neon-lit street are arguably the best in the city, so opt for a Strip view.
Budget
Rumor
This all-suite, modern boutique hotel is designed for relaxation.
Its small size makes it a lot more manageable than many of the massive casino resorts in Las Vegas, and the intimate bar, restaurant and pool are ideal places to unwind.
Rooms are decorated in deep colors with the latest design details.
The hotel is known for its pet policy, welcoming critters less than 25 pounds.
It hosts yappy hours the third Thursday of each month with cocktail specials, doggy goodie bags and appetizer specials.
Dining
LAVO
This high end, best of Las Vegas restaurant offers a warm and inviting atmosphere.
Its extensive menu of Italian favorites includes brick oven pizza, ravioli and spaghetti, all served with a twist.
The restaurant is known for its meatballs, which are so large that one can be shared with the entire table.
LAVO also features a lounge and nightclub, so diners can extend their experience into the early morning hours.
Joël Robuchon Restaurant
A meal at Joël Robuchon's isn't just a meal; it's an experience.
Winner of Michelin's Three Star, Forbes Five-Star, AAA Five Diamond and Wine Spectator's Grand Award, this restaurant outshines a majority of Las Vegas' dining establishments.
Guests can choose from multi-tasting menus or order a la carte. Fan favorites include Le Caviar, caviar on a fennel cream.
The intimate setting of this MGM Grand restaurant ensures that all guests receive personalized attention, but it also means those who want to eat here should make reservations.
Spago
Spago is trendy and modern, yet also welcoming and popular with its menu of classic American cuisine made unique with twists from influences around the world.
Those looking for something lighter can take advantage of a front cafe stocked with wood-oven pizzas, appetizers, pastas and lighter dishes.
Spago's bar is known for its celebrity cameos.
Located in The Forum Shops at Caesars, Spago is conveniently located for a quick lunch during a shopping foray or a nicer dinner before a show in the resort's Coliseum Theatre.
Those heading for a night out may want to take advantage of the pre-theater menu, which features three courses.
Public House
Located on Restaurant Row at The Venetian, Public House boasts a high-end, speakeasy feel with dark colors and deep seats.
The fare is pub grub with a creative touch and lots of drink options.
The menu is meat heavy, but there are a few salads available as well.
Public House lays claim to Nevada's first certified beer cicerone (similar to a wine sommelier), offering more than 200 brews, 24 of which are on tap.
A climate-controlled room holds hundreds of bottles of wine.
Hash House A Go Go
Go big or go somewhere else to eat.
Featuring self-proclaimed "twisted farm food," this quirky diner serves up meals in mammoth portions.
Flapjacks are larger than the platters they sit on, chicken and waffles are stacked several inches above the plate and coffees overflow onto saucers.
Though it's open all day long, Hash House's breakfast menu is most robust, with a variety of hashes, scrambles and farm benedicts.
It's common to find people dining after they've left the bar at night or nursing a hangover in the morning.
The Beat
Las Vegas' creative crowd hangs out at this downtown coffeehouse and record shop.
At any time of day, The Beat is humming with chatter from tech innovators, local artists and passersby as they catch up over a range of coffees, chilled drinks and alcoholic beverages, as well as a small selection of food.
Also noteworthy is the variety of vinyl on sale.
Nightlife
Hakkasan Nightclub
This five-story culinary and nightlife hotspot is the newest club on the Las Vegas scene.
Due to its immense size, Hakkasan has a variety of environments, including a restaurant, private dining room, Ling Ling level, main nightclub, pavilion and mezzanine.
Hakkasan's restaurant features modern Cantonese cuisine.
The cocktail list was developed to complement different aspects of the menu.
Nightlife begins on the third floor, where the intimate Ling Ling Lounge is located.
The fourth level features a high energy nightclub where talent such as Calvin Harris, Bingo Players and R3HAB spin Thursday through Sunday.
Hyde Bellagio
Sophisticated and tasteful, Hyde Bellagio is one of the higher end nightclubs in Las Vegas.
The grand salon is spacious with ample seating and the fountain terrace looks directly over the lake.
Like many Las Vegas clubs, the DJs at Hyde Bellagio are among the best in the world, and celebrity sightings are always a possibility.
The Chandelier
This multi-tiered chandelier isn't just an interesting centerpiece; it's The Cosmopolitan's signature bar.
Each of the three levels in The Chandelier offers a distinct nightlife setting.
An energetic atmosphere radiates from the casino floor.
On the second level, you'll find the finest spirits from the resort's mixologists.
A more relaxed lounge sits at the top.
Harrah's Piano Bar
This popular, casual dueling piano bar is often crowded with visitors engaged in bidding frenzies to hear certain songs.
Dueling twin sisters Kimberley and Tamara Pinegar are crowd favorites, though all of the bar's pianists actively engage the crowd during their acts.
It's common for everyone in the bar to sing along.
McMullan's Irish Pub
McMullan's has a large selection of classic pub fare, as well as many Irish specialties and an extensive selection of beers with taps built into every table.
Shopping
The Shops at Crystals at CityCenter
The high-end retailers of this promenade on the grounds of the Aria lure in guests with their boutique fashions, one-of-a-kind pieces of jewelry and unique gifts.
Among the highlights are Louis Vuitton, Prada, GUCCI, Cartier, Tiffany & Co. and Dolce & Gabbana.
The selection of stores at The Shops at Crystals is the largest collection of unique-to-market luxury stores in Las Vegas, but even those who can only afford to window shop will appreciate the selection of restaurants available in Crystals.
It's worth taking a walk along Gallery Row, located just outside Crystals' main building.
Galleries feature artwork by Dale Chihuly, Richard MacDonald and Rodney Lough, Jr.
The Forum Shops at Caesars Palace
With more than 150 shops, this Strip-based mall is always busy with shoppers combing the racks for the perfect purchase.
There are high-end retailers here, including Gucci, Louis Vuitton and Valentino, as well as standards found at most mainstream malls.
Even those who aren't into shopping will likely appreciate the opulence of the mall itself.
High, arched ceilings, classic columns and the first freestanding spiral escalator of its kind in the United States are a few of the architectural highlights.
Antique Mall of America
More than 100 antique dealers have rented space to sell art, jewelry, tools, clothing, books and other collectibles in this eclectic mall.
Some booths are well organized and sparse, while others encourage rummaging.
New items are constantly being added and vendors often change, so every visit is unique.
The Arts Factory
The Las Vegas art scene is concentrated downtown and many local galleries can be found at The Arts Factory.
In an old commercial warehouse, The Arts Factory contains dozens of studios and has hosted hundreds of poetry readings, concerts and performances.
Attractions
Pinball Hall of Fame
This quirky non-profit organization was established to house and display the world's largest pinball collection.
Hundreds of pinball machines built from the 1950s through the 1990s cover the large space, inviting visitors to play.
Because this is a non-profit, all extra coinage goes to local charities.
The Mob Museum
The Mob Museum opened in 2012 to tell the story of how the Mafia helped shape Las Vegas and how organized crime impacted the United States and the world in a broader sense.
Several exhibits scrutinize aspects of organized crime including how it's portrayed in pop culture; the role the mob played in violence, corruption and conspiracy; and profiles of notable mobsters.
Authentic artifacts such as weapons and wiretapping tools are on display.
Absinthe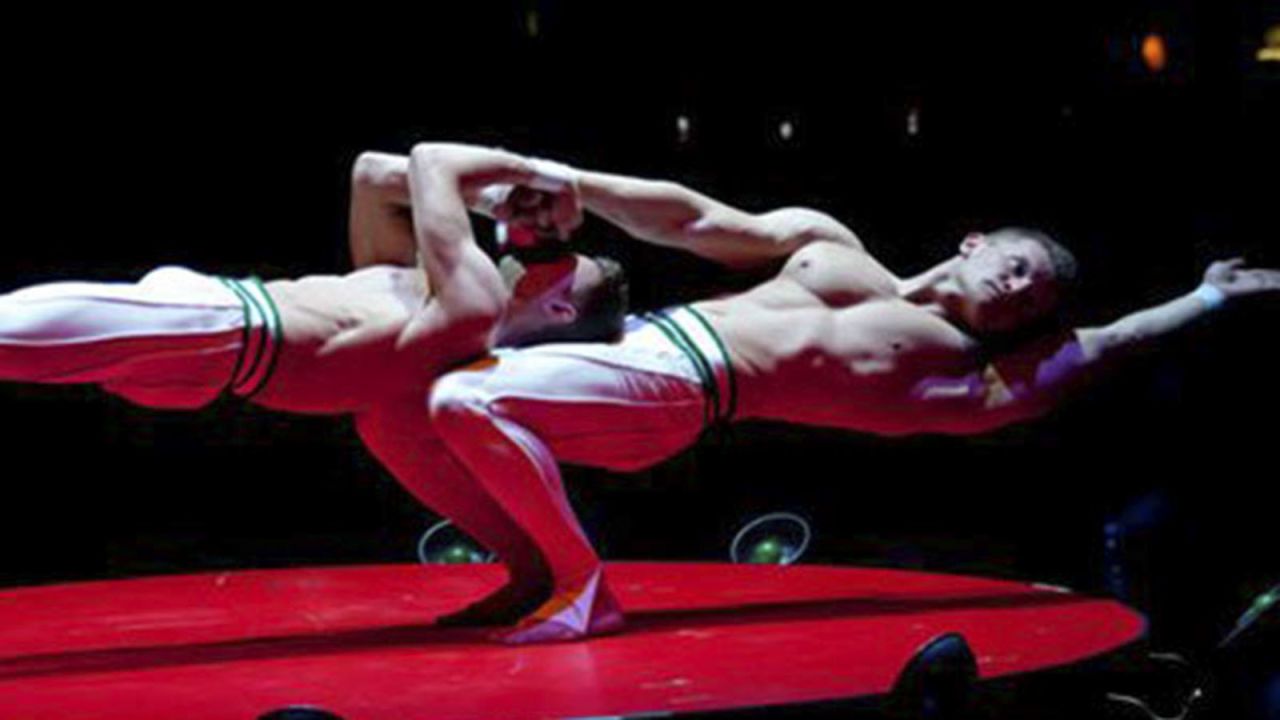 This 18-and-up show is part burlesque, part comedy, part variety show and like nothing else in Las Vegas.
Housed in front of Caesars Palace, Absinthe is the delusional dream of a guy who's dipped into a bottle of the legendary green drink.
It features The Gazillionaire and his sidekick, Penny, who emcee various acts that take to the small, centrally located stage.
Highlights of Absinthe include tightrope walkers who perform keg stands, a topless tap dancer in a giant balloon and strongmen with one-of-a-kind moves.
Visitors who sit at the end of a row may find themselves on stage.
Neon Museum Boneyard
A non-profit organization dedicated to preserving the history of Las Vegas has been collecting the city's discarded neon signs since 1996.
More than 100 signs are on display in the Neon Museum Boneyard including pieces from Aladdin, Caesars Palace and several motels, wedding chapels and other attractions.
Las Vegas for Thrill Seekers
If Las Vegas is meant to be a place for visitors to do things they would never do anywhere else, these places provide ultimate thrills.
Though some of these attractions are located from the Strip, they cater to travelers and some offer transportation to and from hotels on Las Vegas Boulevard.
Hope your travel partner is mentally stable.
Pro Gun Club
Spread over more than 65 hectares, Pro Gun Club has a sporting clays course, trap and skeet fields, rifle and pistol bays and an archery stand.
This is one of the only places in Nevada where people can legally fire everything from a German MP40 from World War II to the M2 50-calibre machine gun.
Shooting lessons are available.
Exotics Racing
Here speeding is encouraged.
Located at the Las Vegas Motor Speedway, the main Exotics Racing course is 1.2 miles long with 7 turns, and allows drivers to reach speeds topping out at 130 mph, depending on experience and car choice.
Among the car options are a Ferrari, Lamborghini and Porsche.
For those who prefer not to take the wheel, there's a ride-along option.
Vegas Indoor Skydiving
Though skydiving near Las Vegas is available, this simulated experience allows people to feel what it's like to free fall without an airplane or parachute.
Everyone takes a short training class before taking flight, and a mesh trampoline floor as well as padded foam walls offer additional levels of safety for those who fear taking the plunge.
Stratosphere Thrill Rides
The Stratosphere is the tallest freestanding observation tower in the United States at 1,149 feet.
At the top, there are four attractions for adrenaline junkies.
Big Shot shoots riders 30 feet into the air at 44 mph.
For those who have the guts to look around, the views are stellar from this height.
X-Scream is like a giant playground ride, sliding riders 25 feet over the edge of the resort so that they dangle perilously high above the ground.
Insanity is a spinning ride via mechanical arm extending almost 65 feet beyond the edge of the Stratosphere.
SkyJump, gives people the chance to freefall down a high-speed line from the edge of the resort 108 floors to the ground below.
Airline Captain for a Day
Not everyone is suited to be an airline pilot, but everyone is welcome to take control of a Boeing 737 full-motion flight simulator similar to those used by real pilots for training.
Because these are FAA simulators, they have the same feel and layout of real airplanes.
Those in the pilot's seat control throttles and bump down the runway until safely airborne, and then it's free flying from there on out.