Editor's Note: CNN Insider Guides are thoroughly checked for accuracy. Given the fluid nature of the travel industry, however, some listings may fall out of date before guides can be updated. The best practice is to confirm current information on official websites before making plans to visit any business or attraction.
Important things happen in Beijing. You can feel this everywhere in the city of nearly 20 million people and the capital of China.
There are the majestic imperial buildings, perfectly preserved in their gold and blood red, sharing the same sidewalk with Soviet masterpieces designed to intimidate.
In the years before and after the Beijing 2008 Olympics, modern wonders of glass and chrome have appeared. It all makes Beijing's cityscape a study in superlatives; the grand scale of the city planning a campaign for headlines.
And yet, there's a Beijing that's growing organically on a human scale, particularly within the narrow hutongs, tiny alleys that separate traditional courtyard homes. Unique restaurants, music venues and boutiques are opening in these fast-gentrifying neighborhoods. You're never short of options when planning what to do in Beijing.
Shanghai: Insiders share tips on China's city of the future
This adds up to a city of drama and juxtaposition. Visitors return home with pictures of epic monuments and cute alleyway cats resting with elderly people in faded Mao suits.
Here's where to start and what to do in Beijing:
Hotels
Luxury
Kerry Hotel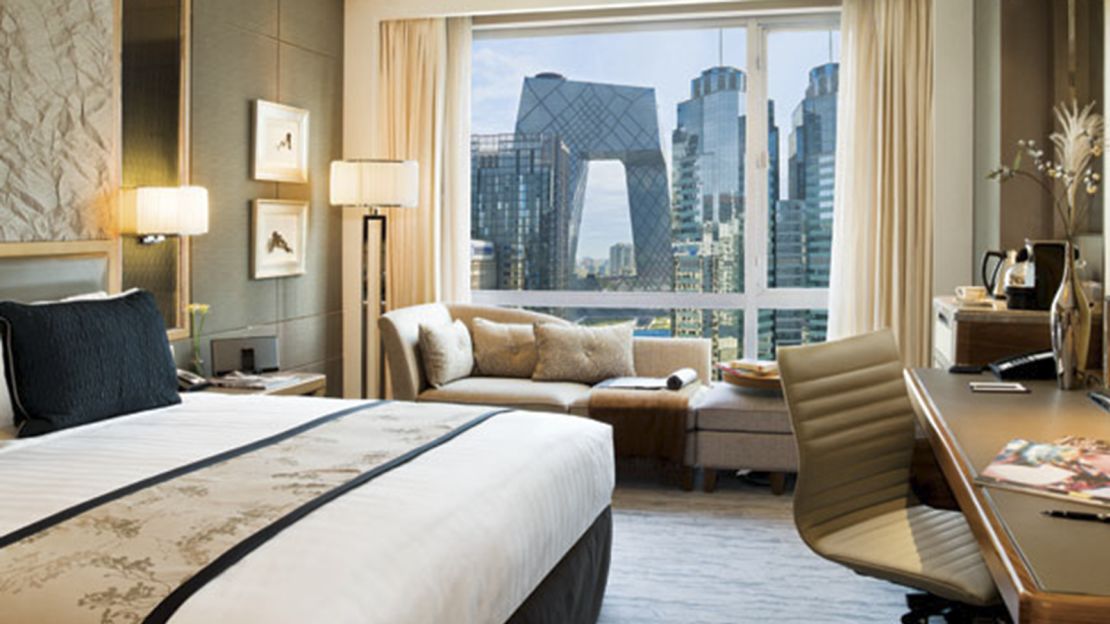 Did we mention the comp mini-bar? Few hotels capture the bustling energy of cosmopolitan Beijing like the Kerry Hotel.
Style and service runs through the veins of the downtown hotel. Bright, airy rooms are equipped with space age bathroom equipment.
The list of amenities feels like what you'd get at a luxury resort.
Guests get complimentary fitness classes at the gym, complete with running track and sports courts. Kids can romp on the slides and ball pit at the Adventure Zone playroom.
There's a deli, as well as a deluxe Peking duck restaurant. Every night, award-winning bar Centro is packed with Beijing's glitterati kicking back over fashionable cocktails and live jazz.
The Aman at Summer Palace
The Aman knows imperial luxury. The resort is a period Qing Dynasty structure of crisscrossing courtyards, halls and suites, unfolding symmetrically like a miniature Forbidden City.
Attached to the Summer Palace, where the Empress Dowager intended to retire, Aman is Beijing's most expensive hotel.
There's all the comforts "Aman junkies" take for granted: huge bathrooms, period furnishings, a packed program of tours and cultural events and fine dining at Naoki Restaurant, which serves Japanese kaiseki cuisine. Some distance from the city center, this one is designed for escape, not exploration.
The Opposite House
The Opposite House is the city's hippest address.
The work of Japanese architect Kengo Kuma, this 99-room boutique hotel shows off modern Beijing's commitment to design and style.
White rooms accented with natural materials have a breezy, yoga studio aesthetic. Even the bathtub is wooden.
Below ground, a stainless steel pool looks like something from Doctor Evil's lair, sans piranhas.
Mesh, the hotel's lounge, pulls in pretty people, while restaurant Jing Yaa Tang specializes in Peking duck.
Not just a place to stay, The Opposite House is also what to do in Beijing.
Langham Place Beijing Airport
The Langham Place Beijing Capital Airport turns the airport hotel on its head.
Although just a minute away from the international airport, this 372-roomer succeeds in being more than a place to pass out during a layover.
With contemporary Chinese art filling the hotel, Langham Place has a cheeky, creative atmosphere. Appropriate, considering the hotel is just 20 minutes' drive from Beijing's 798 Art District.
If you have only a couple hours to spare between flights, it's worth hopping aboard one of the Langham's pink shuttle buses to get to the hotel and try the excellent dim sum at Ming Court.
Mid-range
The Brickyard
On the outskirts of Mutianyu village, this eco-conscious boutique retreat rests in the shadow of Beijing's second most visited stretch of the Great Wall.
A former glazed-tile factory, it's gone through a full makeover.