Editor's Note: CNN Insider Guides are thoroughly checked for accuracy. Given the fluid nature of the travel industry, however, some listings may fall out of date before guides can be updated. The best practice is to confirm current information on official websites before making plans to visit any business or attraction.
You've seen "The Lord of the Rings" and you want to experience the majestic landscape of New Zealand. So what do you do? You arrive in Auckland and head out into the country, right? Wrong.
This cosmopolitan city of over 1.5 million is much more than a transit hub. Not only does it have stunning scenery of its own, it also has great dining and nightlife, as well as world-class museums that reflect New Zealand's bicultural heritage.
Auckland may be New Zealand's largest city, but with many visitors bypassing it for more "Middle Earth" type scenery it's still one of its best-kept secrets. That all ends here. Read on for the best of Auckland in the one guide to rule them all:
Hotels
Luxury
Hilton Auckland Hotel
It's hard to beat the Hilton for location. Top of the line luxury jutting 300 meters out to sea at the end of Princes Wharf, the views of the harbor are spectacular. Be aware that international cruise liners sometimes moor at the wharf beside the hotel – especially in summer – temporarily affecting views.
It's only a 10-minute walk to the central business district, but the immediate surroundings are worth checking out. Viaduct Harbour, packed with bars and restaurants, is a lovely place to while away an afternoon.
Mid-range
Rendezvous Grand Hotel
Rooms are modern and clean and the bathrooms are huge compared with standard hotels. A highlight of any stay is the hotel's excellent Katsura Japanese restaurant. On Fridays, the delicious and extensive seafood dishes provided at the executive buffet lunch is worth a long meal.
Budget
City Lodge
A great option for "flashpackers," city Lodge is the only five-star Qualmark-accredited backpackers stay in Auckland, giving you the chance to mix with travelers without having to rough it too much.
Rooms are quite small and plain, but each – ranging from single to quadruple – comes with its own bathroom, TV, small fridge, heater and tea and coffee facilities, enabling the kind of privacy that's commonplace in a hotel, but unusual in backpacker accommodations. There's also a spacious and well-equipped shared kitchen. Two blocks off Auckland's Queen Street, the location is handy to the city center.
Dining
The Grove
The Grove is fine dining in a relaxed, intimate atmosphere. You won't find any stuffy waiters wearing suits; the service is warm and attentive, but not in an overbearing way. Decor is modern, with New York-style loft windows overlooking Albert Street.
The wonderful tasting menu with wine pairing uses a great selection of seasonal local produce. It's easy to see why The Grove has earned the Auckland's Metro Restaurant of the Year Award two years in a row.
Coco's Cantina
Coco's Cantina is always bustling, and for good reason: the generous portions are a great value. The cuisine is rustic Italian with a dash of Mediterranean, but Coco's also cooks one of the best steaks in Auckland.
The interesting decor enhances the ambience with an eclectic mix of black and white floors, gingham tablecloths and vintage bric-a-brac. Coco's is located on Karangahape Road (or K Road, as it's known), one of central Auckland's most diverse thoroughfares. You can get a table outside if you enjoy people-watching.
Mezze Bar
Incorporating influences from the Middle East, Africa and Mediterranean, charming Mezze Bar offers great food and a casual vibe. Open throughout the day, it's the kind of place where you can relax and, before you know it, afternoon has become evening.
Established in 1992, the menu has barely changed – not that anyone is complaining. Food varies from tapas and mezze to full meals, with a good selection of local and European wine and beer. The cakes and slices (all made in-house) are consistently outstanding.
Tanuki's Cave
British food was once the standard in Kiwi cuisine and while fish-and-chips is still hugely popular, Asian and European restaurants have long since taken over the dining-out scene. Japanese restaurants are among the most common of the Asian options. Established in 1997, Tanuki's Cave is an old favorite, a longtime best of Auckland pick.
Walk down the dimly lit stairs and you'll find yourself in the "cave." There's a good selection of skewered yakitori and kushiage. The place takes its sake seriously, with more than 30 types to choose from. Don't like sake? The plum wine is sweet and delicious. Tanuki's Cave is consistently busy, so unless you get there early, expect to wait for a table, or simply eat at the bar.
Nightlife
1885 Britomart
While the Viaduct Harbour area was once the focal point of Auckland nightlife, the recently established Britomart Precinct is now the place to be. One of its best of Auckland bars is 1885 Britomart, due in part, no doubt, to its frequently promoted theme nights and excellent cocktails.
Next door, Britomart Country Club (owned by the same group) boasts New Zealand's largest garden bar. It's a good place for an early drink before late night dancing at 1885. In the downstairs 1885 Basement, VIPs tend to hang out and the odd international guest star is hosted. It offers a more laid-back scene, comfy couches and slightly older crowd.
1885 Britomart, 27 Galway St.; +64 9 551 3100
Fort Street Union
A couple of blocks from Britomart, this best of Auckland bar is another great place for precursory drinks or as a venue to watch rugby or whatever sport you're into (the friendly bar staff will change the channel for you). Beside a backpackers lodge and popular with the after-work crowd, the spacious FSU has a delicious bar menu and a party atmosphere after dark.
Libertine
Slightly removed from the central city hustle, this place has quickly established itself as a hot spot. As you enter, you find yourself in a bar with a rather glorious, but unexpected, tree centerpiece that pushes the expanse of the room.
Upstairs in the dining area there are long tables for shared dining, booths and smaller, intimate candlelit tables. Outdoors, the large west-facing deck is the best place in Auckland to have a drink on a sunny day.
The Cavalier Tavern
Distinctly British in feel, this pub is an Auckland institution and has been for more than 130 years. The historic, two-story villa is popular for long Sunday lunches.
The Cavalier's deck is great on a sunny day and offers panoramic views of the central business district and 328-meter Auckland Sky Tower. Serving the some of the best pub meals in town, the Cavalier carries a range of reasonably priced local beers on tap. The wine selection is more extensive than you'll find in pubs.
Shopping
Smith & Caughey's Department Store
Walking into Smith & Caughey's is like stepping back in time. Housed in a beautiful historic building, this old fashioned department store is the place to go for luxury items. The store has the best end-of-season sales, making the designer gear that much more accessible.
Smith & Caughey's three floors contain local and international men's and women's fashion, cosmetics, perfume, accessories, house wares and a fine foods section with many hard-to -find items. Good bets are the chocolates from Bennetts of Mangawhai, especially the feijoa (aka pineapple guava) chocolate. A second, smaller Smith & Caughey's can be found in Newmarket.
Newmarket
Auckland's main shopping district provides a range of budget and moderate chain stores, as well as a Westfield Shopping Mall on the main strip. Venture into the back streets and you'll discover best of New Zealand fashion designers.
Zambesi, Karen Walker, Kate Sylvester, Annah Stretton, moochi and Ruby all have boutiques here. You can take in a movie while in the area at the plush Rialto Cinemas Newmarket, Auckland's largest art house cinema.
Adding Sydney to your holiday? We've got insiders there, too
Attractions
Auckland War Memorial Museum
Perched atop the lush Auckland Domain, this is where you can see the largest collection of Māori taonga (treasures) in the country, and learn about New Zealand history from colonial times to the present day.
It's worth booking for the twice-daily Māori Cultural Performance, which includes traditional waiata (songs) and culminates in a demonstration of the haka, the war dance made internationally famous by the All Blacks rugby team.
Auckland Art Gallery Toi o Tāmaki
If you only go to one art gallery in New Zealand, this should be it. It's the city's largest art institution, housing more than 15,000 works by Māori and Pacific Island artists, as well as Pākeha (European New Zealanders) and international artists.
The collections range in date from 1376 to the present, and the gallery often holds events such as artist talks, children's events, workshops and performances. Aucklanders recently had to do without their center for art appreciation during a three-year redevelopment and extension project. It was worth it. The beautiful historic facade blends effortlessly with the museum's new modern extension.
Cornwall Park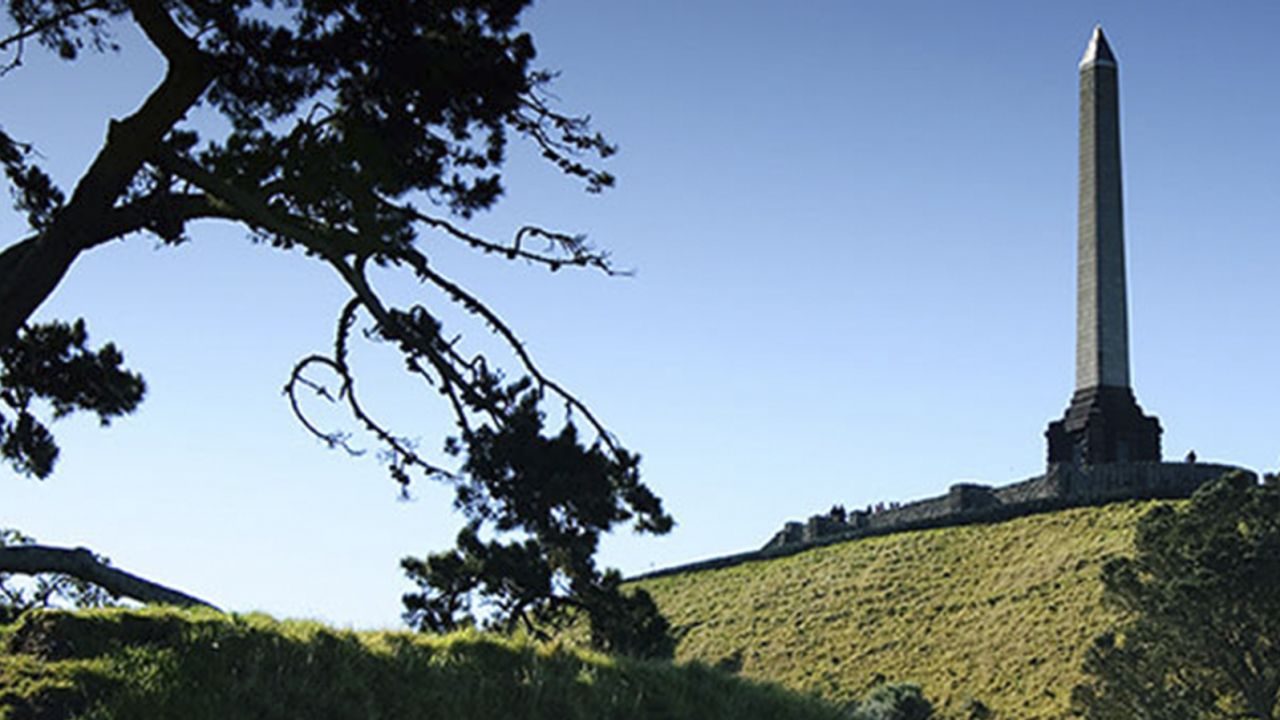 About eight kilometers south of the city center, the expansive Cornwall Park is where Aucklanders go to play sports, jog, have picnics or enjoy that most quintessential of Kiwi activities, the humble barbecue.
There are four gas and six wood-fired barbecues, with wood and gas provided free of charge. The landscaped park is centered on a volcanic cone, One Tree Hill, which is one of the largest Māori pā (fortifications) in New Zealand. At 182 meters above sea level, it offers panoramic views over Auckland and the nearby islands. With parts of the land still functioning as a farm, you'll find cows and sheep grazing on its grassy hills.
Karekare Beach
Not half as filled with tourists as neighboring Piha beach, Karekare is more secluded and just as beautiful. At the end of a long, narrow, winding road, you'll feel a world away from central Auckland. The only sign of life is the odd house built among the lush vegetation of the surrounding hills. Mysterious, wild, wet and windswept, this place is heavenly.
The surf at this west coast beach is usually pounding, and swimming at Karekare is great fun, but the currents along this coast can be deceptively strong. If you like hiking, there are several walks that start here. Also, just a short stroll up the road from the car park is the small, but very pretty, Karekare Falls.
Photos: Volcano-hopping in Auckland
Island hopping
Easily accessible by ferry from downtown Auckland, the many islands within Waitemata Harbour offer an experience quite different from the mainland.
Rangitoto Island
At a mere 600 years old, this historic reserve is Auckland's youngest volcano. There are 50 or so in the Auckland area, but no need to worry – they're all extinct.
Rangitoto is the island closest to the city, the ferry trip from downtown taking just 25 minutes. Alternatively, if you're feeling adventurous, you can kayak across. At Fergs Kayaks, guided return trips can be arranged.
You'd think volcanic rock would be an inhospitable environment for plant life, yet the island is alive with more than 200 species of native trees and flowering plants. There are no shops or running water and little shade, so go prepared. The rocky terrain makes for an uneven walking surface. Photo ops abound, and from Rangitoto's 259-meter summit there are beautiful views over central Auckland. Only day trips are permitted, but you'll find that walking the scenic walking tracks can be easily accomplished within a few hours.
Tiritiri Matangi Island
This island is a bit more off the beaten path, even for many Aucklanders. The big draw is the incredible native bird life.
Seventy-eight species have been observed on or near this bird sanctuary. The ferry trip from downtown takes about 75 minutes and once you arrive you can join a tour led by a volunteer guide for a bargain NZ$5.
They can give you the lowdown on the history of the island, help you distinguish between different bird songs and spot the many endangered native bird species, including the little spotted kiwi, the takahē, the kōkako, the stitchbird and the brown teal.
Waiheke Island
At 92 square kilometers, Waiheke is the largest island of the three listed here, and it's here that affluent Aucklanders retreat to their holiday homes over weekends and holidays. Despite the fact that property prices have skyrocketed in recent decades, Waiheke still remains true to its relaxed, friendly island feel.
This is a wine lover's paradise. Waiheke vineyards are internationally recognized for the quality of wine they produce. Mudbrick and Te Whau wineries stand out, with their stunning views, great food and superb wine.
You can explore the island in a number of ways: rent bikes and kayaks, take a walking tour, go diving, swimming, fishing or paddleboarding, or charter a yacht. It's an easy day trip at just 40 minutes from downtown Auckland, but there are plenty of reasons to stay a couple days, if not more, on Waiheke.