American food is immigrant food.
That's evident in the cookbook "A Place at the Table: New American Recipes from the Nation's Top Foreign-Born Chefs," which celebrates this essential truth about the country's cuisine.
Diners with wanderlust know that to taste the world's most varied flavors, it's now as easy as heading to a restaurant in any pocket of the US.
Scores of immigrant chefs in cities across the nation mix and match their cuisines of origin with local ingredients in dishes as rich, varied and ever-evolving as American heritage itself.
It's fusion but without all the fuss of being Fusion, with a capital F.
Culinary contributions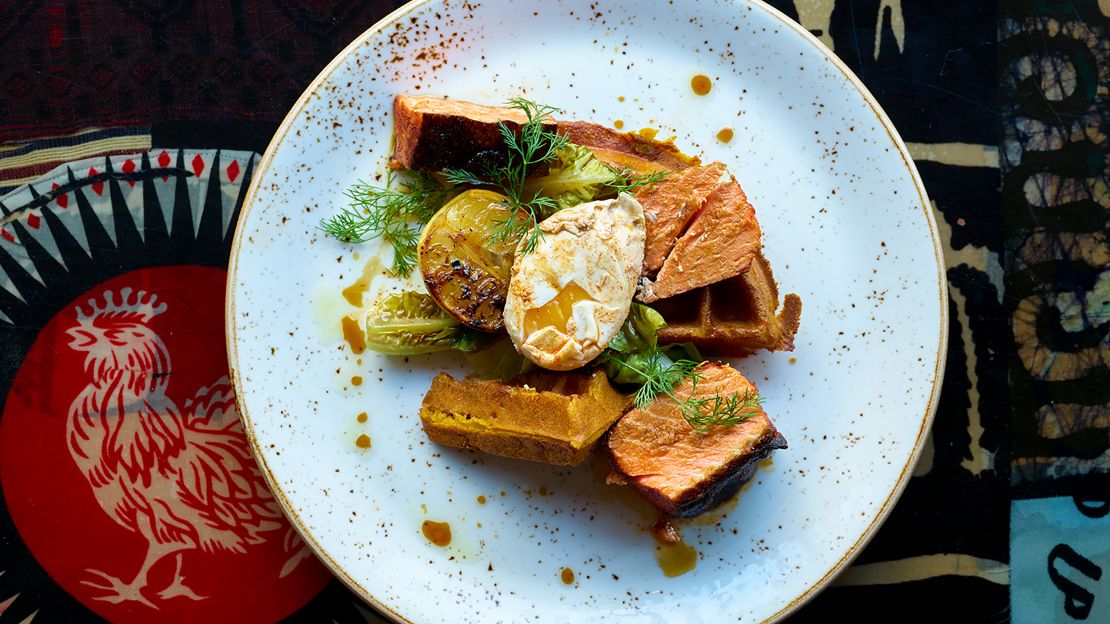 When the jury for the Vilcek Foundation, whose aim is to raise awareness and appreciation of immigrant contributions in America, set out to honor stars in the culinary arts last year, they knew the breadth of talent from which to pick would be great.
Marcus Samuelsson, owner of Harlem's Red Rooster and arguably the most recognizable ambassador for culinary immigrant opportunity in this country (as well as one of its staunchest advocates) took the top prize – a $100,000 cash award.
"Unless you're Native American, you're an immigrant," he tells CNN. "Our journeys are different, but we share big dreams. The key is to remember that. Eating each other's foods, listening to each other's music, hearing each other's stories, act as a constant reminder."
The Foundation's Creative Promise Awards, which come with a $50,000 purse, were handed out to the New York Times California food critic Tejal Rao and chefs Fabián von Hauske Valtierra and Nite Yun.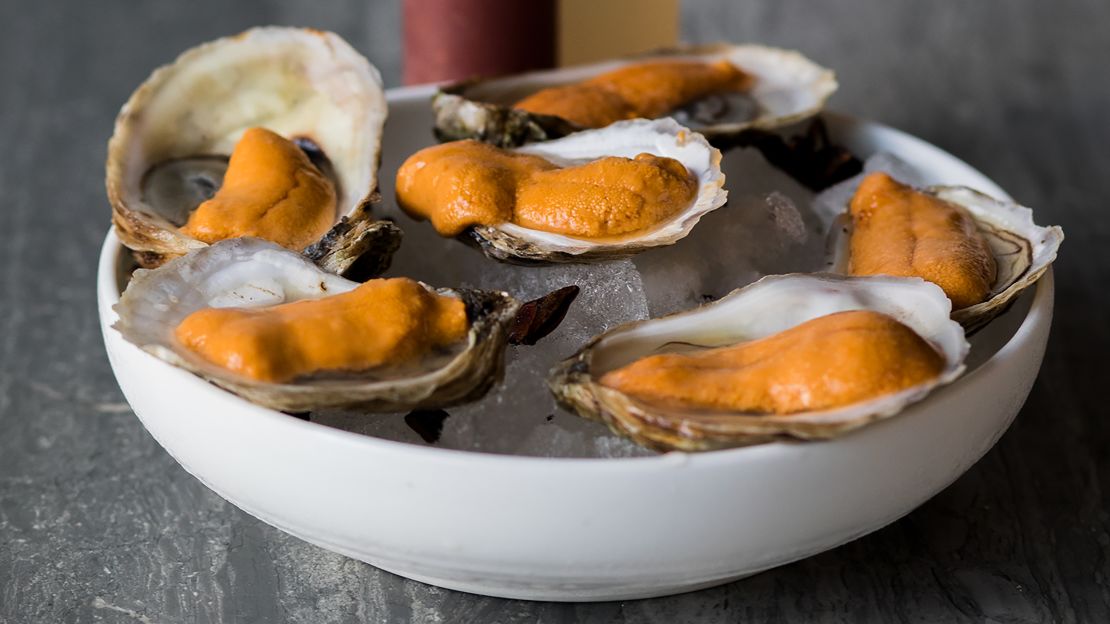 "We were overcome by the sheer number of candidates whose work and experiences so clearly reflected our foundation's values. 'A Place at the Table' is an opportunity to expand the conversation about immigrants' contributions with a wider audience," says Vilcek Foundation president, Rick Kinsel.
The cookbook features two recipes each from the 40 star chefs featured. Their stories, marked by achievement and uplift, are as varied as their dishes, as demonstrated by the feast-for-the-eyes pics.
"The food we make in America today is a reflection of ourselves," writes Spanish-born super chef and humanitarian José Andrés, the 2010 Vilcek Prize-winner (he launched World Central Kitchen with his Vilcek prize money), in the book's foreword. "…it is the creation of generations of immigrants representing waves of migration from all around the world.
"Today, sushi, kebabs and tacos are just as important to American cuisine as burgers, pizza, and meatloaf."
Forging American culinary identity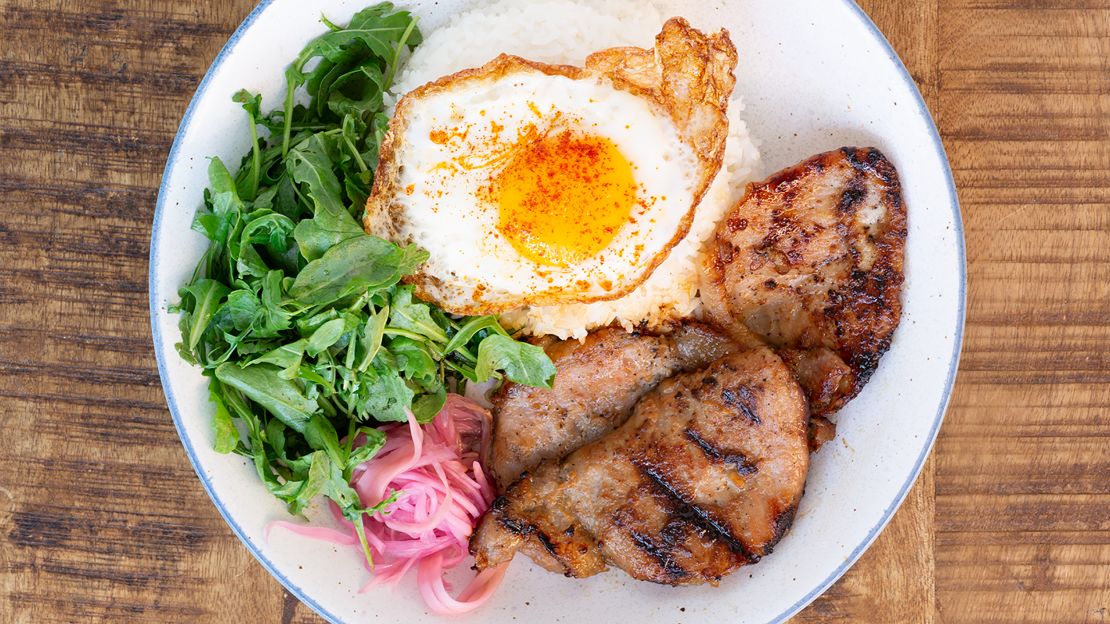 For Nite Yun, who was born in a refugee camp in Thailand after her parents escaped the Khmer Rouge genocide in Cambodia, honoring her heritage by reviving its food in the US seems close to a calling.
Her wildly popular Oakland restaurant Nyum Bai sprung from her passion to reshape the story of Cambodian people, this time marked not by violence and war, but by resilience and beauty.
"I have received letters from Khmers that Nyum Bai has inspired them to connect with their roots and to learn about their history," she says. "I think food is a beautiful way to communicate stories and also has to ability to bring people together."
It's not surprising then that her recipes like Fried Fish Fillets with Mango Salad and Coconut Milk-Marinated Pork with Rice stay true to Cambodian flavors and ingredients as much as the California growing season allows.
Finding flavor
For others, however, mixing it up is the key to their approach to food.
"I think America is the world's most awesome melting pot – and that encompasses my approach to food," says India-born, Nashville-based Maneet Chauhan. "My roots are in India while I continue to grow in America."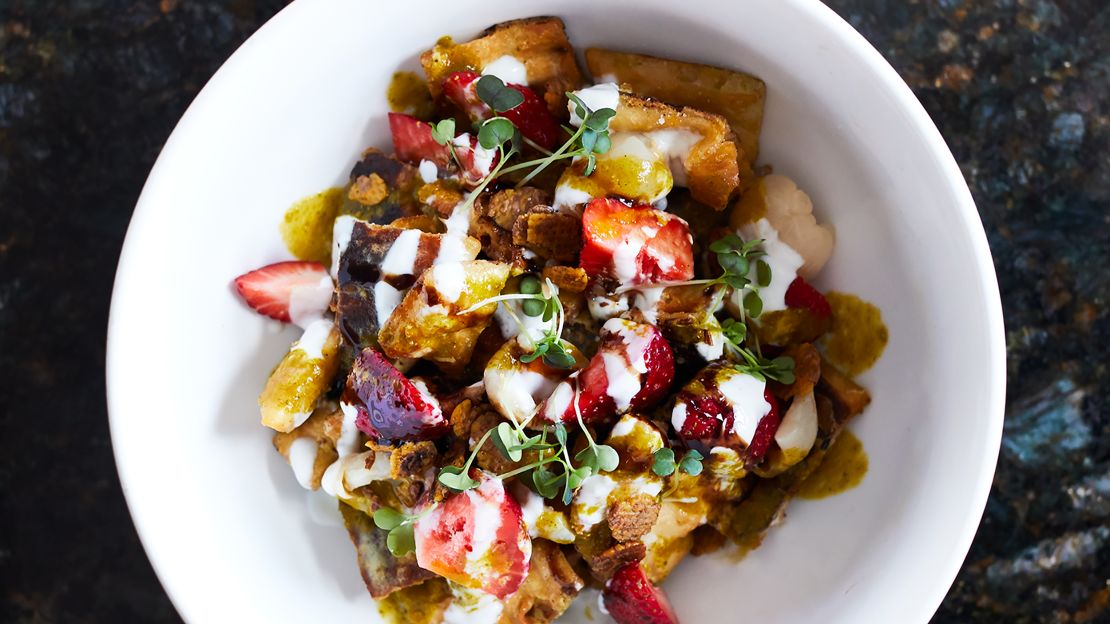 Her approach to nachos, invented themselves by a Mexican chef for an American clientele just south of the border, reflects that idea. From the start, the staple of football Sundays reminded Chauhan of the Indian snack chaat. For her Lamb Keema Papdi Nachos (recipe below), she combines textures and flavors for a fresh take.
Similarly, Taiwanese-American Erik Bruner-Yang, who helms several DC hotspots, flips the hush puppy – a food truly rooted in this country, tracing its origins to Native American tradition of cooking with ground corn – on its head by reimagining it with Japanese flavors.
"For Takoyaki Hush Puppies I was really excited about exploring regional staples from two varying countries and figuring out how we can could deliver two unique culinary experiences in the format of one dish. To someone that has never had Takoyaki before this would kind of rope them into trying it. Vice versa for someone that has never had a hush puppy but loves Takoyaki."
On the horizon
Asked what's next – or what they'd like to be next – to grab our appetite for heritage cuisine, answers vary.
Considering the current landscape, Samuelsson says "I would love to know more about Native American food and origin. I'm also interested in important local stories like how come there is a huge Somalian population in Minnesota or a large Indian community in Edison, New Jersey, which is so contradictory climate-wise. That is fascinating to me."
Chauhan would like the conversation around immigrant food to move beyond the traditionally broad stroke of "ethnic."
"When you say Indian food, you cannot define the type of food because every region in India has a distinct cuisine," she says. "I hope that more people start discussing the regionality of food – whether that be Indian, Thai, Vietnamese – and understanding the different types."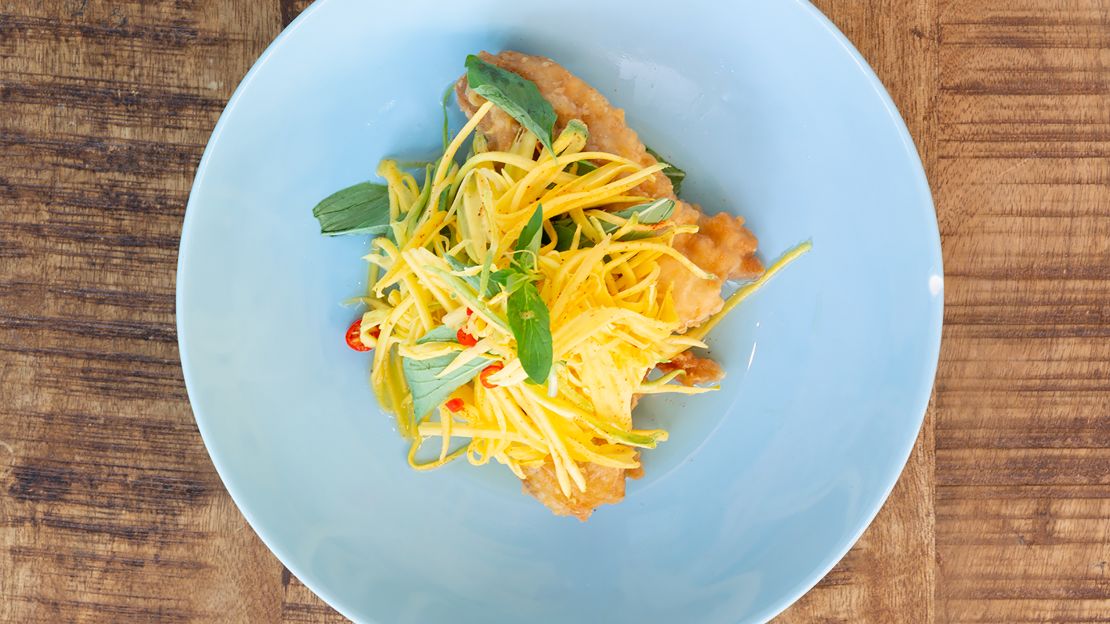 Bruner-Yang sees "A Place at the Table" as a way to map the ever-evolving American culinary experience: "It has an amazing range of chefs, simple to complicated dishes, and so many different journeys. I am rooting for more volumes so over the course of time it turns into an encyclopedia of the journey of what it means to be cooking food in America."
Despite the current political climate around immigration, the chefs all agree that the future holds plenty of promise, especially when food is used as a means to bring people together.
"I believe that if each and every conversation was had around a table of delicious food and drink, there would be no disagreements!" says Chauhan. "And I think that's what this entire book is about."
Recipe for Maneet Chauhan's Lamb Keema Papdi Nachos