Editor's Note: CNN Travel's series often carries sponsorship originating from the countries and regions we profile. However, CNN retains full editorial control over all of its reports. Read the policy.
Story highlights
Hong Kong's hand-carved mahjong tile carvers have dwindled in numbers
Ho Sau Mei is one of Hong Kong's last tile carvers
Mahjong is seeing renewed interest from younger players thanks to contemporary venues
"The setting sun's endlessly endearing, but the light of day is disappearing," says Ho Sau Mei, one of Hong Kong's last mahjong tile carvers.
The 59-year-old quotes a Chinese saying, to express a mix of sorrow and joy as she watches her industry fade.
In the 1960s, there were more than 20 mahjong tile carvers – and even an association dedicated to the industry.
Now, Ho estimates that she is among the four or five remaining tile-carving shops – the rest, she says, closed because of low sales.
The art was named an "intangible cultural heritage" by the Hong Kong government in 2014 – along with umbrella making, folk songs, kung fu and various street foods.
While the traditional craft may be winding down, the game itself – like a more complicated version of gin rummy played with tiles – seems to be alive and well, with contemporary new mahjong venues springing up throughout the city. (See below for the basic rules.)
"One good thing about mahjong is that it has a history," says Ho.
"Mahjong is the national essence."
Labor of love
Tucked away in Hung Hom – east of Tsim Sha Tsui on Hong Kong's Kowloon peninsula – Kam Fat Mahjong shop is hardly larger than a Post-It Note.
The walls are a clutter of newspaper clippings and family photos – there's a tiny old TV in the back corner and a glass showcase of mahjong sets.
"The shop contains my childhood memories – I grew up here," says Ho, who has been hand-carving mahjong tiles since she was 13 years old.
"My parent raised me to do this job, so I have a very strong connection with mahjong."
When her father retired she inherited the family shop, because none of her three siblings was interested in continuing the art.
"This industry is dying," she says. "Even before manufactured mahjong sets (became more common), not a lot of people were buying these hand carved tiles because they last a long time."
When you purchase a high-quality mahjong set, she says, you tend to keep it for at least 20 years – sometimes up to 50 years.
"If you need to support a family, it is impossible to survive (from this job)," says Ho. "I never did this for money. For me, I can do this for a living because my husband is also working."
Carved into memory
Despite the industry decline, Ho is as busy as ever – the waitlist for one of her hand-carved sets is at least one month.
In the past, they were made with wood, ivory and bamboo – but now they are made of hard plastic, which lay flat and store easily.
A four-person Hong Kong mahjong set comprises 144 pieces, including the four suits – bamboo, dots, characters, directional winds – and special tiles like flowers, seasons and dragons.
"Every step is carved into my memory, so it isn't difficult for me," says Ho. "But due to my back and eye problems, I am slower than before."
Ho spends four to five hours a day hunched over a small workspace, where she uses a heat lamp to soften the plastic rectangles so they can be etched.
"I actually retired for a few months last year, but my customers (and public interest) made me come back," says Ho.
"I think it is cruel to turn down the students (for interviews) and I want to promote this art to the others. That's why I came back."
Ho sharpens and mills every tool herself, from an iron ruler to a Macgyver-esque circle shaper.
Once each design is etched, she uses a brush to paint the grooves red, green or blue, wiping away the excess, so only the pattern remains.
She uses the heat lamp again, this time to dry the paint. With intense concentration, she then repeats the process with the next tile, and the next, and the next.
It takes Ho roughly four to five days to complete a traditional mahjong set, which she sells for roughly US$230.
A family affair
Thought to have originated in the 1800s, China's national game is one of the world's most-played with an estimated 350 million players in Asia alone.
Walking through the lanes of Hong Kong, the game is ubiquitous. Day or night, you'll hear the click-clack of mahjong tiles echoing from shops and homes.
"Every Sunday, I play mahjong with my siblings," says Ho. "It encourages communication. When people don't have enough communication with each other, mahjong can lighten the mood.
"Some people in the older generation will feel ill if they don't play for a week. They're like mahjong addicts!"
She says youngsters are more likely to play mahjong alone on their phones – or around an electric mahjong table – than with traditional tiles.
"My son is 30 years old and he plays on his electronic devices on the MTR (metro), where you don't need someone to play with," she says.
Elsewhere, contemporary restaurants offer upscale dim sum and cocktails to modernize the experience.
MORE: 17 beautiful reasons to visit Hong Kong in 2017
Where to play
The good news is, you don't need to be part of a Hong Kong family to get in on the action.
Dim Sum Library – a new restaurant in the Admiralty District's Pacific Place Mall, near Central – provides a contemporary atmosphere with cocktails and upscale dim sum.
At the back end of the restaurant, diners enter into a new-school mahjong parlor that's outfitted with Chinoiserie-style decor and, of course, square tables for groups of four.
"Every Hong Konger grows up with mahjong tiles stuck to their fingers," says David Yeo, founder of the Aqua Restaurant Group, behind Dim Sum Library.
"The game has been played in Hong Kong for hundreds of years and passed down from generation to generation, bringing people together over tea and snacks."
In addition to all-day access to the restaurant's mahjong tables, Yeo says the restaurant will soon introduce mahjong classes aimed at locals, English speakers, as well as young Hongkongers – anyone who is looking to learn.
"It's part of the DNA of this city – it's part of most family traditions," says Yeo. "I really wanted to keep this tradition alive."
Joy Luck Club 2.0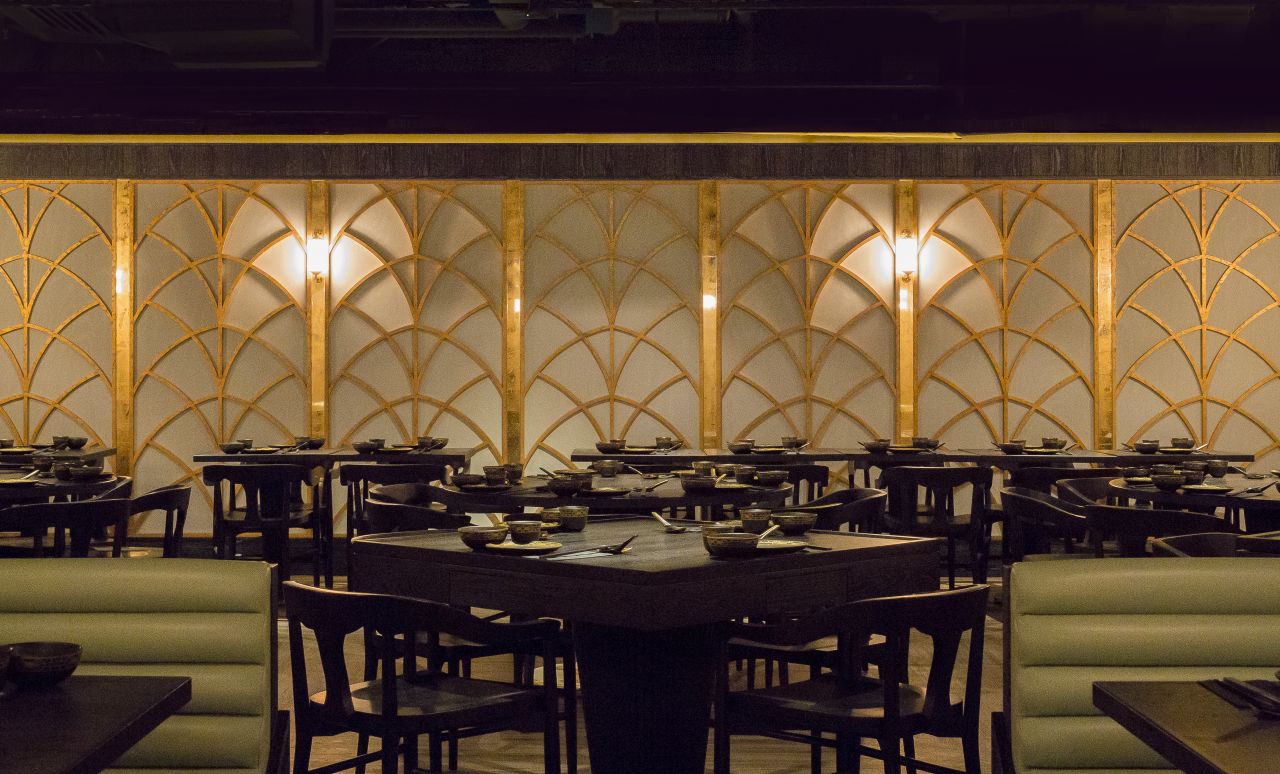 In some circles, mahjong is not just alive – but thriving.
A luxury fashion brand and marketing consultant, Caroline Roberts says she's played with limited-edition mahjong sets from the likes of Louis Vuitton and Shanghai Tang – the latter retails for over US$5,000.
"[Playing mahjong] is actually quite a chic habit," says Roberts, who hosts regular mahjong nights at the Dim Sum Library for her "Elite Joy Luck Club" – mainly for English speakers.
The game, she says, is popular among professionals who are looking for healthy outlets and fresh ways to exercise their brain.
Roberts started playing mahjong when she was about five years old – a favorite family pastime during weekends and holidays.
"I want to promote mahjong as an important part of the Chinese culture," says Roberts.
"Most expats may not have time to become fluent in Cantonese, but perhaps they can learn how to play mahjong while they are living in Hong Kong."
Mahjong basics
A more complicated version of gin rummy, mahjong sees a group of four players huddled around a table for hours at a time.
Players pick up and discard tiles to coordinate pairs, trios, and runs of a suit in sequence.
The rules vary across Asia, but in Hong Kong, each player starts with 13 tiles and the goal is to develop a 14-tile hand using every tile in a combination of pongs, eyes and runs.
Specialty tiles, such as flowers and dragons, make it more complicated, but beginners can disregard these tiles until they get the hang of the basics.
When a player has a winning hand, they shout "mahjong!" – or commonly "sik woo" (meaning "eat pudding") – to end the round and tally up points.
Translation by Gigi Yeung.