From Sweetfin Poke in Santa Monica to Sons of Thunder in New York, poke restaurants are all the rage across the continental United States.
But in Hawaii, where this chopped, raw fish dish originated, locals have been enjoying poke for decades.
Poke (pronounced POH-kay) is as much a staple in Hawaii as hamburgers are throughout the rest of the US mainland, found in supermarket delis and high-end restaurants, at family events and tailgate parties, and at potlucks and pau hana (after-work gatherings).
Its roots go back to the native Hawaiian preparation of chopped fish, seasoned with sea salt dried in the sun; limu (seaweed), giving it another layer of texture and flavor; and inamona (roasted and crushed kukui nut, or candlenut), lending an oily richness.
But it wasn't until the 1970s, when advanced fishing techniques made deep-sea fish like tuna more accessible, that the dish really gained popularity. That's when poke, a Hawaiian word that simply means to slice or cut crosswise into pieces, came to be associated with the dish we know now.
Today's poke has evolved with Hawaii's multicultural influences, a result of the Japanese, Chinese, Korean and Filipino plantation workers brought to the Hawaiian islands to work the sugar and pineapple fields in the 19th century.
The most popular poke these days is cubed, raw tuna tossed with soy sauce, sesame oil, raw onions, scallions and red chilies, but Hawaii's seafood counters offer plenty of variety.
Flavorings may include wasabi, spicy mayo, kimchi or oyster sauce, and the seafood ranges from salmon to clams to raw, chopped crab – shell and all.
Poke doesn't even have to be raw.
Legendary poke chef Sam Choy makes a fried poke, transforming yesterday's poke into today's fought-over leftovers. The dish stretches even beyond seafood these days, with tofu or vegetable poke right at home alongside ahi.
While poke is on the menu at white tablecloth restaurants around the state, locals favor the cramped hole-in-the-wall joints where you'll have to fight for a seat (if there are any). Best to take your poke to go and head to the nearest beach.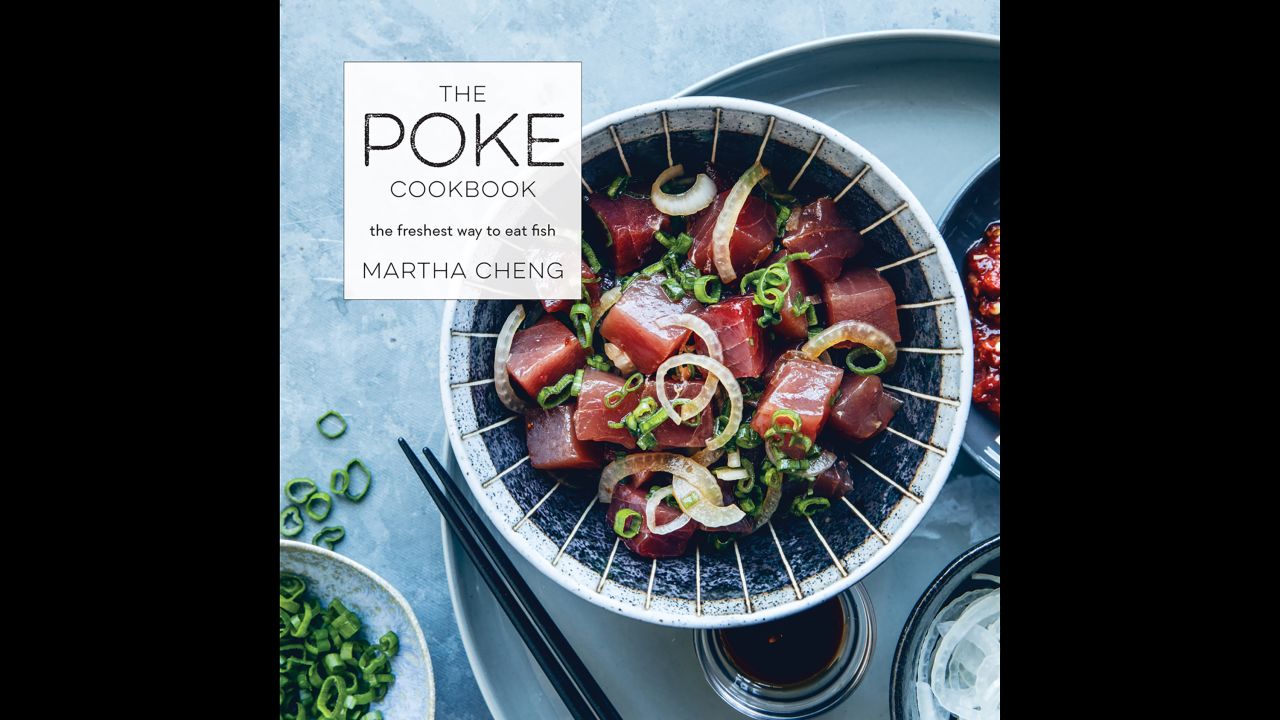 Over the past 11 years of living and working in Hawaii and writing a poke cookbook, I've tried dozens of places in the search for the perfect poke. Here are some of my favorites:
Ahi Assassins, Honolulu, Oahu
"Slayed. Weighed. Filleted. MADE in Hawaii," is Ahi Assassins' slogan, referring to its poke made with locally caught fresh tuna. (In an effort to keep costs down, many places use tuna—frozen and gassed with carbon monoxide to preserve its color—from Indonesia, the Philippines and other countries.)
Tucked in the top corner of a two-story office complex near the University of Hawaii, this takeout-only spot isn't easy to find. Look for the colorful fishing flags on the balcony.
It's worth the search. You'll find a half dozen varieties of impeccably fresh poke displayed in the refrigerated case, from one seasoned simply with inamona and chili to the Lunatic, a slightly sweet, garlicky hot sauce paired with cool fish.
Ahi Assassins, 2570 S. Beretania St., Honolulu (808) 439-4045
Ono Seafood, Honolulu, Oahu
A new, bright red paint job makes this tiny shop stuck to the side of an apartment building a lot easier to spot than it used to be. This is one of Honolulu's most popular spots for poke, and with good reason.
The fish is always fresh and on the fattier side, and the eight varieties of poke are tossed to order, which lets the fish shine. Try the popular shoyu ahi, slicked in sesame oil and a gingery soy sauce, or Hawaiian style, with coarse salt and crunchy limu (seaweed).
Ono Seafood, 747 Kapahulu Ave., Apt 4, Honolulu (808) 732-4806
Maguro Brothers, Honolulu, Oahu
"We know great tuna," says Junichiro Tsuchiya, one of the brothers of Maguro Brothers ("maguro" is Japanese for tuna). He used to work at Tokyo's Tsukiji Market as a fish buyer, picking out fresh fish every day.
At this little fish counter in a marketplace in the heart of Honolulu's Chinatown or at its brand-new Waikiki location, you'll see Tsuchiya or his brother, Ryojiro, breaking down ruby red tuna into cubes and meticulously mixing poke to order. Try the novel ume (pickled plum) and shiso (an herb that tastes like basil and mint) poke, a bright pairing of salty and tangy.
Maguro Brothers, 1039 Kekaulike Street #113, Honolulu, (808) 259-7100 and 421 Lewers Street, Honolulu, (808) 230-3470
Ishihara Market, Waimea, Kauai
This family-owned market has been around since 1934 and is a favorite on the west side for its bentos, lunch specials, and poke – over two dozen varieties pre-mixed and sold by the pound.
In addition to the ever-popular ahi shoyu poke, try the spicy lobster poke, kimchee clams, shell and all; a buttery hamachi poke; and wasabi tako, made with raw octopus.
Ishihara Market, 9894 Kaumualii Hwy, Waimea (808) 338-1751
Tin Roof, Kahului, Maui
Top Chef contestant Sheldon Simeon opened Tin Roof, sandwiched between a gallery and payday loan business, serving a short menu that reads like a "best of" list of Hawaii's favorite comfort food.
Among the items: a poke bowl, where the fish depends on what's available that day and the preparation based on what Simeon feels like at the moment.
Most often, it's the spicy ahi, with a house-made mayo, masago (tiny, crunchy capelin roe) and a furikake crumble, but you might also find salmon poke seasoned with oyster sauce or cooked tako (octopus) mixed with kimchi.
Tin Roof, 360 Papa Place Suite Y, Kahului, (808) 868-0753
Suisan Fish Market, Hilo, Hawaii (Big Island)
In 1907, a group of immigrant Japanese fishermen and peddlers pooled their money together to start a fish auction and market so they'd have a central place to sell their fish.
More than a century later, Suisan, located on a little peninsula jutting into Hilo Bay, is still one of the main spots on the Big Island where fishermen sell their catch, and the result is sparkling fresh poke next door.
Unique to Suisan is the Kohala mix poke, like a treasure chest of Hawaii's sea, with uhu (parrotfish, the bright fish you see when snorkeling), he'e (octopus) and opihi (limpet).
If you get here early, between 4 a.m and 11 a.m., you might see fishermen unloading their catch, a rare opportunity to glimpse whole ahi, with their silvery torpedo-like bodies.
Suisan Fish Market, 93 Lihiwai St, Hilo (808) 935-9349
Do-it-yourself poke
Can't make it to Hawaii? Poke is incredibly easy to prepare, even if you can't find ahi. Use any seafood that's available, such as salmon. If you're wary about raw seafood, substitute cooked shrimp.
Here's my recipe for shoyu poke, the classic and most popular variety in Hawaii.
Shoyu Ahi Poke
Serves 4
1 pound sushi-grade tuna, cut into ¾-inch pieces
½ cup thinly sliced yellow onion
½ cup thinly sliced green onions (green parts only)
2 tablespoons soy sauce, plus more to taste
1 teaspoon sesame oil
½ teaspoon sambal oelek (sambal, a chili paste, can be substituted with chili flakes or sriracha)
1. In a medium bowl, combine the tuna, yellow onions, green onions, soy sauce, sesame oil, and sambal. Fold gently until evenly distributed. Taste and adjust with more soy sauce as desired.
2. Serve immediately, or cover tightly and refrigerate for up to a day. If you let the poke marinate, taste it again right before serving; you may want to add another splash of soy sauce.
Recipe reprinted from The Poke Cookbook. Copyright © 2017 by Martha Cheng. Published by ClarksonPotter/Publishers, an imprint of Penguin Random House.
Martha Cheng, the author of The Poke Cookbook, is a Honolulu-based food writer, contributing to publications such as The Wall Street Journal, Eater, and Frommer's. She was the food editor at Honolulu Magazine for nearly four years, and before that worked in kitchens, food trucks and bakeries in Hawaii and Northern California. Her work can be found at marthacheng.com.