The hum of the letterpress presses provides a blanket of white noise as the printers and designers at Hatch Show Print, the 138-year-old print shop in downtown Nashville, bustle atop the hardwood floors.
"We're still doing what we did 138 years ago," said shop manager Celene Aubry. "Hatch is a living museum."
Today Hatch continues putting its solid imprint on Nashville and entertainment history, blending the time-honored letterpress tradition with contemporary cool.
Best known for its exhaustive resume of concert posters, Hatch rose in reputation as the visually creative and promotional counterpart for shows featuring an array of iconic acts. Think Loretta Lynn to Led Zeppelin, Elvis Presley to Elvis Costello and Bessie Smith to Moby.
Aubry describes letterpress in layman's terms as a relief process. Hatch employees use the letterpress to roll ink on hand-set wood and metal type, and hand-carved imagery. The pressure of the press then transfers the ink from the blocks of type and imagery to the paper, one color at a time, one piece of paper at a time.
According to Aubry, more than 100,000 visitors experience Hatch Show Print annually. Tourists, some trekking across the globe from Australia and Asia, stop by for a taste of artistic Americana. Hatch invites visitors inside to witness the ink-fed heart of its operation by taking an interactive tour or workshop.
A place in Music City history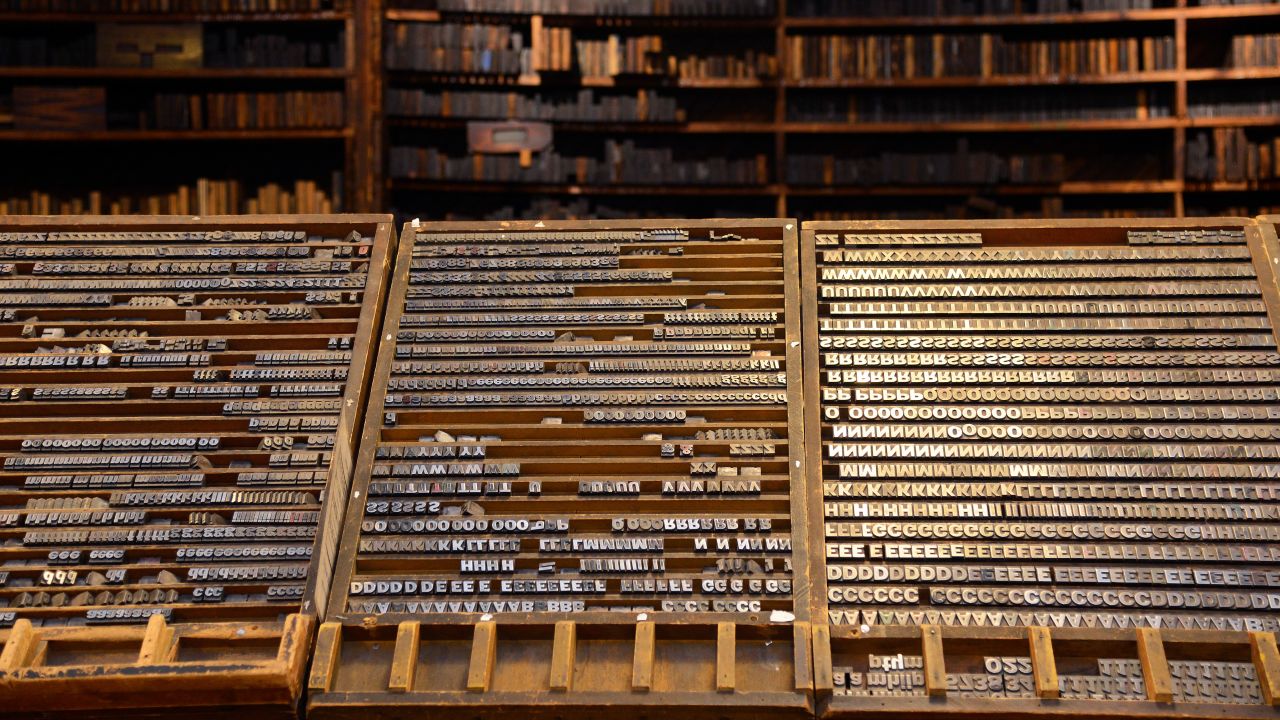 Hatch Show Print is just across the hallway from the Country Music Hall of Fame, and all the shop's action can be seen through a stretch of 80 feet of floor-to-ceiling glass.
At this moment, passersby gaze as posters proclaiming a show featuring classic rockers Steve Miller Band and country stalwart Marty Stuart rhythmically roll off of the presses. The event will happen days later at the legendary Ryman Auditorium. And like the Ryman, Hatch holds its own hallowed place in Music City history.
The shop's doors originally swung open in 1879, when brothers Charles and Herbert Hatch, sons of a Wisconsin-bred printmaker, hit the ground running by cutting, designing and printing large-format prints and small handbills.
The first job promoted a Nashville appearance by the Rev. Henry Ward Beecher, brother of abolitionist and author Harriet Beecher Stowe. Some of the same type used on those handbills can be found at Hatch today.
The Hatch brothers began plastering the world of live entertainment with their billboard-size print jobs. Circuses, tent revivals, minstrel shows, magicians and more could credit Hatch Show Print for helping pack venues. And corporations shilling everything from gasoline to overalls often called on Hatch for mammoth adverts.
'One-stop shopping'
Aubry said Hatch's golden age began in the mid-1920s when Charles' son Will took the reigns. He's the one Aubry credits for giving the shop its visual identity. Will Hatch hand carved lettering and imagery, and had help from a team of designers years before the term existed.
"It was one-stop shopping," Aubry said. "Your designer was your printer, your printer was your designer."
In 1925, Hatch Show Print moved to Fourth Avenue just behind the Ryman Auditorium, which played host to the Grand Ole Opry.
Not only did Hatch provide show posters for the Ryman, but Aubry said everyone who appeared on the Opry – Bill Monroe, Minnie Pearl, Flatt and Scruggs, Hank Williams and countless others – also ordered their tour posters from the shop.
"Literally, the artist or their staff could walk across the street, place or pick up orders and take the posters out on the road with them," said Aubry.
Times and technology began changing, and so did Hatch's approach.
After Will's death in 1952, competition from the quicker process of offset printing found Hatch using smaller orders from local businesses to enhance income. Simultaneously, Hatch hung on to its time-honored country music connections. Its rock and R&B clients began growing, too.
After weaving her way past the presses toward the shop's expansive storage shelves, Aubry instinctively reaches for a couple of examples.
She pulls a photo plate, a negative photographic image that can be inked and pressed onto paper, of Smokey Robinson and the Miracles from the mid-1960s. Nearby sits a photo plate of a young version of Led Zeppelin used to promote the group's 1970 Nashville gig.
New digs
After being owned by a member of the Hatch family throughout its first 100 years in business, the shop went through a series of private owners.
Among the owners was Gaylord Entertainment, which donated Hatch to the Country Music Hall of Fame and Museum in 1992. That same year, the shop moved to lower Broadway.
Since 2013, the Hatch staff has been slinging ink in its current digs. It's divided into four spaces. The sprawling print shop has a classroom and retail store attached, and its fine art gallery resides down the hall.
The shop itself, Aubry said, directly resembles the layout of Will Hatch's old shop behind the Ryman.
"If any of the Hatch family came into the shop today, it would look as familiar to them as if they had just shut their eyes for a little catnap," Aubry said. "They'd be able to get right back to work."
Although today's clients also include commemorative posters for corporate conferences and conventions, as well as package, magazine and logo design, most of Hatch's current work consists of those enduring music event posters.
Approximately 500 to 600 poster projects come out of Hatch each year, and nearly half are commissioned by the Ryman Auditorium. The Ryman posters, like the Steve Miller Band and Marty Stuart project, are commemorative pieces sold at the merchandise booths at respective shows.
Other clients include the artists themselves. Last summer found Aubry and staff taking care of an order placed by rock band Goo Goo Dolls. Hatch designed and printed 48 unique concert posters for the band's 30th anniversary tour.
Tactile appeal
Hatch has eight full-time designers on staff and offers six internship sessions each year. At any given time, Hatch can have as many as 12 people designing the posters.
Staff designers also have the ability to carve additional imagery, while also utilizing the lettering type and imagery from the shop's vast archive.
Tours of Hatch Show Print drop three times daily and give guests a front-row seat to this type of work. Eyes often widen as visitors stand next to the machinery and watch the prints come off the press in full color.
A guide shares the history of the shop and Nashville itself, and talks about the letterpress printing process before sending the group into the Hatch classroom workshop. This print shop within a print shop gives them the opportunity to operate a letterpress press and take the commemorative print with them.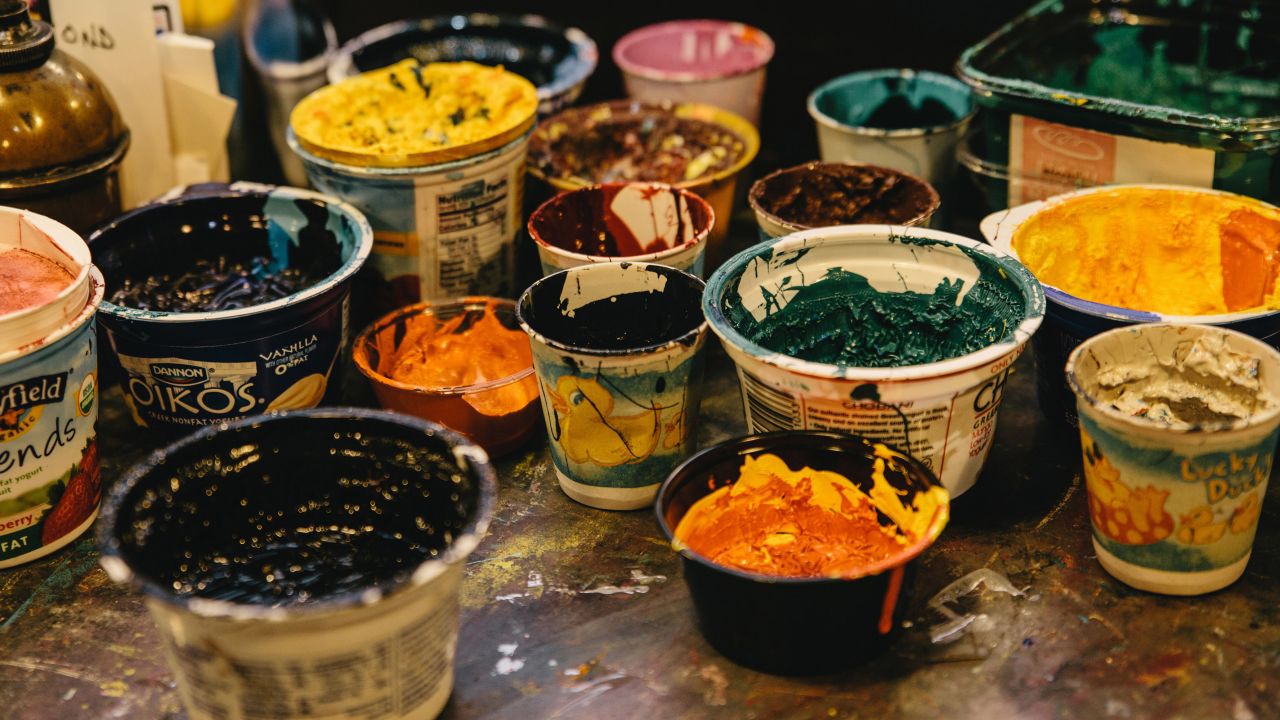 Its free family programming, typically taking place the first Sunday of each month, allows guests a little deeper dive into letterpress art. After learning about the craft, attendees create their own artwork with carved wood, linoleum and metal block images straight out of the Hatch archive.
Although the events remain gratis, each guest must have a pass. The staff distributes the passes 30 minutes before each session. Hatch offers three 45-minute sessions on each family day at noon, 1 and 2 p.m.
Fine art lovers often gravitate toward Hatch Show Print's Haley Gallery. Hanging from the gallery walls, you'll find pieces featuring restrikes from vintage Hatch woodblocks done in a contemporary style by Hatch master printer and archivist Jim Sherraden, and guest artists.
If you ask Aubry, rediscovery continues playing a big part of the Hatch Show Print appeal, and it's what keeps those presses humming.
While the public can't get enough of digital technology, the real-world, touchy-feely experience still has an audience.
"We're benefiting from the pendulum swing back," Aubry said. "With a tactile thing like a poster, a lot of times you can still smell the ink, and you can look at each one and see the variations in the print process. It touches the senses."
Hatch Show Print, 224 Fifth Ave. S., Nashville. 615-577-7710, hatchshowprint.com. Tours: 12:30 p.m., 2 p.m. and 3:30 p.m. $12-18.
Award-winning entertainment journalist Jon Waterhouse, who enjoys traveling to exotic locales, theme parks and all points in between, has lent his writing talents to Esquire, MTV, Star Wars.com, Elvis Presley Enterprises, Bonnaroo Music and Arts Festival and more.