Story highlights
Greek financial crisis has inspired innovation in country's tourism industry
Tina Kyriakis, the founder of Alternative Athens, offers tours of the city's best graffiti
Antonis Mallis left a lucrative job to start a travel agency promoting his home island of Milos
Bagpipes aren't a sound one readily associates with Greece.
Yet along with the menacingly slow beat of a drum, they're the soundtrack of one of the country's more unusual historic tours.
A small group, illuminated by gas lanterns, is standing at the foot of a medieval moat at the entrance to one of Europe's best-preserved medieval cities and a UNESCO World Heritage site – the Old Town in Rhodes.
A guide dressed as one of the Knights of Saint John is leading the tour, dredging up some of the island's more sinister history, including how Sultan Suleiman the Great used fallen bodies from his own army to cross the moat during the 1522 Siege of Rhodes.
Experiencing the 'new' Greece
Perhaps even more surreal than this somewhat kitsch historical re-enactment is the fact that it was conceived by one of the island's most exclusive resorts: Lindian Village (Rhodes; +30 22440 35900; rooms from $213; Medieval Mystery Tour $203 per person).
This year, the property launched a series of unique offerings under the heading "Experience Greece."
Other excursions include a fishing expedition on a caique (a traditional wooden fishing boat), beauty treatments performed with natural Greek products (yogurt, honey and lemon) and wine tastings from small vineyards in the surrounding Dodecanese islands.
Mariza Sviriadis, the hotel's managing director, says the idea came to her during the six-year economic crisis that brought much of the country to its knees.
"The whole of Greece, it was like a small war," she tells CNN.
While many properties on the island reacted by pushing out all-inclusive packages – essentially keeping tourists indoors and away from local businesses in dire need of cash – Sviriadis decided to take the opposite approach.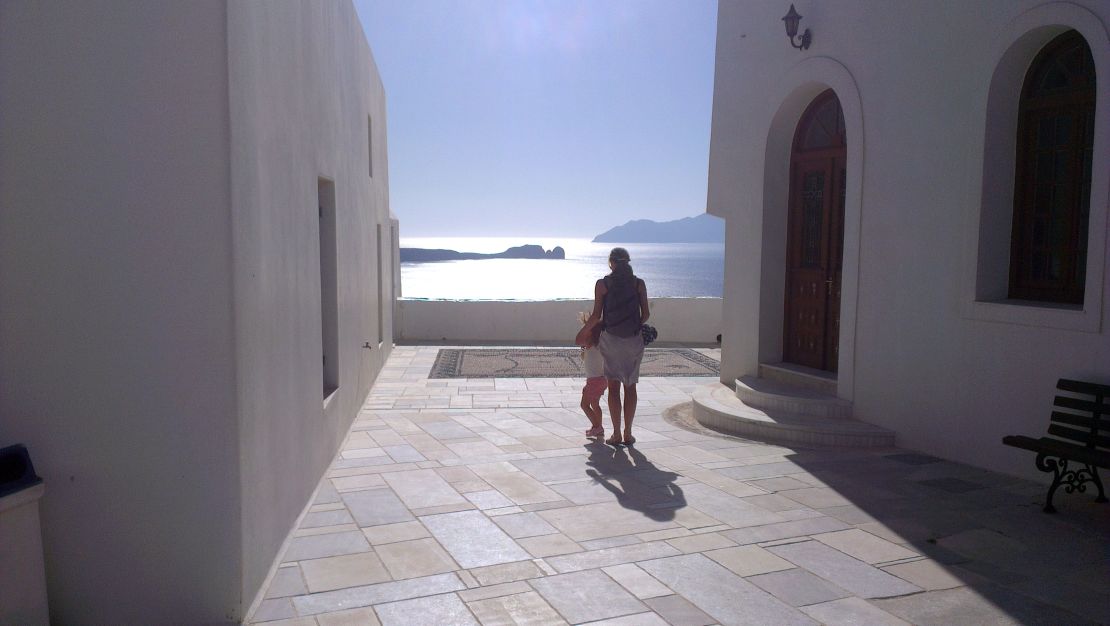 She launched "Experience Greece" to get guests out of the hotel, and to promote sites that, though deserving, had remained under the radar for far too long.
"I wanted to show that there was more to Greece than that, and more to Greece than feta cheese," she says.
"The crisis forced us to change the way we were thinking, and to get creative. Before, we could be a bit arrogant. Now, we have to be the best."
Nothing to lose
Sviriadis isn't alone.
Throughout Greece, the recession is changing tourist offerings, giving them a new slant.
"The crisis is the best thing that happened to me," says Tina Kyriakis, founder of Alternative Athens (+30 6948 405 242; tours from $60 per person).
Kyriakis worked in marketing for a multinational corporation before she was laid off in 2010.
Two years later, she launched her own tourism company.
Like Sviriadis, she noticed that tour offerings in Athens had been stuck in a rut.
"I looked around at what existed in Athens in terms of tourism and it was all very standard, very stereotypical, all 'ancient Athens'," she says.
"There is so much more to Athens than just the ancient part.
"It's a very complicated city and you have to get under its skin to understand it and appreciate it. So that was the concept."
In addition to its quirky walking tours (among the most popular are a graffiti tour and a guided walk through the "enchanted forests" outside the city), the company pairs visitors with Athenian gourmets, who host four-course supper clubs in their apartments.