The earthquake that struck Turkey and Syria on Monday has badly damaged Gaziantep Castle, a historic site and tourist attraction in southeastern Turkey.
The castle collapsed during the 7.8 magnitude earthquake that struck in the early hours of February 6.
"Some of the bastions in the east, south and southeast parts of the historical Gaziantep Castle in the central Şahinbey district were destroyed by the earthquake, the debris was scattered on the road," Turkish state-run news agency Anadolu reported.
"The iron railings around the castle were scattered on the surrounding sidewalks. The retaining wall next to the castle also collapsed. In some bastions, large cracks were observed," the report said.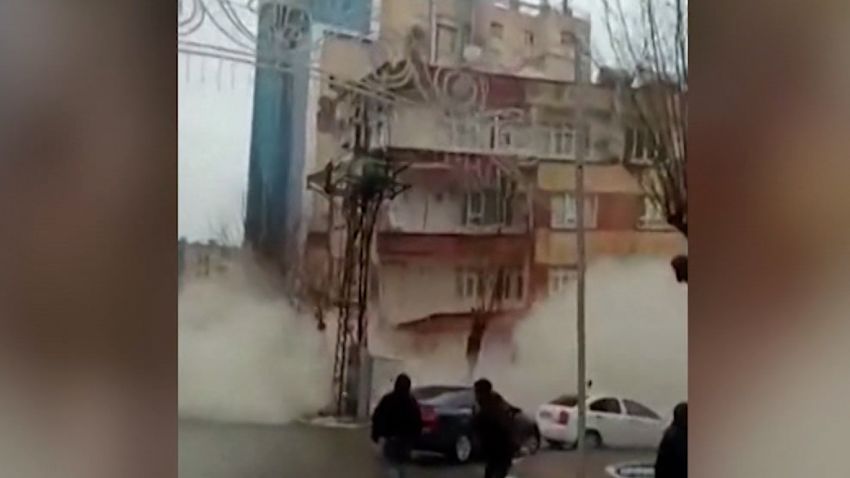 Dramatic video captures moment building collapses in Turkey
The dome and eastern wall of the historical Şirvani Mosque, which is located next to the castle and is said to have been built in the 17th century, also partially collapsed, it added.
According to archaeological excavations, the castle was first built as a watchtower in the Roman period in the second and third centuries C.E. and expanded over time.
It took its current form during the reign of Byzantine Emperor Justinian (527-565 C.E.), according to Turkish Museums, the official site of museums and archaeological sites in the country.
Most recently, it served as the Gaziantep Defense and Heroism Panoramic Museum.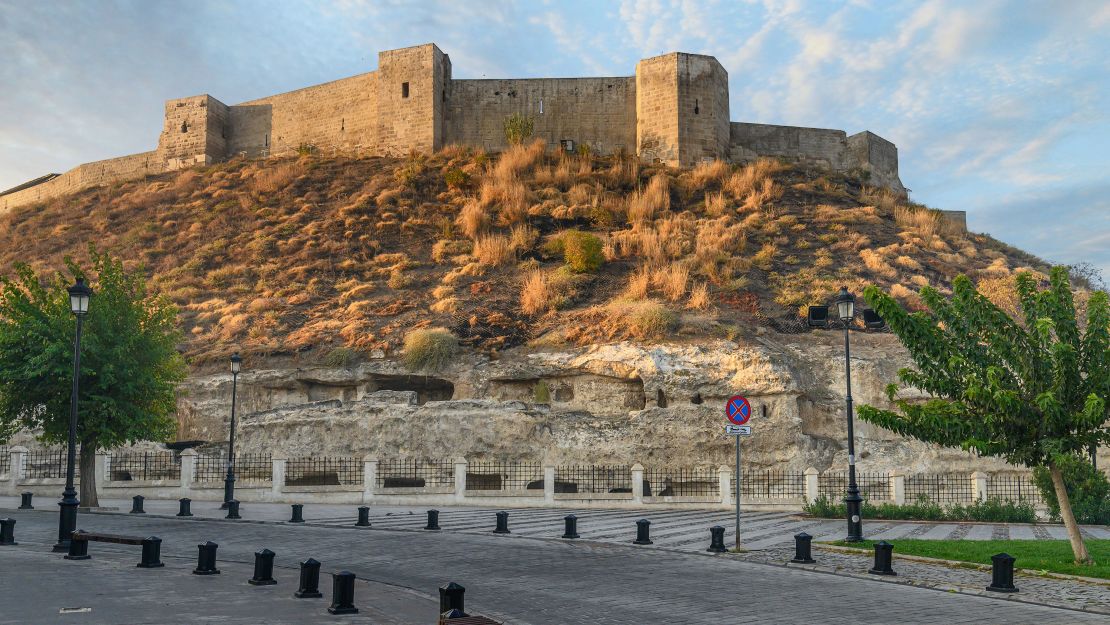 So far, there have been more than 18 recorded aftershocks measuring 4 or higher on the Richter scale since the initial tremor, one of the strongest to hit Turkey in a century.
More than 600 people have been killed throughout the affected areas of Turkey and Syria.
According to Turkey's Vice President Fuat Oktay, some 1,700 buildings were damaged across 10 Turkish cities.
Top: A view of damaged Gaziantep Castle in Turkey on February 6, 2023. (Mehmet Akif Parlak/Anadolu Agency via Getty Images)
CNN's Yusuf Gezer contributed to this report.