Story highlights
Four Seasons' branded jet will begin around-the-world tours in 2015
The 24-day, nine-destination global journey costs $119,000 per person
Statistics show global travel market poised for growth in 2014
Four Seasons Hotels & Resorts is entering the aviation game.
Sort of.
The Toronto-based luxury accommodation brand has leased its very own Boeing 757, to fly guests on global tours starting February 2015.
Renderings of the black airplane – dubbed the "Four Seasons Jet" – show the brand's leaf logo on the tail, while execs say the interiors of the retrofitted plane will be customized by the company's design team.
Flatbed seats and in-flight Wi-Fi are a given.
"[It's] a natural extension of what we've been doing in our hotels for more than 50 years," said Susan Helstab, executive vice president of marketing, in a statement.
The Boeing 757 is a twin-engine short-to-medium-range jetliner that can fly both long- and short-range routes.
On November 28, 2005, Boeing wrapped up the 23-year run of the single aisle 757 passenger airplane but says more than 1,030 of its 1,050 757s are still in service.
Commercial airlines usually fit out these planes with at least 200 seats, but the Four Seasons Jet will have 52 in a 2-2 configuration.
MORE: The world's 33 hottest new hotels are …
Around the world in 24 days
Four Seasons says it's already accepting reservations for trips in February, April and August.
First up is "Around the World," a 24-day, nine-destination trip that starts in Los Angeles and ends in London.
The price is $119,000 per person and stops include Hawaii, Bora Bora, Sydney, Bali, northern Thailand, Mumbai and Istanbul.
A shorter tour, called "Backstage with the Arts," is a 16-day European trip in April through Paris, Lisbon, Milan, Istanbul, St. Petersburg and Prague.
Each journey includes air travel and ground transportation, planned excursions, all meals, some drinks and accommodations – only in Four Seasons properties, of course.
In-flight staff will include a concierge to coordinate with local Four Seasons concierges in each destination.
MORE: Africa's most luxurious safaris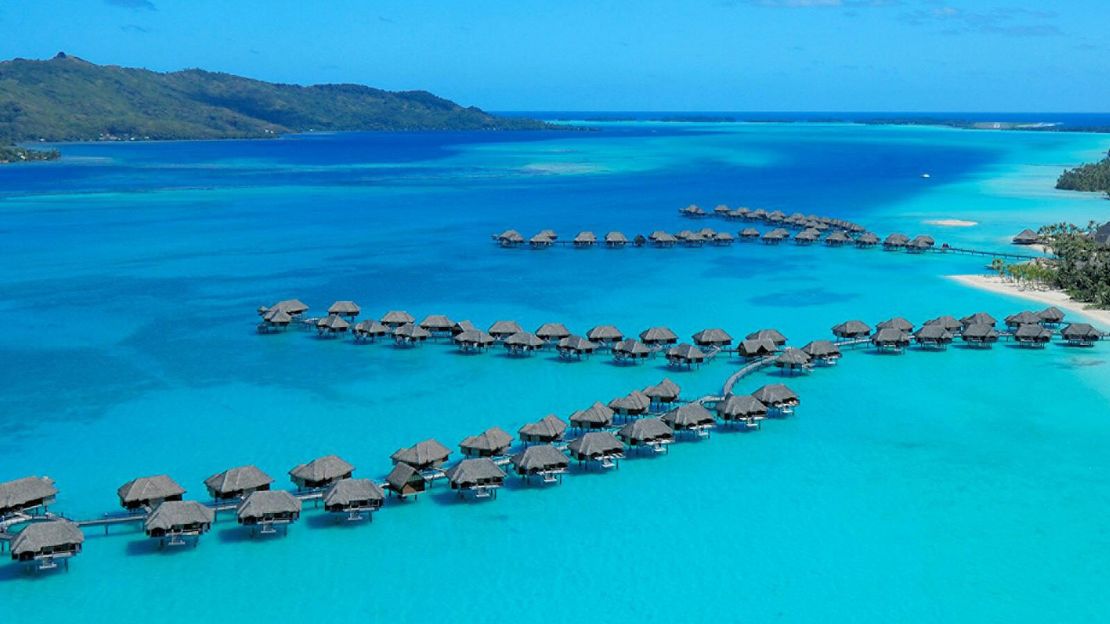 Is there a market for such an indulgence?
In a 2014 report on the global business of luxury, the Boston Consulting Group said that today's ultra rich are looking for experiences out of the ordinary.
"Luxury experiences are by far the most powerful driver of luxury spending everywhere," said Jean-Marc Bellaïche, a BCG senior partner and coauthor of the report.
"Collectively, they make up nearly $1 trillion of the annual global total. As older consumers realize that they have all the 'things' they want – and as younger people favor experiences they can share with their friends – consumers are spending more on everything from dining at five-star restaurants to exotic vacation travel."
Four Seasons has been offering similar private jet journeys via a chartered company since 2012. According to Gelb, they've been extremely popular, which encouraged the company to look for new ways to evolve.
"The Around the World trips continuously sold out, and often had waiting lists, underscoring how important this level of experience is to our guests," she told CNN.
"In fact, many of our travelers have booked more than one private jet trip with Four Seasons and some even have private jets of their own, but what they are seeking is an unforgettable adventure in the company of like-minded travelers, one that delivers the uncompromised luxury that is the hallmark of Four Seasons."
In terms of competition, luxury tour companies like Abercrombie & Kent, National Geographic Expeditions and Remote Lands offer similar journeys geared toward wealthy travelers looking for a bit of adventure.
And the list of potential clients keeps growing.
The number of ultra high net worth individuals (UHNWIs) across the world has ballooned by 59% since 2003, taking the number of people with more than US$30 million in assets to over 167,000 worldwide, according to global real estate firm Knight Frank's 2014 Wealth Report.
The fastest growth has been seen in the Middle East, Latin America, Australasia and Africa.