Editor's Note: Sign up for Unlocking the World, CNN Travel's weekly newsletter. Get the latest news in aviation, food and drink, where to stay and other travel developments.
A metro train has traveled under Sydney Harbour for the first time ever in what's being described as "a historic first step" for the Australian city.
The successful crossing, which took place in the early hours of Friday morning, was part of an ongoing testing program on the 15.5-kilometer (9.6-mile) twin metro railway tunnels that extend from Sydney's North West Region, running under the famous harbor.
It came over 91 years after the first steam train crossed over the Sydney Harbour Bridge back in January 1932.
"This is an important milestone. We have always said we'd back good projects no matter whose idea it was – this is one of them and it's what the Sydney Metro project looks like at its best," Jo Haylen, transport minister for New South Wales, said in a statement.
"Having a train travel under our harbor is an exciting and historic first step but more importantly, it means that more people can catch a train through the city and it will improve the broader rail network once the City Metro is ready to take passengers next year."
'Important milestone'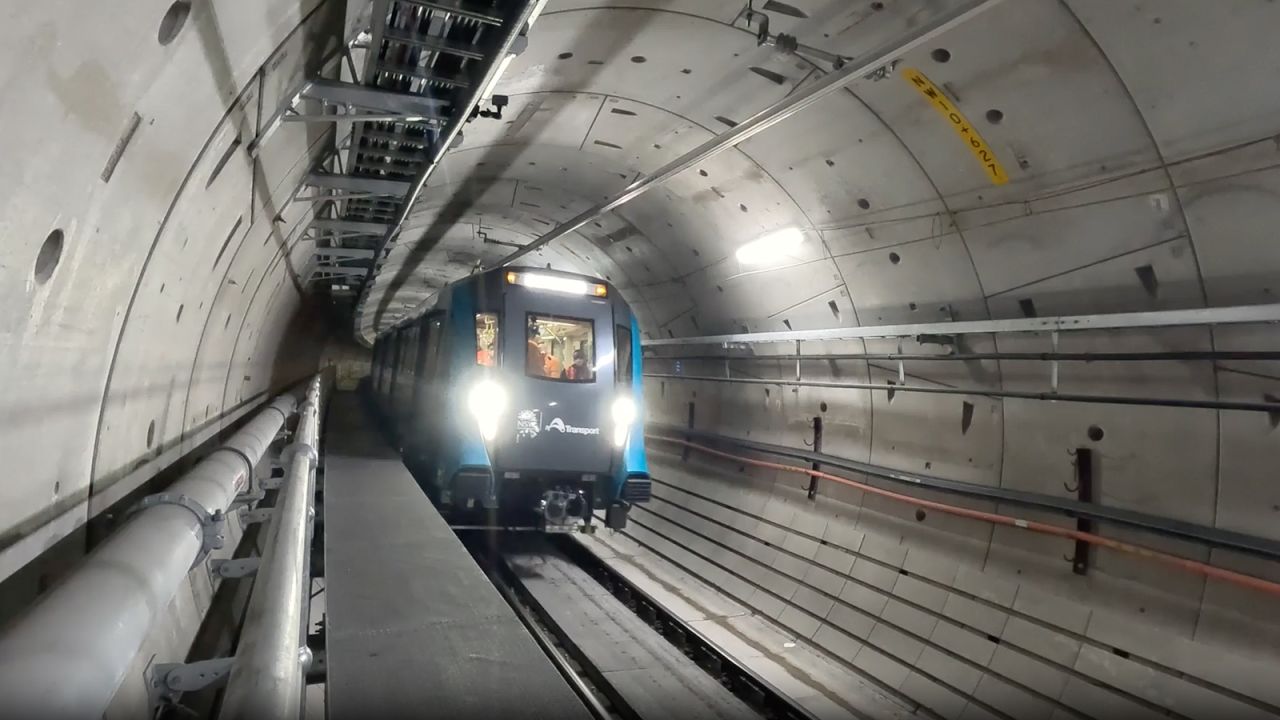 The $20.5 billion AUD (around $13.7 billion) Metro City and Southwest Line, an extension of Sydney's Metro Northwest line, will eventually extend all the way to the suburb of Sydenham in the inner west of the city.
Although the trains are currently being manually operated during a "low speed" testing period, with a maximum speed of up to 25 kilometers (around 15 miles) per hour, they'll gradually move into "high-speed testing," where the maximum speed increases to 110 kilometers (around 68 miles) per hour, according to Peter Regan, CEO of Sydney Metro.
The trains will be driverless when they begin operating.
"Each train will also undergo acceleration and braking testing on the newly built track and complete a series of system checks to ensure it can perform reliably under operating conditions," adds Regan.
Testing and commissioning will continue throughout the rest of the year, ahead of the commencement of passenger services on the first half of the line, which is scheduled for 2024.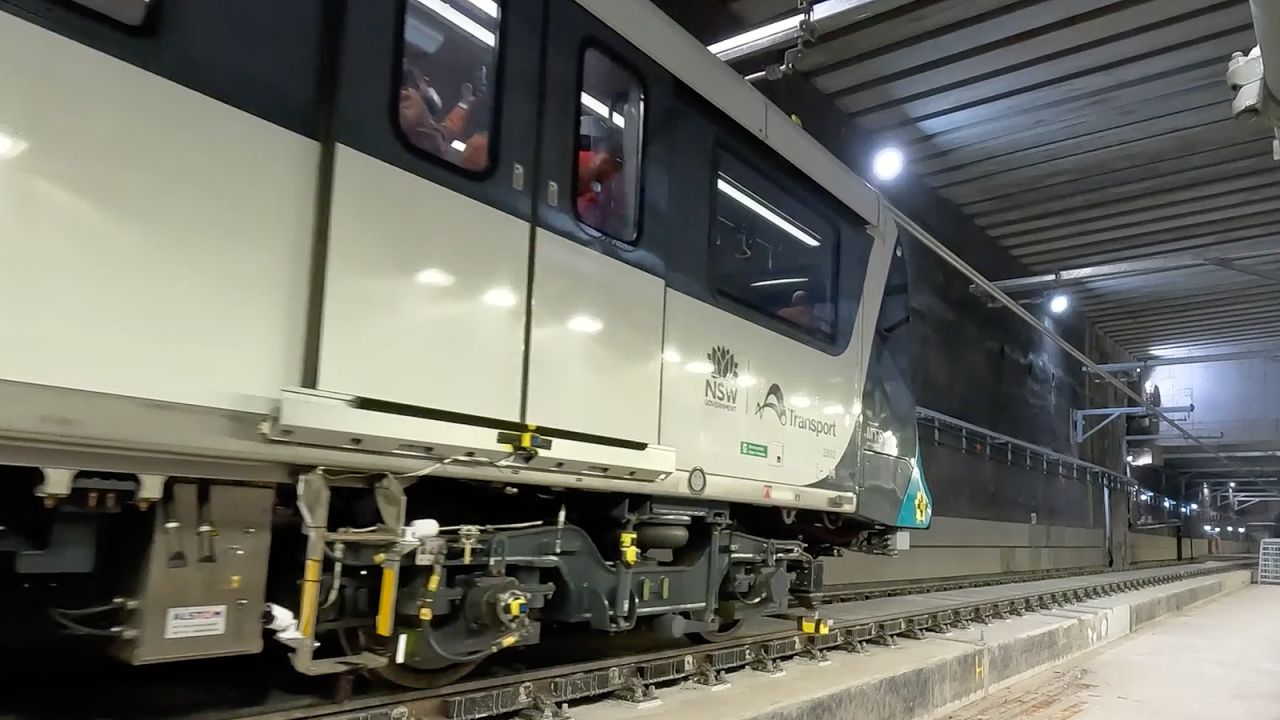 The second section of the line, which will run from Sydenham to Bankstown in the south west of Sydney, is not expected to open until 2025.
Meanwhile, plans are also in place for a $27 billion AUD (around $18 billion) Metro West line underneath Hunter Street in the Sydney central business district.
The city will have a network of four lines, 46 stations and 113 kilometers of new metro rail by 2030.
Described as one of the largest suburban rail projects in the world, Sydney's ambitious project has been compared to Grand Paris Express, the French capital's estimated $31.6 billion expansion of its public transport network, which is also expected to be complete in 2030.