Choosing the right suitcase can be a travel adventure in itself. Packing it properly with just the right contents is an art form.
Get it right and the journey to your destination will be a joy of lightened luggage containing just the right outfits. Get it wrong and it'll be a misery of excess baggage charges, strained back muscles and cursing at the bewildering logic that led you to pack 17 pairs of shoes for a barefoot beach trip.
There are a basic set of lessons to packing like a pro. Here's a handy 10-step guide:
1. Bag the right bag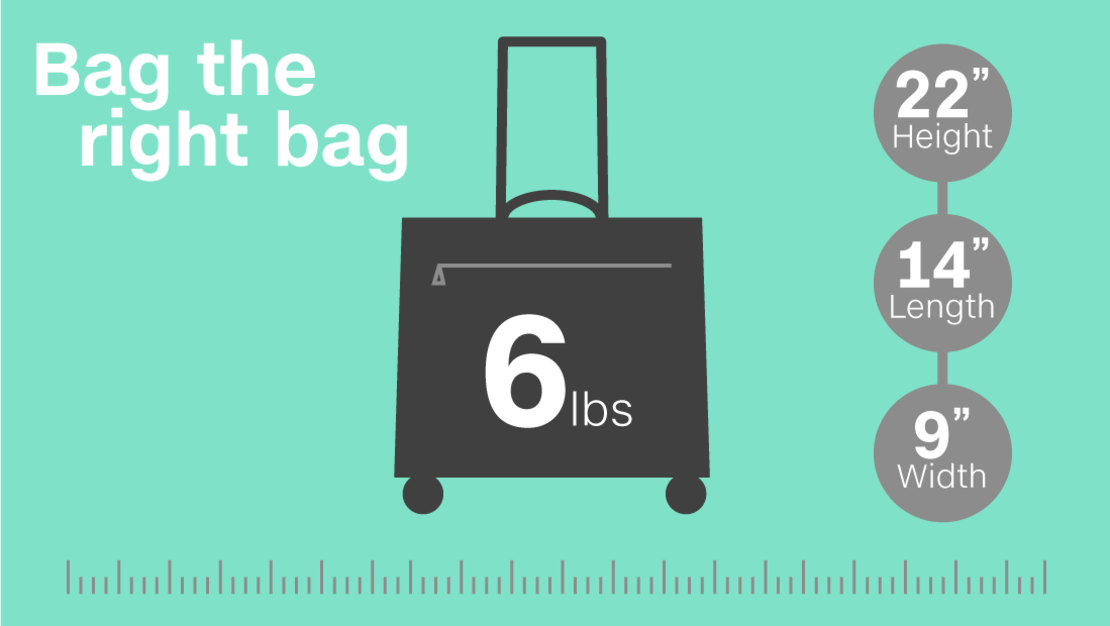 First, let's end any debate about whether to go for a carry-on or check-in bag: Unless you really can't travel without taking every single thing you own – plus a few extra sweaters just in case – these days taking only what fits in an overhead is the way to go.
There are two schools of thought when it comes to luggage.
Some swear by the durability of the hard shell suitcase. Others insist the extra pliability of soft side bags can prove beneficial. Either way, lightweight and thoughtful design are keys.
A bag should be light enough empty that when packed its weight is still easy enough to hoist overhead without any unnecessary toppling into the lap of the scary looking dude in seat 17D.
Bags weighing less than 6 pounds (2.7 kilograms), like Heys' softside spinner are ideal, and those that are roomy with smart compartments like an exterior accessible laptop section for simple removal and replacement are both functional and security-line friendly.
Most importantly, luggage should err on the safe side of the standard carry-