Story highlights
Enrique Olvera's Mexico City Pujol restaurant is a fixture on the world's best list
Olvera's menus create innovative versions of traditional Mexican dishes
There's little doubt that Enrique Olvera is the world's best-known chef from Mexico.
His restaurant, Pujol, has consistently landed on San Pellegrino's list of the world's "50 Best Restaurants." Guests sometimes fly into Mexico City just to snag a midday lunch at Pujol.
He also owns three Eno loncherias branded cafes, an upscale restaurant, Moxi, in San Miguel Allende, and Manta, which overlooks a secluded beach in Los Cabos.
Olvera has become an ambassador of sorts for Mexican gastronomy, shining a light on a great world cuisine that for too long was obscured by frozen margaritas and guacamole.
The 1,000-day mole dish
For a man occupying such a powerful position, Olvera has remained remarkably humble.
He sports a sly smirk in interviews and is considerate and thoughtful: just a regular dude who happens to bridge the gap between aged culinary knowledge and modern gastronomic experimentation.
"I want Mexican food to keep moving," he tells CNN. "I understand that we have beautiful traditions. I feel very proud of those traditions, but I want to keep on building new traditions for the next generations."
His "mole madre" dish, one of his most famed, does just that. The dish is essentially sauce on a plate.
A bull's-eye is formed by two sauces. First, a pool of mole that has been simmering for months and at its center, a spoonful of freshly made mole.
The sauce is eaten with hot tortillas, swiped up until there's nothing left on the plate. It's a triumph of flavor, with layers of chilies, herbs, spices, fruits, nuts and seeds that unroll like an ancient map.
The current iteration features a "mother" mole that's been going for more than 1,000 days. The dish is typical of the kind of cooking Olvera has become legendary for – ostensibly simple but profoundly complex, he's able to preserve tradition by tweaking and advancing it.
What inspires London chef? Mexican street food
The extremely challenging dish: Tacos
One of the cornerstones of Pujol is a pantry of native ingredients like heirloom varieties of corn, wild greens, obscure chilies, and insects – staples that people have relied on for centuries but receive little fanfare.
With this arsenal, the strong, indigenous roots of Mexican cuisine play out in new ways at Pujol. But referencing the past can be tricky.
"It's extremely challenging to try to work with tradition because dishes that are traditional are so well made," suggests Olvera, "That's why they become traditional, right?"
So putting a taco course on his tasting menu was especially loaded. In Mexico, tortillas are the bread of the nation and tacos the main dish.
"Tacos are so natural to us that I don't even think we think about them," Olvera explains. "If you have rice in a market, they will give you a tortilla and you'll make yourself a taco. If you are at home and you have a nopal salad, you put it into a tortilla and make yourself a taco.
"You can even make tacos out of things that are not Mexican. The way we eat is in tacos."
Eating tacos is a daily rite for most Mexico City residents: an experience as much about the atmosphere, the street corner, the strangers eating next to you, as it is about the actual product.
"Most of the time you actually get better tacos in the streets than in the restaurants. That's why we put so much attention because we know it's really hard to get a taco in a restaurant that can compete with a taco from the street."
Olvera's tacos are tacos in the sense that they feature a tortilla with a filling on a plate, but that's where the similarities to street food end.
At Pujol there are tacos with suckling lamb in a fragrant avocado leaf adobo and tacos with braised pork on a smoked tortilla with coriander, red jalapeño and chickpea puree.
Meet more chefs featured in CNN's culinary journeys here
The rise of Mexico City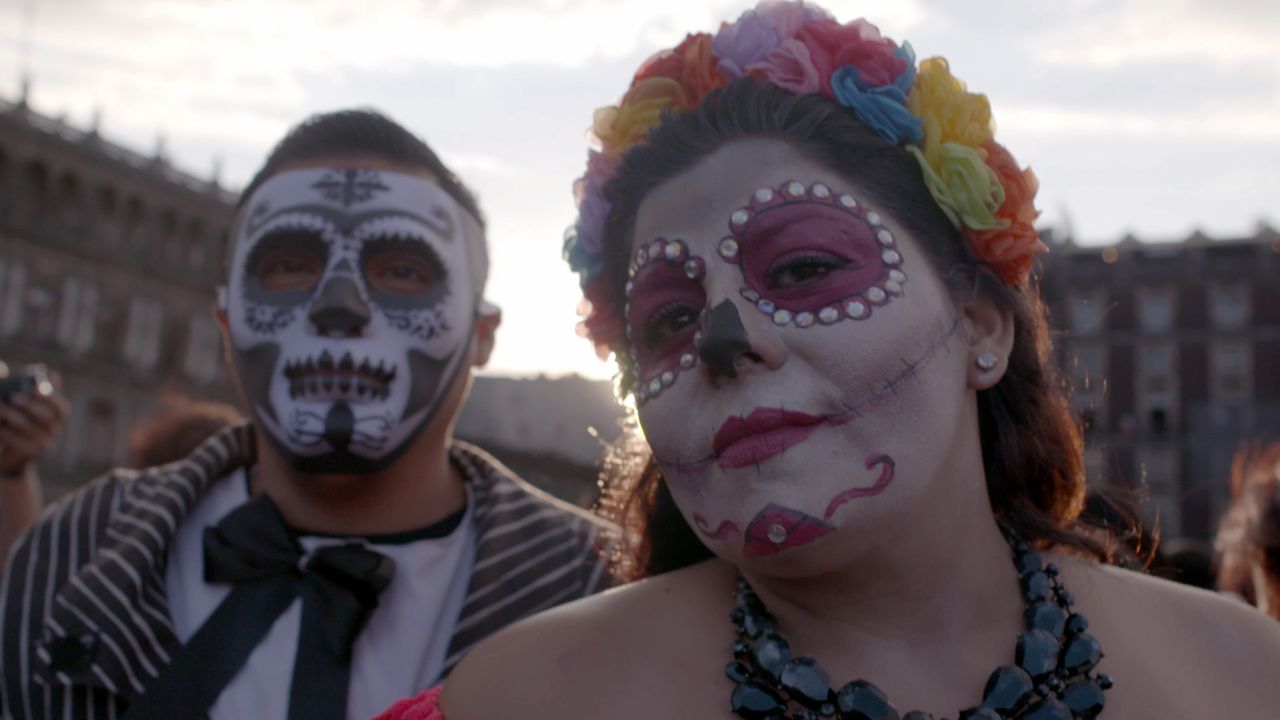 In 2014, Olvera opened his first venture in the United States: Cosme, a Mexican restaurant in New York City. The venue, which was booked for months upon opening, serves a duck carnitas for two, flanked with made-in-house corn tortillas that can be fashioned into tacos at the table.
The recent rise of Mexico City as a cosmopolitan node on par with New York City or Tokyo has been swift.
Declining crime, a vibrant art scene and tiptop nightlife have all helped. And, to an extent, Pujol has too.
The city hosts a young, pulsing dining scene with Japanese izakayas, craft cocktails and American BBQ restaurants all frequented by a growing middle class. Nevertheless, the majority of the country is fueled by stews, corn tortillas and Coca Cola.
Few Mexico City residents can afford to eat at Pujol or even know what it is, but that doesn't stop Olvera from feeling a burden of responsibility about his food.
World's 23 best cities for street food
Olvera's own meeting place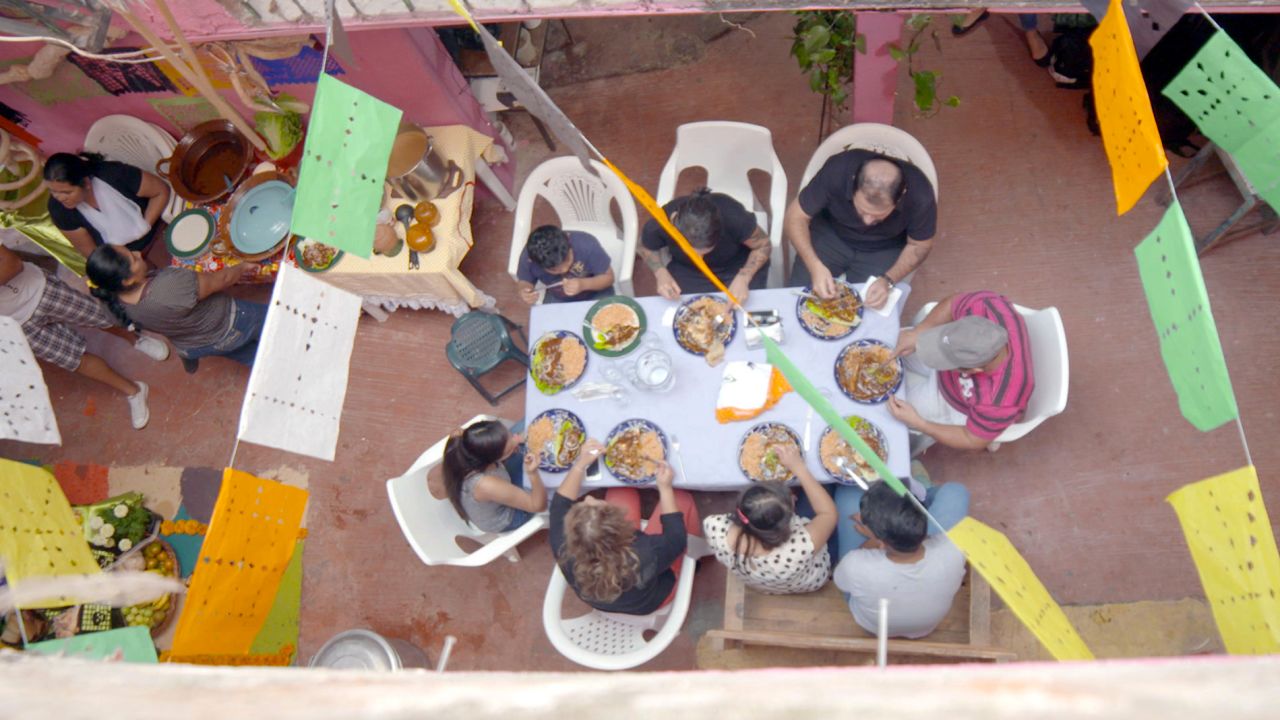 "I think we can have a huge impact not only in agriculture but in the way that people eat and therefore in the health of people, in the way our cities grow, in the way that our culture is carried." He says, "It has an influence in almost every part of society."
Beyond the conceptualizing and innovation, Olvera is happy just to serve someone a good dinner. Gathering people at the table over a fantastic meal is something he remembers fondly from growing up.
"Having friends around always makes me happy. When I was younger too I invited friends over to my house and there was always somebody there, it's just fun to hang around with people that you like" while sharing a meal, he says.
The restaurant, he adds, "is only an excuse to invite them over and get to see them again."
Ultimately, his goal is contentment. Not his, but everyone who comes to eat at his restaurants.
"We are trying to make people happy. That's why we cook every day, it's our main intention."
Restaurant Pujol,Tennyson 133, Polanco, Mexico City.