Egyptian authorities announced the recovery of a heavy sarcophagus lid from the United States on Monday at a ceremony in Cairo.
The sarcophagus, which at 500 kilograms (about 1,100 pounds) is one of the biggest, dates back to the Late Period of Ancient Egypt (747-332 BC), said Mostafa Waziri, the secretary-general of the Supreme Council of Antiquities at Egypt's Ministry of Tourism and Antiquities.
Ahmed Issa, Egypt's minister of tourism and antiquities, said the lid "was looted and smuggled from Egypt to the United States a few years ago."
The recovery came as a result of the collaboration with US authorities and an investigation spanning over two years, Issa added.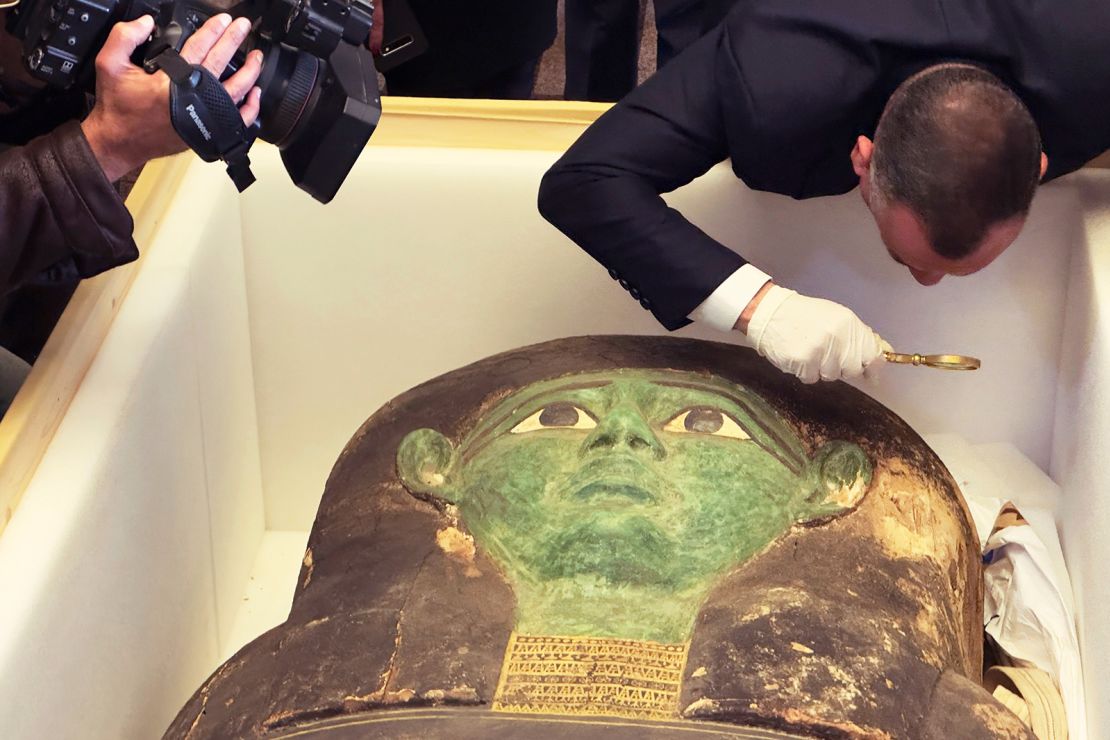 "The sarcophagus is very thick, which pushed looters to steal the sarcophagus's lid without the base," Waziri added during the news conference, saying it is known as the "Green Sarcophagus" because of the green face on top of it.
"Our sincere thanks to USA authorities for their cooperation in returning this precious piece," the Egyptian Ministry of Foreign Affairs tweeted on Monday.
Over the past 10 years, Egypt has recovered around 29,300 ancient pieces smuggled out of the country, according to Egypt's Foreign Minister Sameh Shoukry, who attended the ceremony.
Over 110 of those were recovered in 2022 from the United States, New Zealand, France and other countries, according to the minister of tourism and antiquities.
Top image: The "Green Sarcophagus" is displayed after it was returned from the Houston Museum of Natural Sciences. (Khaled Elfiqui EPA-EFE/Shutterstock 13691837h)