Dubai is known around the planet for its opulent hotels, world-class architecture and luxury shopping. But did you know it's also emerging as a top destination for outdoor enthusiasts and thrill-seekers?
You can go to host of cutting-edge amusement parks here, including an indoor amusement park that set a world record.
There's even a hotel where you can enter a tropical rain forest while staying firmly inside your desert dwelling.
But if you're craving big thrills and the real outdoors, check out what to do when you travel to Dubai:
Skydive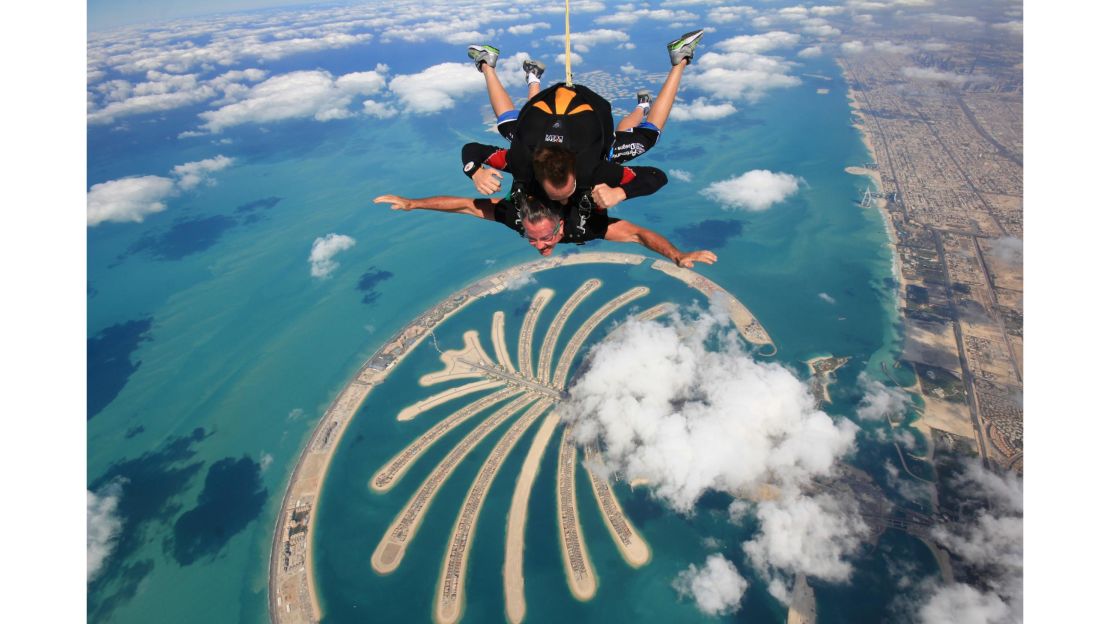 If you feel the need to launch yourself out of a plane over the Palm Jumeirah and hurtle toward the ground from 12,000 feet (3,660 meters), Skydive Dubai would love to have you. It's one of the busiest jump zones in the world, with bird's-eye views of Dubai's skyscrapers, the Gulf coastline and desert in the distance.
You can even train for a paragliding license here on one of the Skydive Dubai courses. When you've completed it you'll be qualified to jump solo anywhere in the world.
If you'd rather watch, the annual Dubai International Parachuting Championships is held during winter.
Skydive Dubai Palm Drop Zone, Al Sufouh Road Dubai Marina, Dubai United Arab Emirates; +971 50 153 3222
Go to a waterpark
At Wild Wadi Waterpark you can surf the 10-foot (3-meter) flow-rider (artificial wave machine), zip down the largest free-fall water slide outside the United States or fall though a plug hole.
Or you can try Aquaventure Waterpark, where you can drift around on the lazy river or experience the 90-foot (27.5-meter) near-vertical drop, called the Leap of Faith, which propels your body through a see-through tube inside a shark tank.
Wild Wadi Water Park, Jumeirah Beach Road, Umm Suqeim 3, Dubai United Arab Emirates; +971 4 348 4444
Aquaventure Waterpark, Crescent Road Atlantis, The Palm, Dubai United Arab Emirates; +971 4 426 2626
Ride a Jeep in the desert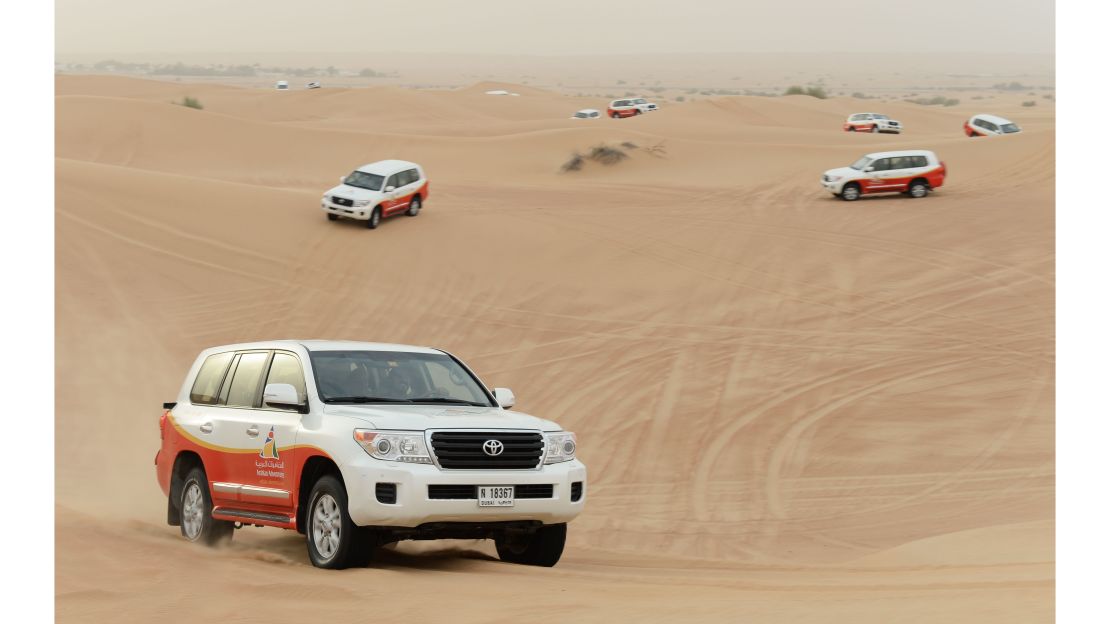 Twice daily, convoys of Jeeps hurtle around an area called Big Red in the desert close to Dubai. Dozens of companies take cars of up to six people over the distinctive orange-tinted dunes.
Tell your driver the kind of adventure you're looking to have, whether it be dune bashing or a relaxing drive, and he'll oblige. Afterward, guests are taken to a mock Bedouin camp for a feed, Arabic dancing, henna drawing and camel riding.
North Tours, 3206, Churchill Towers, Business Bay, Dubai 33501 United Arab Emirates; +971 4 458 66 64 or +971 52 904 2805
Take a water taxi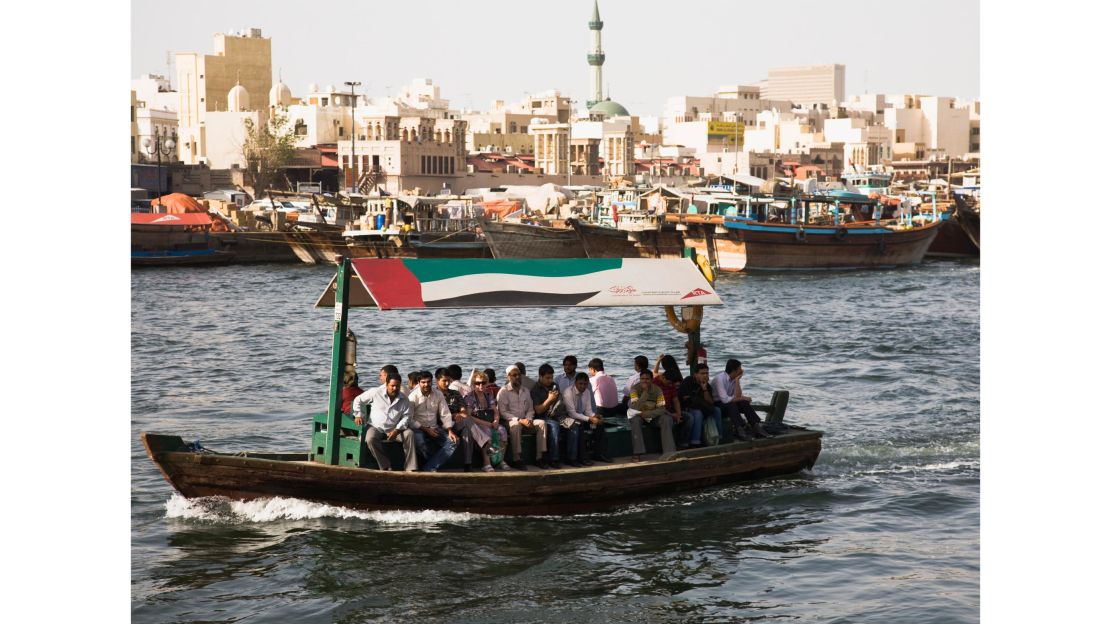 best time to ride a traditional Abra water taxi is at sunset. Cross the river in Bur Dubai for photo ops of the protruding domed mosques against the red skyline.
Local boat drivers also offer longer scenic tours for tourists up the river and out to sea. Dinner cruises are also available.