Editor's Note: This CNN Travel series is, or was, sponsored by the country it highlights. CNN retains full editorial control over subject matter, reporting and frequency of the articles and videos within the sponsorship, in compliance with our policy.
In a city known for superlatives, it's no surprise that someone in Dubai plans to build another of the "world's largest." But unlike the tallest skyscraper or the deepest pool, the latest proposed project is not simply an architectural feat, it's a win for ocean conservation too.
Dubai Reefs bills itself as the world's largest ocean restoration project; if built it would consist of 77 square miles of artificial reef that will create a home for more than one billion corals and 100 million mangrove trees.
Plans for the project were announced this week by URB, a Dubai-based developer of sustainable cities, whose previous designs include an indoor cycling super highway in Dubai and sustainable cities in Egypt and South Africa.
"The health of our cities is intrinsically tied to the health of our oceans," URB CEO Baharash Bagherian told CNN in an email. "We need an entrepreneurial spirit in the planning of coastal cities."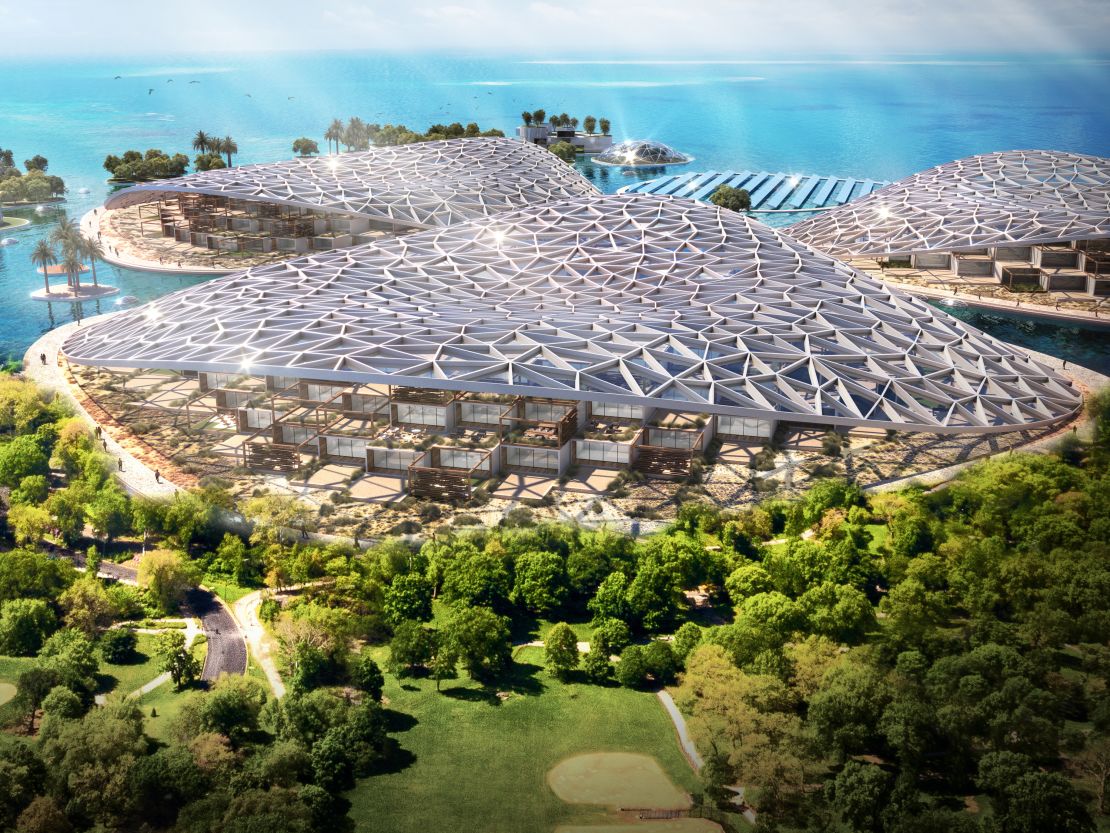 Alongside the artificial reefs, URB has designed floating residential, hospitality, retail facilities and various eco-lodges, which it says would make the site a tourism destination.
At the center the project would be a marine institute, dedicated to ocean research and protecting Dubai's coastal environment. It would also offer education programs around marine conservation.
URB claims that the site will be powered by 100% renewable energy, generated from solar, hydropower and wave farms, while seaweed and oyster farms would produce food.
If construction goes ahead, the developer expects to complete the project by 2040, but notes that it will face challenges in ensuring the initiative can be funded entirely privately, and can be accessed by people of all income levels.
"Dubai Reefs aims to become a blueprint for marine conservation, ecotourism and ocean living," said Bagherian. "Ultimately, it will become a unique resilient destination providing food security and energy from the ocean, whilst empowering a greener economy."