Best beer city in the United States?
Lots of burgs hop to make that claim.
San Diego.
Asheville.
Brooklyn.
Chicago.
But if you're looking at the question through the bottom of a glass of craft brew – and these days, who isn't? – the argument usually boils down to two cities: Portland, Oregon, and Denver, Colorado.
For me, the answer is easy: the Mile High City trumps them all.
OK, maybe I can't definitively say Denver is America's best beer city.
Just as my esteemed colleague-in-beer, John Foyston, can't say Portland is America's best beer city.
Even though he did say just that, right here on CNN.
What I can confidently say, though, is that Denver – and the Colorado microbrew scene that's exploded around it – is my favorite and a must visit for any beer lover.
Here's why.
1. Statistically proven beer mania
The capital of Colorado, Denver is like the Pacific Northwest, but with less rain.
It's also crazy for beer.
According to the American Homebrewers Association, there are more than 100,000 homebrewers in Colorado.
Since 2011, more than 100 new breweries have opened in Colorado, according to the Brewer's Association.
With 48 breweries in metro Denver, there's more than enough fresh local brew to keep your taste buds guessing.
Maybe the beer it produces isn't your favorite anymore, but the Coors brewing facility outside of Denver is still the largest in America.
And where else but Denver is it possible to find not one but two contests where locals can win free beer for a year?
2. Two centuries of sudsy tradition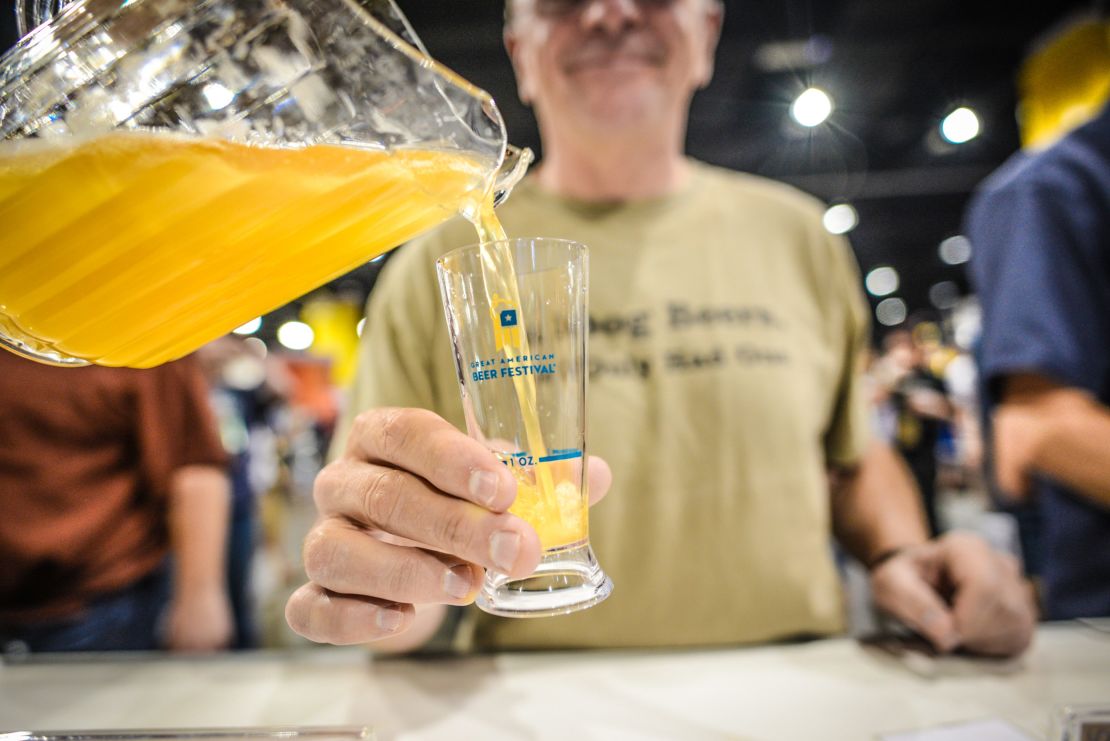 Founded in 1859, Denver got its start as a base for pioneers hoping to strike it rich mining for gold in the area.