The tourists snapping photos of shiny classic American cars driving down Havana's seafront boulevard were oblivious to the much rarer site flying just over their heads: a drone.
The Cubans who took notice though, not used to seeing such aircraft, waved and took out their cell phones to snap pictures as the drone buzzed over them.
Drones are virtually non-existent in Cuba, where the often-secretive government so far has all but banned the flying cameras.
Visitors have reported having their drones taken away at customs upon arrival on the island.
Journalists coming to cover Pope Frances' visit to Cuba in September received a written warning from the Cuban government to leave their drones at home.
But a group of Cuban techies who for years had been building their own aircraft, were granted the first permission to fly drones throughout the island to help promote Cuba's growing tourism industry.
Typical reaction: Wow!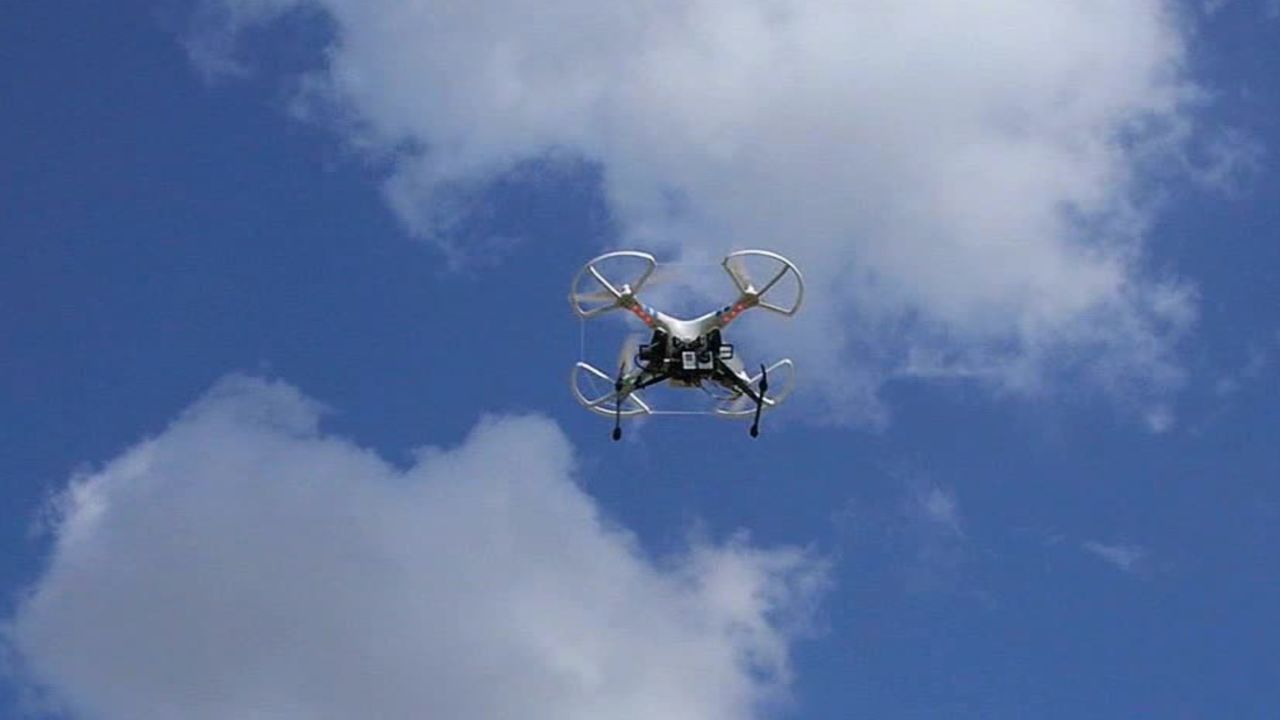 "Everyone, Cuban or foreigner, as soon as they see the video their first reaction is always the same: Wow!" says photographer Fredy Landa, who became fascinated by aerial photography after watching bootleg versions of international movies available on the Cuban black market.
"When I saw movies, usually American movies," he says, "you'd see the aerial photography, and I'd like the 'making of 'the film almost as much as the film itself."
Inspired by Hollywood, Landa and a group of friends – all engineers from his neighborhood in Havana – began building their own aircraft.
First they made small wooden planes and mini-helicopters.
Then they attempted a drone.
Ingenious building methods
The U.S. trade embargo on the island made getting parts difficult so they asked friends visiting China to bring back the pieces they needed in their luggage.
Other components they invented or adapted from decidedly non-aerodynamic items, like printers.
Their ingenuity is commonplace on an island where people regularly fashion homemade replacement parts to keep old cars running or build satellite dishes to watch international TV channels.
The first drone the group proudly showed off was larger and heavier than a commercially made model and had a GoPro attached to it for a camera.
But it flew.
"We experimented with different types of propellers and motors," says pilot Alejandro Perez de la Cruz. "It took us years."
Footage catches eye of tourism officials
The payoff for all the hard work came when the group showed a video to tourism industry officials with images of a Cuba that had rarely been seen before.
"Finally, something new,'" Landa remembers the officials saying.
Since then, the group has flown their aircraft all over the island and captured stunning images from nearly every corner of Cuba.
Their video of hotels and beaches have been heavily featured in Cuban tourism advertisements and some of the island's top bands have hired them to film their music videos.
Cuba's drone pioneers say while they still face plenty of government red tape over where they can film, restrictions are slowly loosening as the island warms to new ways of doing things.
Landa says the group's dream is to put together an exhibition to be shown in other countries so more people can see the Cuba their aircraft has photographed.
"Why should we have to wait for a foreigner to do it when we Cubans can show the truly beautiful Cuba that we have," Landa said. "These are times to challenge ourselves and to try new things and that's what we are doing."