Story highlights
Chicago's ethnic enclaves are a great reason to explore beyond the tourist district
There's a boom in trendy restaurants in the Fulton Market District
Ukrainian Village is among the hottest neighborhoods for property seekers
Peering 103 floors down from the Willis Tower, taking a selfie in the "Bean" and cruising down the Chicago River are all worth doing.
But there's a lot to the Windy City beyond the iconic sights of the Loop, from ethnic enclaves serving some of the city's best food to vibrant murals telling local histories.
Just an El ride away, there are 77 neighborhoods that say something more about Chicago.
Here are five cool, emerging neighborhoods to see:
1. Near West Side
A boom in trendy restaurants has put the Fulton Market District in Chicago's Near West Side neighborhood on the foodie map – with long waits to prove it.
Au Cheval, a dimly lit bar and restaurant on Randolph Street, boasts what's widely touted as the city's best burger.
The double stack, covered in oozing cheese, has inspired some committed patrons to wait for the few coveted tables or bar seats for up to three hours.
"Top Chef" winner Stephanie Izard's tapas restaurant Girl & the Goat also earns rave reviews. Making a weekend reservation two months out can be a feat, so some people opt for its casual sister spot, Little Goat.
The elaborately prepared cocktails and imaginative molecular gastronomy of The Aviary cocktail lounge have turned it into a Fulton staple.
Chef-owner Grant Achatz, of renowned restaurant Alinea, has created ingredient-infused cocktails in space-age barware that require user participation – like cracking an ice egg – before enjoying.
Trios of innovative "Bites" complement the cocktail stars of this show.
The neighborhood's laundry list of fine eats goes on from there, with delectable pork dishes at The Publican, steaks at Swift & Sons and other culinary adventures on the horizon.
Insider Guide: Best of Chicago
2. Ukrainian Village
Old Ukrainian delis, modern restaurants and dive bars live happily together in the West Side neighborhood called Ukrainian Village.
People like it so much that they're moving there en masse.
In January, real estate site Redfin ranked Ukrainian Village No. 1 on its nationwide "hottest neighborhoods" of 2016 list.
The area used to be the center of the Ukrainian community, which took root at the start of the 20th century.
Ukrainian and other Eastern European families still live here, frequenting Ukrainian grocery stores, churches and the Ukrainian National Museum.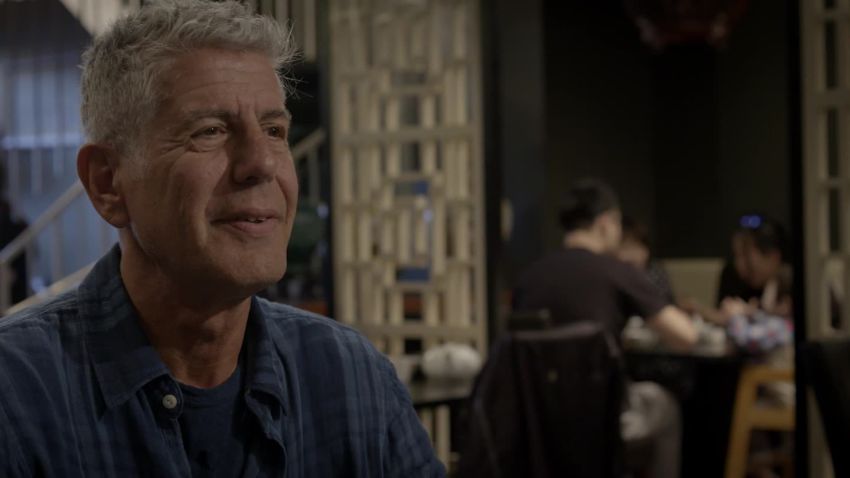 A taste of Chicago's Chinatown
Shokolad Pastry & Café offers an old-world taste of Ukraine, from varenyky, the Ukrainian take on pierogi, to traditional soups like borshct and the meatball-laden Frikadelky.
The traditional storefronts are interspersed with increasingly popular modern restaurants, like Italian eatery A Tavola and BYOB diner Bite Café.
Next to Bite Café is hole-in-the wall music venue The Empty Bottle. With an Old Style beer sign out front, the Chicago staple has been entertaining audiences for more than 20 years. The beer is still cheap, two decades later.
3. Pilsen
Taquerias, vibrant murals and a growing artistic community make the largely Hispanic area of Pilsen worth a visit to the Lower West Side.
For huaraches, a classic Mexican street food on flatbread, or a horchata the size of your head, Los Corrales on Cermak Street is a tasty lunch spot.
The restaurant sits on the ground floor of Apollos 2000, an old art deco theater that's been remodeled into an event hall.
Beyond the Hispanic influences in the area, an influx of working artists has brought a new twist to the neighborhood with galleries and multiuse spaces.
Once a month, the Chicago Arts District hosts 2nd Fridays Gallery Night, where people can explore more than 30 galleries and artists' studios along South Halsted and 18th Streets.
And public art is everywhere in Pilsen, making it a ripe spot for a mural walk.
Artist Jeff Zimmerman depicts local people and their cultures in his murals, seen in Pilsen, Little Village and other neighborhoods across the city.
His three-paneled "Increíbles Las Cosas Q' Se Ven," which translates to "the incredible things that are seen," is on South Ashland Avenue.
The mural shows students graduating, the faces of working class people and a religious scene of the Virgin Mary.
4. Bridgeport
Bars, bakeries and a diverse mix of people are bringing the old, working-class neighborhood of Bridgeport into the spotlight.
Two large windows lined with rows of bottles lure patrons into Maria's Packaged Goods and Community Bar on 31st Street.
Known for its selection of craft beer, this part-liquor store, part-neighborhood bar was featured on Esquire TV's "Best Bars in America" in 2013 and 2015.
For dessert lovers, Bridgeport Bakery boasts modern (maple-bacon doughnuts) and old-world (paczki, Polish deep-fried doughnuts) confections.
On Fat Tuesday, lines stretch out the door for the decadent, jelly- or custard-filled pastries.
The historically Irish-American area, where immigrants flocked starting in the 1830s, was once known for racial intolerance. Now it's shedding that image. A 2008 DePaul University study named Bridgeport one of the top five most diverse areas in the city in terms of ethnicity and income diversity.
Another fun fact: It's the birthplace of former Chicago Mayor Richard M. Daley, his father, Mayor Richard J. Daley, and three other Chicago mayors.
5. Uptown
A taste of Asia, art deco and live music venues give Chicago's Uptown neighborhood its distinctive flavor.
While Ethiopian, Mexican and Chinese food is bountiful, the area is known for the best Vietnamese food in the city.
Little Saigon – serving up everything from bahn mi to pho and steamed buns to boba milk tea – is right off the Argyle Street El stop.
A few blocks south, the glowing marquee, intricate arches and sparkling chandeliers of the Aragon Ballroom showcase 1920s glamor.
The historic venue is very much a modern part of the community, pulling in top-tier music acts regularly.
Nearby sits another music mecca: The Riviera Theater started off as a movie theater in 1917 and became a music venue in the '80s.
Just across the street at the Green Mill, Al Capone's old hangout still serves stiff cocktails with a side of smooth tunes.
Its website touts it as the oldest continuously running jazz club in the United States.
The many round, leather booths or seats at the giant, U-shaped bar, offer ideal perches for soaking up the scene. The life of the bar is centered around the 16-piece band playing brassy tunes in front of a small, parquet dance floor.
Swing dancers flock to the floor on Thursday nights, while Fridays are for jazz lovers. And there's always another martini or Manhattan waiting when you run out of steam.