There's a new way to enjoy Hunan's mountainous landscapes – though you might be too terrified to appreciate the stunning views.
A 100-meter-long (110 yards) glass skywalk, stretching around a cliff on Tianmen Mountain in southern China, has opened to the public.
Some visitors could be seen clinging to the cliff's side, others rolling around on the 1.6-meter-wide (5 feet) glass floor, selfie stick held high.
Called the "Coiling Dragon Cliff" skywalk, the glass walkway is the third of its kind in the Tianmen Mountain Scenic Area.
The dramatic walkway overlooks Tongtian Avenue, a mountain road with 99 turns that snakes up Tianmen Mountain in Hunan's Zhangjiajie National Forest Park.
Its name means "Avenue to the Sky."
Cable cars and glass-bottom bridges
This isn't the first Zhangjiajie attraction to take advantage of the area's stunning surroundings.
French company Poma constructed cable cars that pick passengers up from a nearby railway station and deliver them to the top of Tianmen Mountain.
Meanwhile, the world's longest glass-bottom bridge was set to open in Zhangjiajie National Forest Park in May, although it's been delayed.
The bridge is 430 meters (1,410 feet) long, six meters (20 feet) wide and hovers over a 300-meter (984 feet) vertical drop.
For more scary-but-awesome viewing platforms check out the gallery below.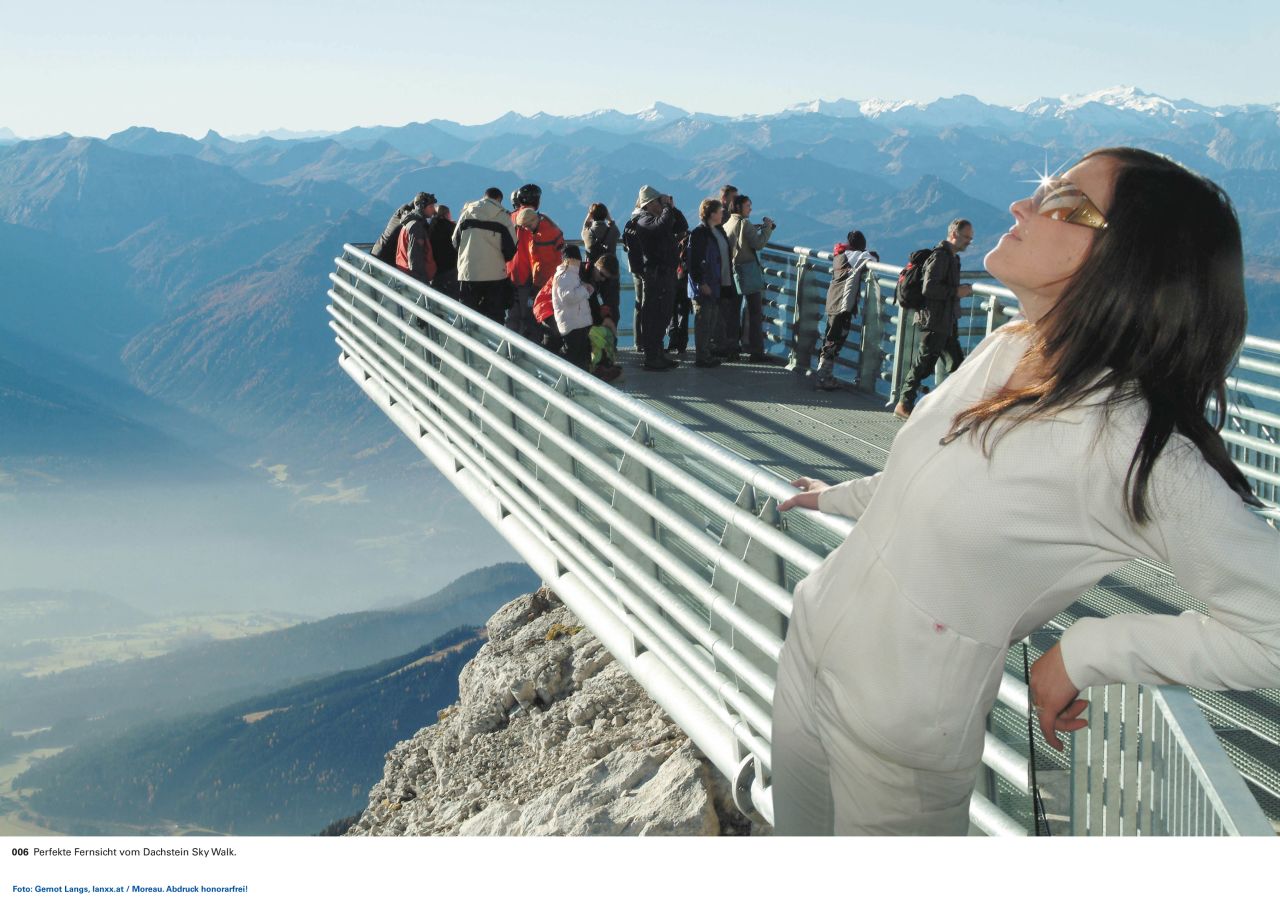 13 scary-but-awesome viewing platforms