From the psychedelic go-go boots of the 1960s to Virgin Atlantic's iconic red Vivienne Westwood uniforms – cabin crew uniforms are constantly evolving.
Now Hainan Airlines of China has staked its claim as the world's most stylish fleet, premiering a haute couture collection for its cabin crew.
Fusing traditions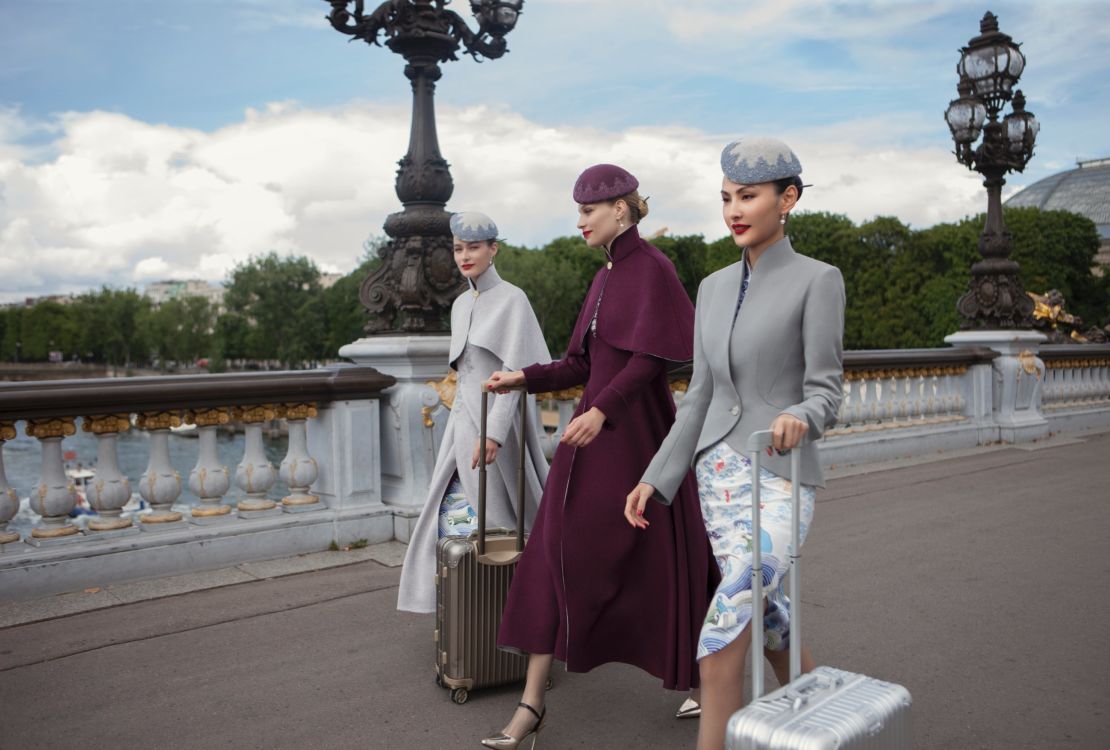 Designer Laurence Xu has created these beautiful uniforms, which the airline says blends Eastern and Western design traditions.
"The fusion of traditional Chinese elements and popular international fashion created an Oriental masterpiece that turned heads in Paris," it says.
Xu based the designs on the Cheongsam – a traditional formal Chinese dress, which he pairs with Western-style fitted coats and capes. The pastel-colored dresses are decorated with delicate clouds, crashing waves and mountains.
Fashion week debut