Isis Woods had only known Michael Bradford for a few hours when she texted her mother, overcome with excitement.
"Mom, I met my husband," she typed, phone in one hand and cocktail in another.
"Are you drunk?" Isis' mother replied.
"Yes," said Isis. "And I met my husband."
It was the fall of 2018 and Isis, then 23, was on vacation in Puerto Rico, enjoying what she calls her "first adult trip."
She was traveling with her best friend, who'd just graduated college. Isis, a student teacher, was almost finished with her studies too, and the two friends decided they deserved a moment to celebrate and explore somewhere new.
They settled on Puerto Rico as a vacation destination because it was easy to fly there from their home in Atlanta, Georgia – but also promised lots to see and do.
The pair arrived on the Caribbean archipelago ready to soak up sunshine at the beach, bar hop and eat good food. The trip got off to a rocky start when their Airbnb turned out to be nothing like the posting, but Isis' friend saved the day, using her hotel points to book them a last minute stay at the swanky beachfront La Concha Renaissance San Juan Resort.
As Isis surveyed the sandy stretch of Condado Beach in front of the hotel, she felt herself relax into vacation mode.
"We just felt so fancy," Isis tells CNN Travel today.
After unpacking at La Concha, she called her sister to update her on the trip so far, telling her about the accommodation upgrade and filling her in on her first impressions of Puerto Rico.
Her sister mentioned a guy she knew from college was also in San Juan on vacation.
"Is there a festival or something going on there right now?" she asked Isis – it seemed like a coincidence that two people she knew were vacationing in the same place at the same time.
"No, I don't think so," said Isis. "I guess we're just there at the same time."
Later, getting ready for the evening, Isis started feeling a little nervous about going out in a new place with just her friend for company. She remembered her sister mentioning the guy she knew, and started wondering if maybe they could tag along with him and his friends, at least for the beginning of the evening.
Isis dropped her sister a message, asking if she could pass on the friend's number "just so we can meet up, feel safe, go out with a group."
"And so she, quote unquote, slid in his DMs," recalls Isis. "I don't know exactly what she said. But she keeps telling me that she's going to print it on a shirt – just to prove that she's the one that got us together."
That college friend of Isis' sister was, of course, Michael Bradford.
'Like a movie'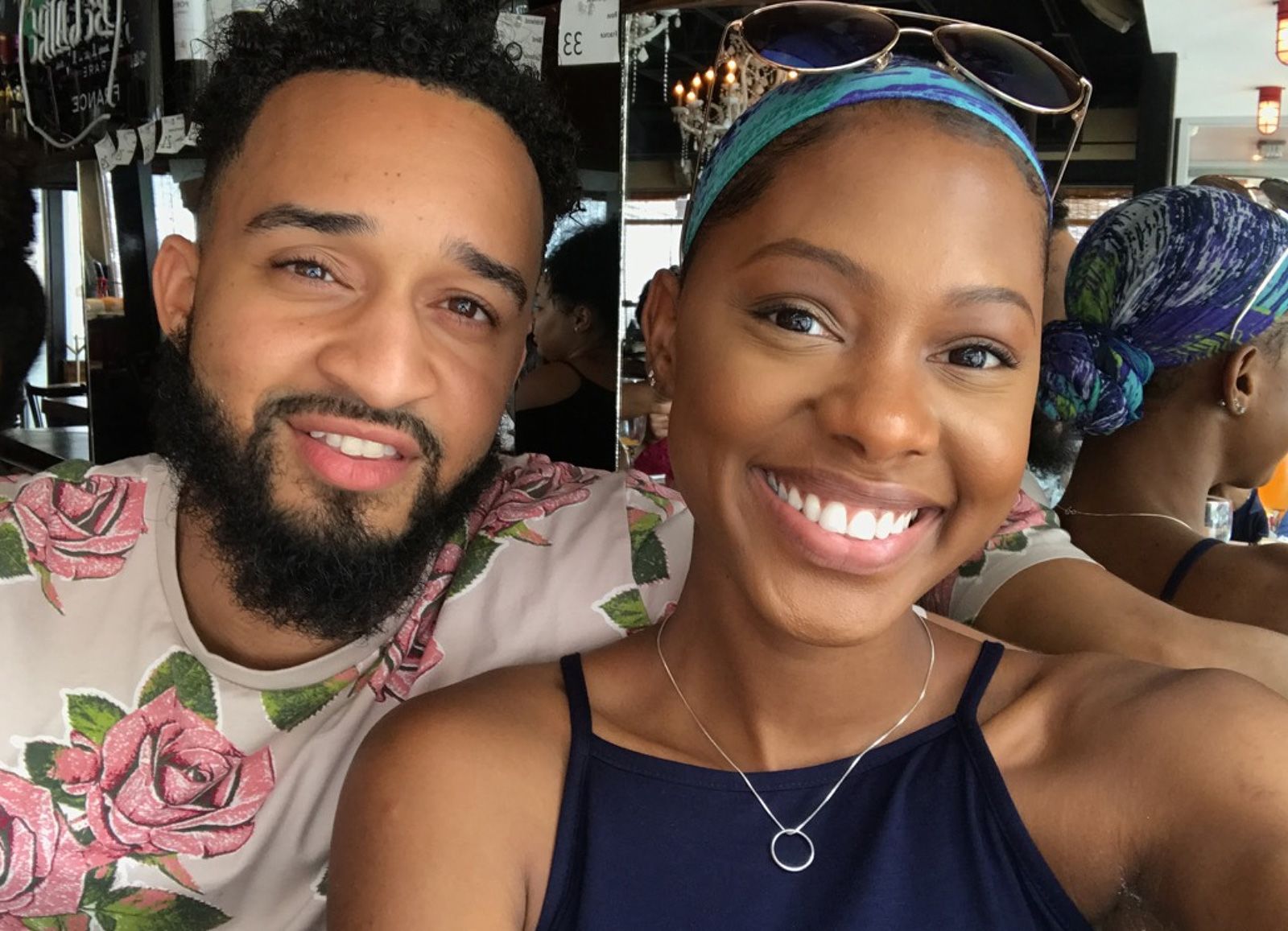 When Michael got the message from Isis' sister, his attitude was simply, "the more the merrier." He was on his annual vacation with his best friend and some other close pals.
"I was like, 'Yeah, go for it. I'm already having a good time with my friends,'" Michael tells CNN Travel today.
Michael and Isis' sister were part of the same extended friend group at college, so he was intrigued to meet Isis. But as numbers were exchanged and plans discussed, nobody considered the idea that a romantic spark could be about to be lit.
Isis quickly glanced over Michael's Instagram out of curiosity, but she was left less than impressed.
"I was like, 'This guy looks like a douche – one of those guys who just want to wear short shorts and a tank top and get girls,'" she recalls.
But when Isis phoned Michael to confirm plans, her impression of him shifted.
"When we got on the phone, he seemed like a kind young man," she says.
On the phone, there was also an "instant" ease between them, as Michael puts it.
"We were both just very, very comfortable with each other," he says.
They arranged to meet at a San Juan restaurant and have dinner that evening.
The moment Isis walked into the restaurant and Michael saw her for the first time was, he says, "like a movie." She was wearing a bright blue dress and stood out against her surroundings. He was immediately drawn to her.
"Oh man," he thought.
Isis and her friend sat down and introductions were made. Isis liked Michael right away, but his friends were pretty quiet at first.
For the first part of the evening, Isis and her friend were surreptitiously texting back and forth across the table: "These people are weird."
"Eventually they started to warm up," says Isis. "But at that point, me and Michael were just really talking."
Isis and Michael had ended up sitting next to one another and after a while, Isis had stopped paying attention to anyone else. She was just focused on Michael, and he only had eyes for her.
They bonded over a shared interest of trading, discovering they were both into tracking stocks and shares.
"I remember that was the first really interesting conversation that we had," says Michael. "And then we started talking about entrepreneurship – and started talking about everything."
Isis talked about how she loved teaching, but also wanted to inspire people in other ways, and maybe start her own business one day.
"What that told me was, 'You're adaptable, you're accepting of change, you're accepting of a growth mindset,'" says Michael.
Isis and Michael didn't stop talking for the rest of the evening. Later that night, Isis fired off her starry-eyed text to her mother. She was swept off her feet, and Michael was equally as smitten.
The two hung out over the rest of their time in Puerto Rico, bringing their friendship groups together each day.
"We ended up going to the Bacardi factory, which is out there, and sightseeing and doing stuff together," recalls Isis.
Their friends were keenly aware of their growing connection. As the group explored Puerto Rico, Michael's friends kept offering to take photos of the pair.
"These are for the memories," they said.
On the last day the group went out to breakfast together and Isis' friend was direct about it:
"So, how does it feel to have met your husband and wife on a trip?," she asked, eyebrow raised.
"We're like, 'Whoa, please. We're just having a good time,'" recalls Isis.
Even though Isis was convinced Michael would be part of her future, she was also trying to manage her own expectations. She was heading back to Atlanta, while Michael was flying back to Washington D.C.. They'd have to try and stay in touch across several hundred miles.
As she climbed into her airport taxi, Michael promised to call her as soon as they were both home.
"I remember thinking, 'Well, you don't have to, let's not set an expectation,'" she recalls. "That totally went out the window, in my head, by the time we started talking when we got back home."
Coming together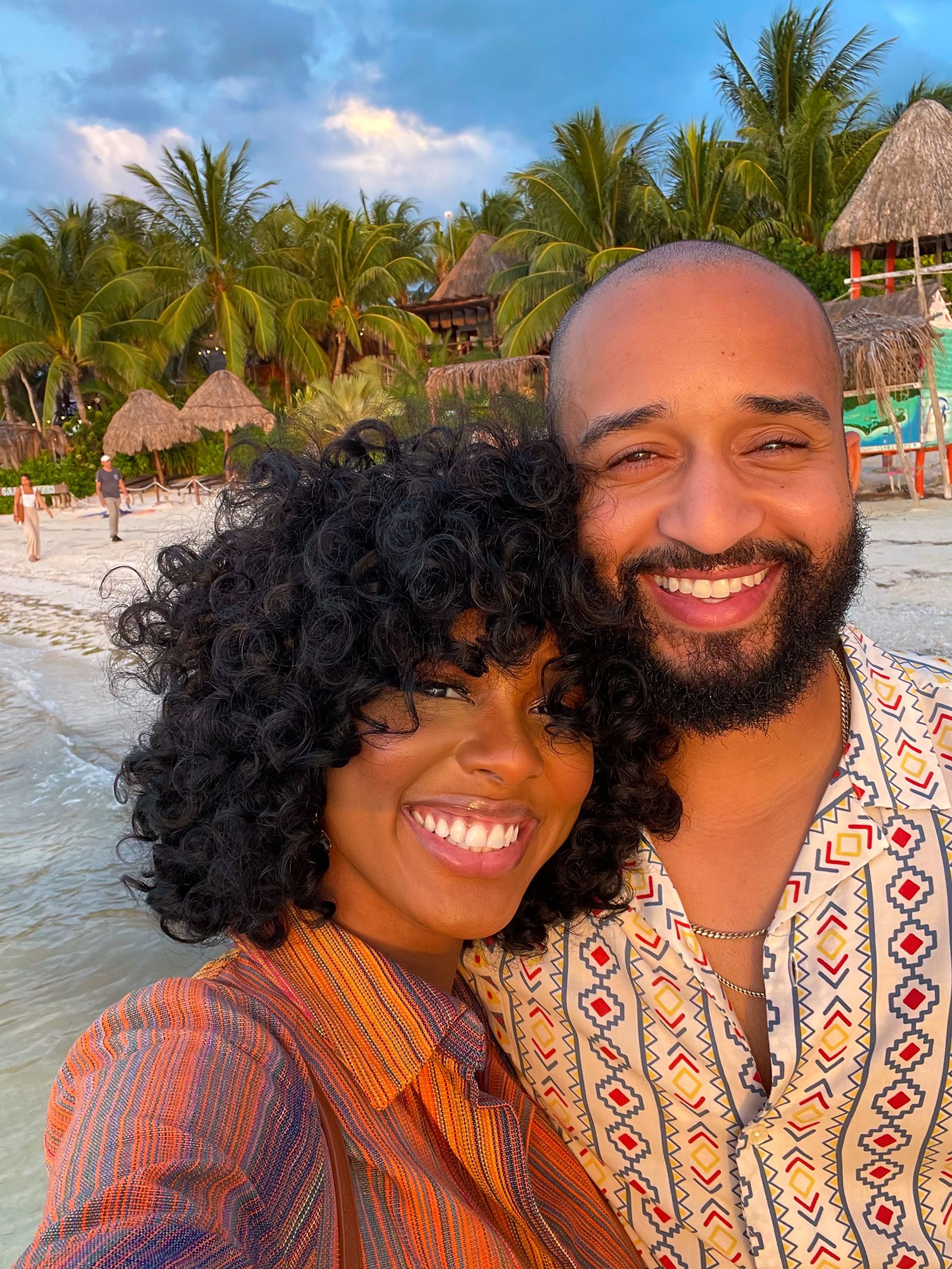 Within a month Isis was calling Michael and asking, "Are you going to officially ask me to be your girlfriend?"
Michael wanted that commitment too. Their vacation meeting felt meant to be.
But Isis' sister was, at first, less convinced.
"She was like, 'I cannot believe that you would go to Puerto Rico and fall in love with my friend.' And I was like, 'Why are you so mad?'" recalls Isis.
"She said that she thought that I was a man eater, which she has no evidence of. But she thought that I was going to hurt him."
Isis was frustrated by her sister's reaction at the time, but today, she's more magnanimous.
"Looking back – again, she's my sister, so she knows all my relationship history. She knows that I cut people off easily. I didn't trust men a lot, before Michael."
Meanwhile Isis' mother, once she'd confirmed the vacation text wasn't just a drunken message, was delighted for her daughter.
"It was so funny, I expected my mom to be more worried and my sister to be the one that was over the moon," says Isis. "My mom was the one over the moon."
"Just keep going. She'll come around," She advised her daughter. And eventually, after a couple of months at log