"When I visited Anlong County for the first time, I hiked up a small hill and in front of me stood a cliff over 100 meters high," recalls He Wei, a Beijing-based architect.
"At the bottom of the cliff lay a lush pocket-shaped canyon with a river meandering from afar and disappearing to the sinkholes. I thought to myself then, 'This place is too beautiful.' "
He, with his architecture firm 3andwich Design Studio, is behind the design and construction of the stunning Anlong Limestone Resort Tourist Center and Limestone Gallery, the only two man-made buildings inside the Anlong Limestone Resort in Guizhou, China.
China's first national outdoor sports park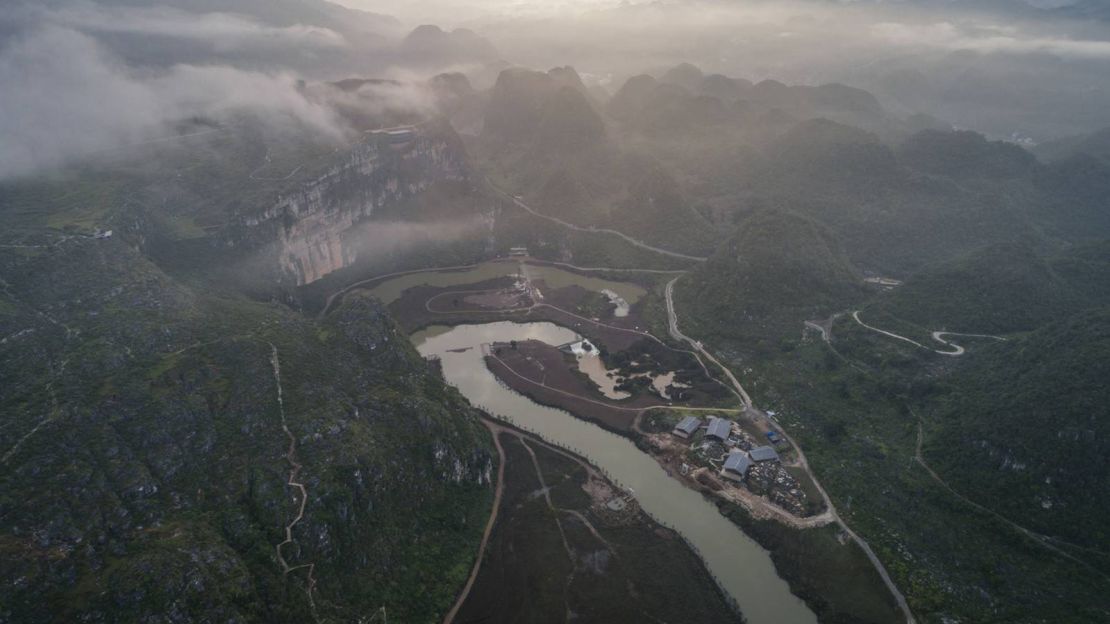 Known for its karst landscapes and a 50-hectare canyon, the five-square-kilometer Anlong Limestone Resort is China's first national outdoor extreme sports park.
Opened in 2016 with an investment of $42 million from the government, it's hosted various national and international sports events. it offers access to several extreme sports activities including rock climbing, paragliding, cave exploration, kayaking, mountain biking and hiking.
There's also a via ferrata on the side of a 165-meter-high cliffside, offering breathtaking views of the Haiwei Canyon. The Anlong Limestone Resort Tourist Center sits at the bottom of that canyon.