Editor's Note: Sign up to CNN Travel's Unlocking Italy newsletter for insider intel on Italy's best loved destinations and lesser-known regions to plan your ultimate trip. Plus, we'll get you in the mood before you go with movie suggestions, reading lists and recipes from Stanley Tucci.
Living la dolce vita in Italy isn't just about snatching a cheap dwelling in a charming rural village. It also requires lazing around, soaking in the sun, and indulging in great food and wine.
It can also be a job like making pizza – albeit the German way.
While many foreigners flocking to Italy to live the idyll crave the Bel Paese's beauty, scenery and peacefulness, one couple from Munich had a different dream: serving an iconic Italian food to locals.
It's no easy task. Making pizza in Italy and satisfying Italian palates is not the simplest of missions.
Thomas Hartke and Irene Horbrand, both in their 60s, run A Teira, the only pizzeria open year-round in the rural village of Airole, in Liguria. Barely 450 people live here; 150 of them are foreigners.
What started off as a vacation nearly 50 years ago turned into a new life full of unexpected culinary achievements.
"We fell in love with this place in 1975 when we first visited," says Hartke, a former stonemason turned waiter. "We came back many times, then 23 years ago we moved here for good, settling down in a rented house.
"The locals are friendly and welcoming, there's a cozy village vibe, and we left nothing behind in Germany: why the hell would we ever go back?"
The couple has always been active, and for them, living the dream is tough but rewarding work.
For a couple of years they ran the village's main bar, then took over the pizzeria in 2016.
The bar was more demanding, says Hartke, with an 18-hour daily schedule. But running the pizzeria also gave them headaches. As permit renewals and day-to-day bureaucracy can be a hassle, he's has found the best way out of it. He simply asks the town hall for help, saying "I'm a stupid German, I don't know what to do."
How to sell pizza to Italians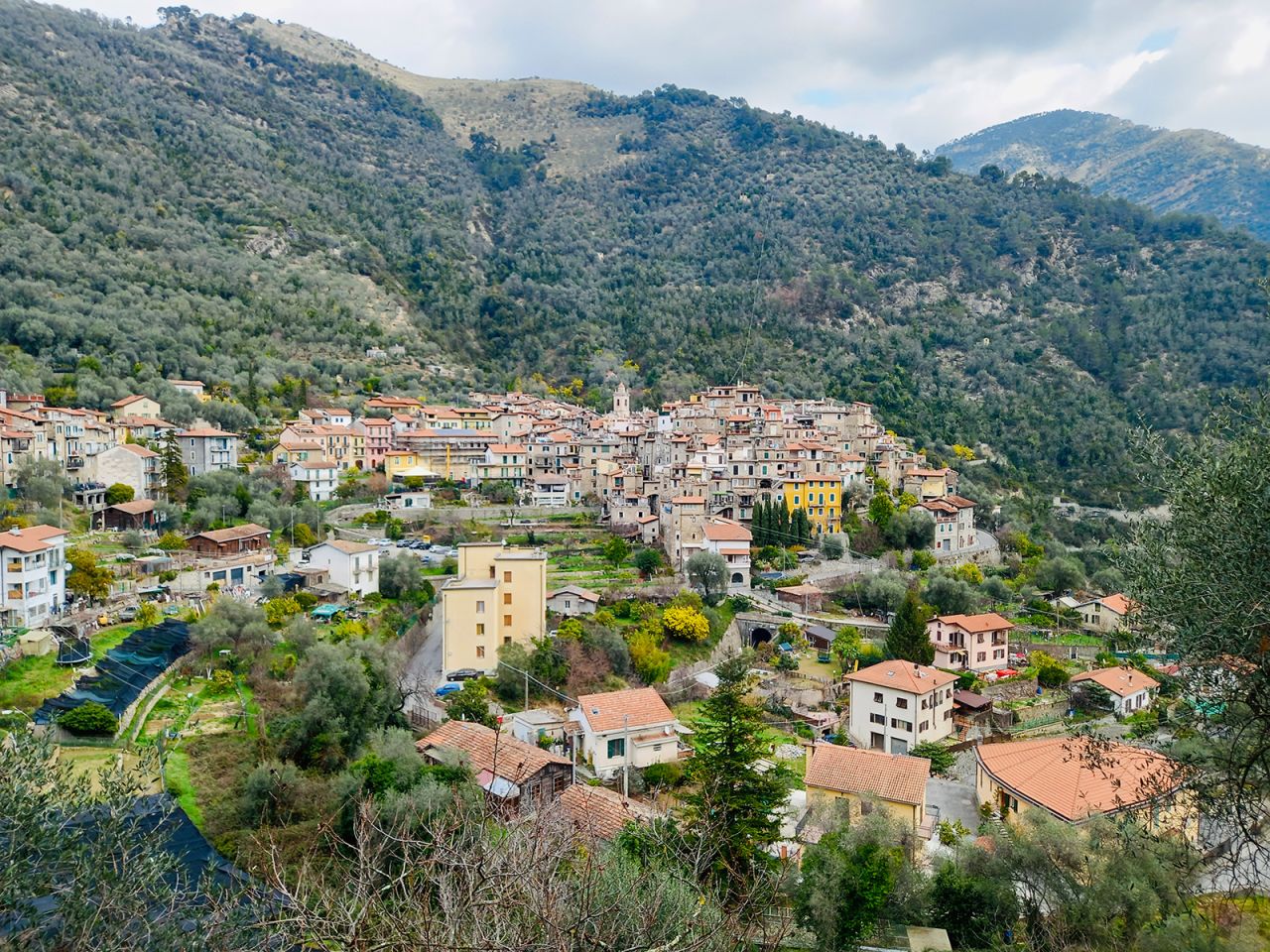 The greatest challenge of all, however, was making a good – or acceptable – pizza and hoping that locals didn't find it revolting.
"We knew it wasn't going to be easy serving pizza to Italians – it's such an untouchable, sacred food, but we were never scared of trying, and our courage was rewarded," says Hartke.
"Clients really do appreciate our pizzas, they become regulars and it's not just foreigners. Even locals come here."
A Teira, meaning "the earth" in local dialect, is located on a patch of land that used to be worshiped by farmers for its fertile soil.
The pizzeria is a popular spot for evening meals and weekend aperitivos, especially in winter when most of the few restaurants and bars in Airole are shut. Only one other place to eat is open year-round – a restaurant serving regional dishes but no pizza. Their only competition is a taverna that does takeout pizza during summer months.
Airole is an under-the-radar spot not too far from Liguria's buzzy beaches, surrounded by pristine forests and valleys.
It's frozen in time. There are narrow cobblestone alleys called caruggi only wide enough for donkeys, pastel-colored old dwellings with wooden doors, and medieval columns covered in ivy.
Thanks in part to the Germans' surprising pizza-making skills, A Teira's popularity has spread. It is overbooked in spring and summer when sunbathers from the coast come to Airole in search of cooler air and silence.
There are just 10 tables for 50 customers, and no staff – Thomas and Irene work alone. She's the pizza chef, he handles the tables and clients.
What makes their pizza stand out are the creative twists with original names that stray from Italian tradition.
Other than the classics, Irene has successfully experimented with non-Italian ingredients, mixing food traditions.
Kebab pizzas and sauerkraut pie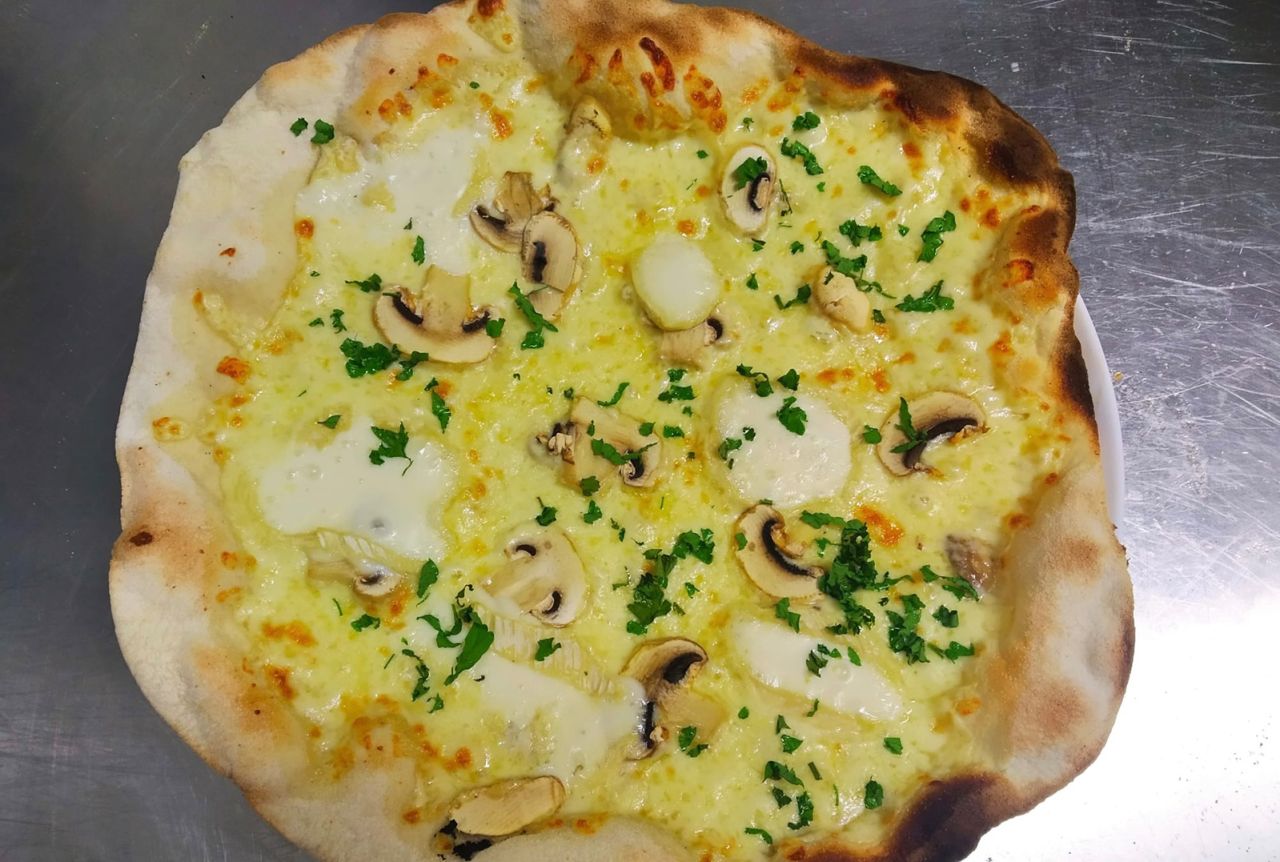 Paying homage to her Germanic origins she makes pizza with sauerkraut, sausages and veal shin, with tomato salad, pizza kebabs, pizza with goat cheese and pizza with salmon – the latter being the most wanted by clients.
Irene, a former fur designer, had never made a pizza before deciding that was what she and her husband were going to do in Airole. Practically overnight she learned how on a crash course in Germany run by a Neapolitan pizzaiolo.
Each evening, alone in the small kitchen where not even her husband is allowed, she bakes 60 pizzas, from 6 to 10 p.m..
"I buy local ingredients, fresh cheese, tomatoes, veggies, fish and cured meats at the market each morning down in Ventimiglia, which is just 13 kilometers (8 miles) away and has a wide offering. I like to create different pizzas based on seasonal produce, and each pizza has a story of its own," she says.
There's Pizza Irene with mozzarella, gorgonzola, arugula and mushrooms. As the name suggests, it's Irene's favorite.
Pizza Thomas is plain tomato sauce without mozzarella (which he doesn't like), capers, tuna fish and ham – quite a daring mix. In Italy, fish and meat are never coupled.
Italians tend to get quite upset if someone messes with traditional dishes, especially pasta and pizza, but somehow Airole's residents are lured by the German couple's concoctions.
"We were scared clients would be disgusted by ham and tuna, but they actually loved it. It's a unique pizza you'll find only here," says Irene.
The idea of making salmon pizza with lemon juice and grated lemon peel was an extravagant move, aimed at luring mainly the north European migrants to the area – but it unexpectedly become popular among Italians, too.
Pizza Maxima, named after the Dutch queen Maxima, is dedicated to the Dutch community in Airole and is made of mozzarella, brie, speck and nuts. She also makes pizza with pears, and one with mushroom and garlic.
But the most "outrageous" pizza of all, which usually makes Italians turn their nose in disgust, is pizza with pineapple, which Irene admits is preferred by foreign clients.
What the locals think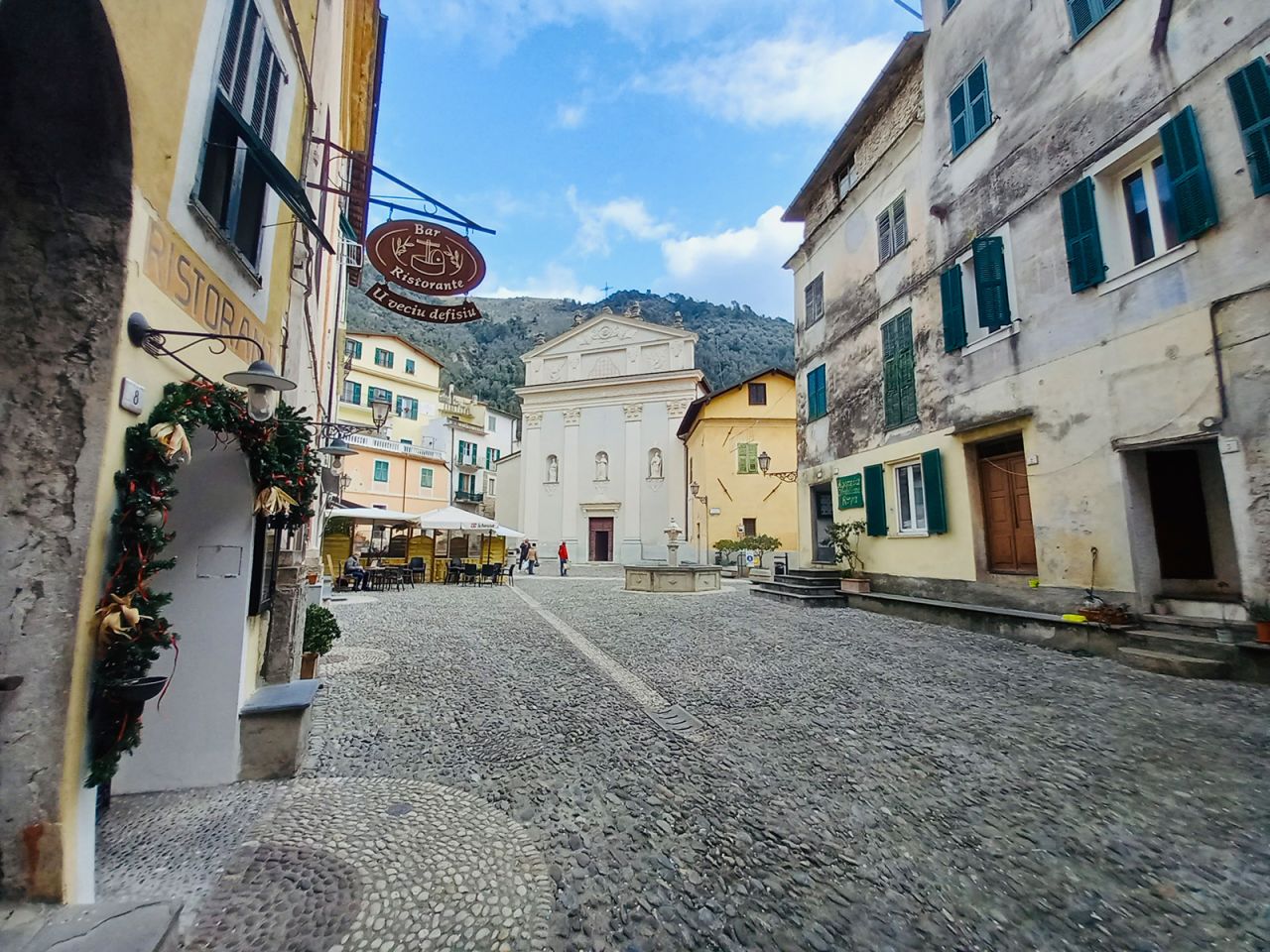 Irene's key ingredients are "love and passion." and an artistic flair. She enjoys playing around with the color of ingredients: "Pizza is amore, we eat with our eyes first then with our mouths."
"I just love to get my hands into kneading the dough, decorating it with fresh foods that are consumed daily. I never use ingredients out of the fridge."
She says things went well from the start: "At our opening ceremony I baked dozens of different pizzas and had everyone try a slice. It was a bit of a test, and I was thrilled when they told me I made a real Italian pizza, thin and crunchy."
The creative pizza twists of this German-style pizzeria have conquered locals. Nobody is snobbish about A Teira – possibly because it's also the only real pizzeria in the village.
Even other restaurateurs enjoy A Tiera's pizzas. Tiziana Spinosi, co-owner of U Veciu Defisiu ("the old olive press") restaurant nearby, is a regular client.
Although Tiziana's traditional Liguria rabbit and stockfish dishes are quite a far cry from the German pizzas, she admires Irene's creations.
"Her pizza is seasonal, with fresh products, and each time she changes the menu and invents a new pizza, I rush to taste it,"
Tiziana's husband and restaurant co-owner Marco Molinari is a bit more pragmatic.
"Truth be told, we don't have much choice, but we go there when we're closed. However, Irene and Thomas make a great pizza, the best in town."
Sehr gut!