Story highlights
Additional charges tallied on to advertised flight costs are a bugbear for airline passengers
Booking fees, baggage charges and a host of optional service fares are now common industry practice
Airline industry representative claims the fees give customers greater choice
Extra charges tallied onto advertised flight costs have become a bugbear of jumbo sized proportions for airline passengers.
Booking fees, baggage charges and a host of optional service fares are now common industry practice. Baggage fees were last year worth more than $3.3 billion to the American aviation industry, while fees for reservation changes netted U.S. airlines $2.38 billion in 2011, according to the Bureau of Transportation Statistics.
As a result, ticket prices that initially appear good value rapidly rise once an array of extra expenses are factored in to the equation.
"Additional fees for things like baggage allowance and seat selection can be above and beyond what it costs the airline (to offer these services)," says Chris Gray, deputy editor of UK-based consumer magazine Which? Travel.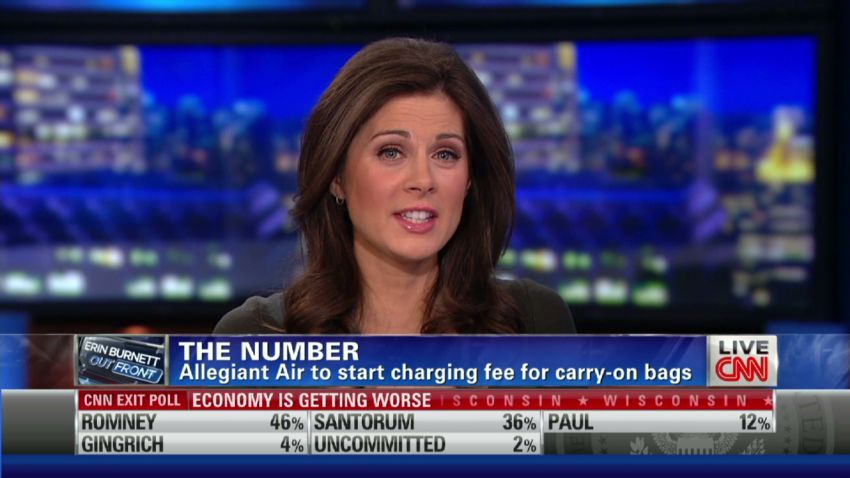 Airlines making billions on bags
"These are often sprung on customers at the end of a long booking process," catching them out unfairly, he says.
John Heimlich, chief economist of U.S. aviation industry body, Airlines for America, holds a different view, however.
See also: Fliers pay more for window seats
He believes airlines have no option but to employ ancillary charges. This enables them to streamline their costs and offer customers greater value for money in an increasingly competitive marketplace, he says.
Heimlich also rebuffs claims that airlines are trying to catch out unsuspecting fliers by surreptitiously adding extra charges to airline tickets.
"Unlike a lot of other services, the airline industry was one of the last to unbundle its services," he says.
"The consumer is now getting a choice of what they pay for. It's in nobody's interest for airlines to charge customers for services (like in flight meals or entertainment) that they don't use."
So how fair are the extra airline charges that passengers love to hate?
Baggage fees
Most budget airlines now charge customers for items of non carry-on luggage. With the vast majority of established airline industry players, one item of baggage (up to a certain weight) and one carry on is permitted before a fee is incurred.
Two U.S. airlines, Spirit and Allegiant, have recently begun to charge passengers for carry-on cases.
According to Gray, these kinds of policies are immensely frustrating for consumers who have more than one bag or an item of luggage deemed too big for the plane cabin.
On top of that "many people have told us they distrust the airlines' weighing systems," he adds.
John Heimlich retorts that these fees give customers more choice and could actually save them money. If customers weren't given the option to pay for baggage requirements separately then this extra cost would automatically be added to the price of the ticket, he says.
See also: Truth in airline fees is best option
Seat selection charges
One of the more recent additional cost options to come to the fore has seen some airlines charge a premium to reserve seats on their aircraft.
In the United States, Delta, American Airlines, and low-cost carriers U.S. Airways, Frontier, Spirit and Allegiant have implemented charges for "preferred seating."
In Europe, budget carrier Ryanair began offering specific seats at an extra cost earlier this year. Its low-cost rival Easyjet has also started to experiment with the practice.
"(This is) something many airlines used to allow you to request for free," says Gray. "So incurring charges for these now is irritating, especially for families who are told they have to pay to select seats so they can sit together."
According to Heimlich, however, these charges again provide the customer with more choice in what they do and do not pay for.
He says: "In baseball stadiums, for example, you pay different prices for obstructed and unobstructed views." This is now the same with airlines, he adds.
Credit and debit card surcharges
A common complaint of those booking plane tickets online is the unavoidable charges that often accompany paying for flights by debit or credit card.
The UK government's trading and competition authority, the Office of Fair Trading, last week ruled that debit card surcharges must be included in the headline price of flights.
Budget carriers including Ryanair and Whizz Air have since agreed to amend their online booking policies to reflect this. But elsewhere the practice remains.
See also: No bag? Then airlines should refund fees
Flexing the plastic on Australia's Jetstar adds an extra $8.60 to flight prices, while a similar transaction with Air Asia costs $6 in card-usage fees.
Prominent industry players such as British Airways ($7) and Air France ($7) meanwhile charge for those using credit cards to make online reservations.
"Surcharges for credit or debit card payments are … especially unfair," says Gray. "We accept that retailers incur some costs when faced with things like processing card payments, but the charges passed on to the consumer are often excessive."
The idea that customers aren't aware of these charges doesn't wash with Heimlich however.
He says, "I'm not sure where the confusion arises at this point … fees are fully disclosed on websites. In any case, the airline industry only endorses transparency (in these matters)."
What are the most frustrating airline charges you have been faced with? Let us know in the comments section below.