Editor's Note: Sign up for Unlocking the World, CNN Travel's weekly newsletter. Get the latest news in aviation, food and drink, where to stay and other travel developments.
The vast majority of Americans may live in big cities (more than 70%, according to the 2020 census), but there's an enduring affection for small towns and cities.
A lot of that nostalgia is stoked by popular culture. From fictional cinematic stars like Amity Island ("Jaws") and Bedford Falls ("It's a Wonderful Life") to TV towns like Hawkins ("Stranger Things") and Twin Peaks, small-town life looms large on the small and silver screens.
American literature is spangled with small towns from Alabama ("To Kill a Mockingbird") to the state of Washington ("Twilight").
Many well-known Americans are proud of their small-town roots. Taylor Swift spent part of her childhood in the Borough of Wyomissing, Pennsylvania (pop. 11,000). Stephen King spent his formative years in Durham, Maine (pop. 4,100). Brad Pitt is from Shawnee, Oklahoma (pop. 31,000). Model Chrissy Teigen was born in Delta, Utah (pop. 3,600), and baseball great Jackie Robinson in Cairo, Georgia (pop. 10,000).
The United States boasts tens of thousands of towns and cities with fewer than 50,000 people. So there's no lack of choice when it comes to visiting America's diminutive destinations. But how do you choose which are the best?
Here are some ideas:
Gloucester, Massachusetts
Founded shortly after the first Pilgrims stepped onto Plymouth Rock, this bustling seaport on Cape Ann is famed in modern times as the home base for the "Wicked Tuna" fleet and setting of many films including "The Perfect Storm."
Every visit to Gloucester should include fresh-off-the-boat seafood, a stop to explore the Rocky Neck art colony and a promenade along the Western Harbor all the way out to Stage Fort Park. Between whale watching and schooner tours, there are plenty of ways to get out on the water.
Population: 30,000
Where to stay: Beauport Hotel or Harborview Inn
Saranac Lake, New York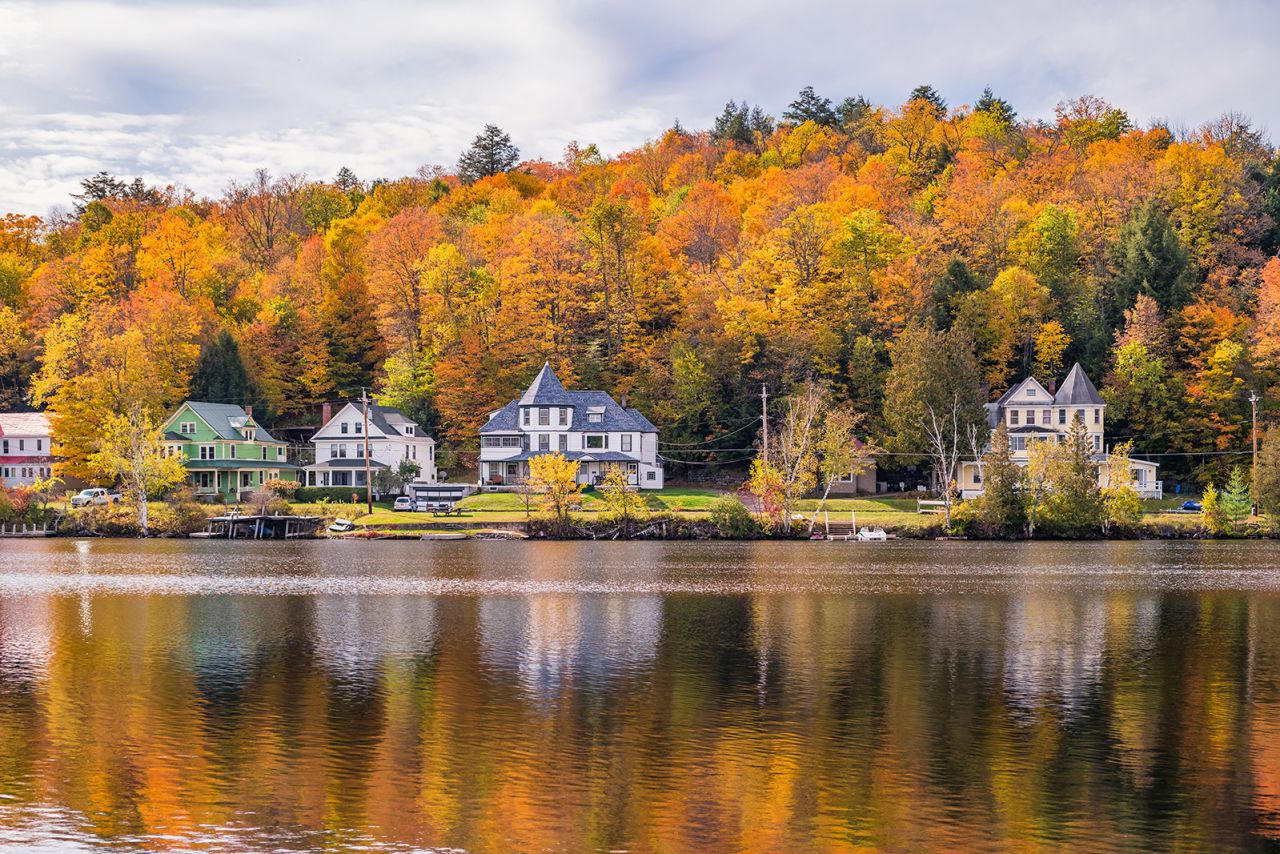 With more than 180 structures on the National Register of Historic Places, this Upstate New York village offers a time-trip back to the late 19th century when it was one of America's leading health resorts and a destination where tens of thousands of people came to take "the cure."
Among its many relics are the colorful Adirondack Carousel, the Victorian mansions of the Helen Hill Historic District, the Robert Louis Stevenson Cottage and the Saranac Laboratory Museum, famed around the world for its tuberculosis research.
Broadway and Main Street are awash in bars, restaurants and intriguing one-off shops. Outer enthusiasts can earn patches completing the village-sponsored paddling challenge on five lakes or hiking challenge on six summits. Come winter there's cross-country skiing, ice fishing or downhill glides on Mt Pisgah.
Population: 5,000
Where to stay: Hotel Saranac or The Point
New Bern, North Carolina
The name betrays the fact that New Bern was settled in 1710 by Swiss immigrants. But nowadays there's nothing faintly alpine about this hip little Carolina coastal city known for its cool bars and gourmet culinary scene.
Living history tours of Tryon Palace spin tales about North Carolina's colonial capital while the soda fountain at the intersection of Pollack and Middle streets is where Pepsi-Cola was born in 1898 (and originally called Brad's Drink).
Nearby Croatan National Forest offers great hiking trails or you can escape to the shore at Atlantic Beach or Emerald Isle.
Population: 31,000
Where to stay: Hanna House or Courtyard by Marriott
Beaufort, South Carolina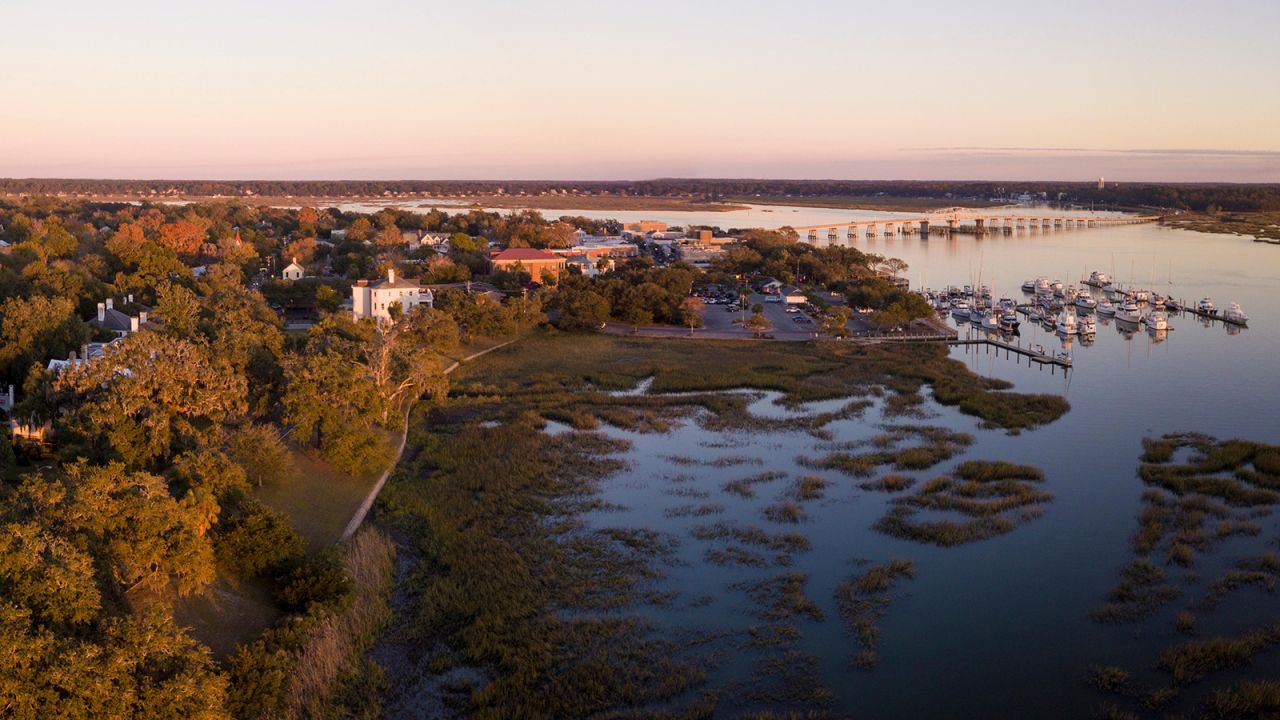 Founded in 1711, this charming town is the second-oldest in South Carolina, after Charleston. Stately mansions built before the Civil War surround the commercial hub along Bay Street. A pleasant park along the waters of the Beaufort River is just beyond the street lined with restaurants and shops. Shade and sustenance – with waterfront views – are available on the porches and patios at Plums, Saltus River Grill and Lowcountry Cider Co. & Superior Coffee.
Exhibits and artifacts inside the old Arsenal show how Beaufort was in Yankee hands for most of the Civil War, while the Reconstruction Era National Historical Park (one of the newest units of the US National Park System) spins tales of the post-war American South.
Beaufort is bullish on festivals including an oyster festival in January, Original Gullah Festival over Memorial Day weekend, and shrimp festival in September.
A string of barrier islands is just across the bridge. St. Helena is rich in the culture of the Gullah Geechee people, descendants of formerly enslaved West and Central Africans. Farther on, the state's most popular park, Hunting Island State Park, boasts thousands of acres of maritime forest and marsh fronted by five miles of unspoiled beach.
Population: 13,700
Where to stay: Anchorage 1770 or City Loft Hotel
Metropolis, Illinois
This Metropolis established in 1839 may have been founded almost exactly a century before the first Superman comic book was published, but that didn't prevent the Ohio River town from cashing in on the Man of Steel's worldwide fame.
A colossal statue of Superman towers above the town square near a Super Museum that pays homage to Clark Kent and his almost indestructible alter ego, and a park graced with a statue of Lois Lane.
Metropolis also boasts real American history: Fort Massac. A stout riverside bastion that played a role in the American Revolution, French & Indian War and Lewis & Clark Expedition.
Population: 5,900
Where to stay: Riverview Mansion or Fort Massac Campground
Mackinac Island Village, Michigan