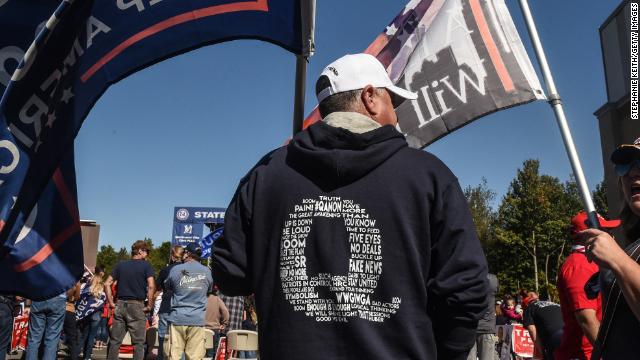 Facebook said Tuesday it will ban any pages, groups, and Instagram accounts representing the conspiracy theory QAnon from its platform.
The move comes three years after the far-right conspiracy theory began. During those years QAnon adherents have embraced a number of different and often contradictory theories, but the basic false beliefs underlying QAnon are claims about a cabal of politicians and A-list celebrities engaging in child sex abuse, and a "deep state" effort to undermine President Trump. Last year an FBI office warned that Q adherents are a domestic terrorism threat.
Facebook's move will be welcomed by some, but the platform has allowed the conspiracy to grow and spread for years.
There are now multiple Republicans running for Congress who have expressed support for QAnon.