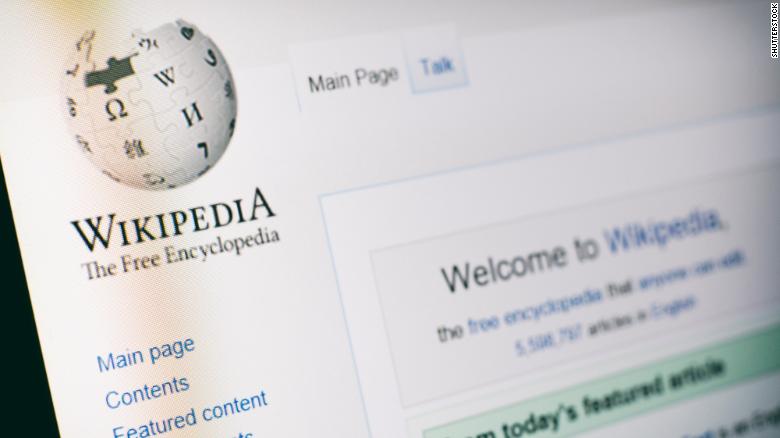 Staffers at Wikipedia's parent organization and the volunteer editors who maintain its millions of pages have a plan to ensure that election-related entries aren't improperly edited.
Last week, the Wikipedia community placed "extended protections" on the 2020 United States presidential election page, which means only experienced volunteers with at least 500 edits and 30 days on the platform can make changes. Other pages related to the election and presidential candidates already have protections, like the articles for Hunter Biden, the son of Democratic presidential nominee Joe Biden, Jared Kushner, President Donald Trump's son-in-law, and the pages for both the Trump and Biden campaigns.
Generally, anyone can go into an article and make a change, however, there are varying levels of protections for what Wikipedia calls contested pages, which range from political topics to more obscure subjects over which editors disagree.
There are over 70 English-language articles about the 2020 election, according to the Wikimedia Foundation, Wikipedia's parent. It said more articles may be protected as Election Day nears.
Editors will be monitoring a list of relevant articles on Election Day and beyond. If someone makes an edit to those pages, over 500 people will get an email alerting them that there could be something worth checking.
Wired previously reported that editors have been actively discussing what measures they are considering for election night on a public page.
Since late August, some Wikimedia staff have been running through different scenarios of what could happen on its site during the election, such as how it would handle malicious content or a coordinated attack by multiple accounts making edits across several Wikipedia pages on Election Day.
"We are under no illusions that we will prevent every bad edit from making it onto the site," said Wikimedia chief of staff Ryan Merkley, who leads its new internal US election task force. "We think our responsibility is to make sure that we are as prepared to respond and that we can do it as swiftly as possible and ideally prevent its spread broadly."