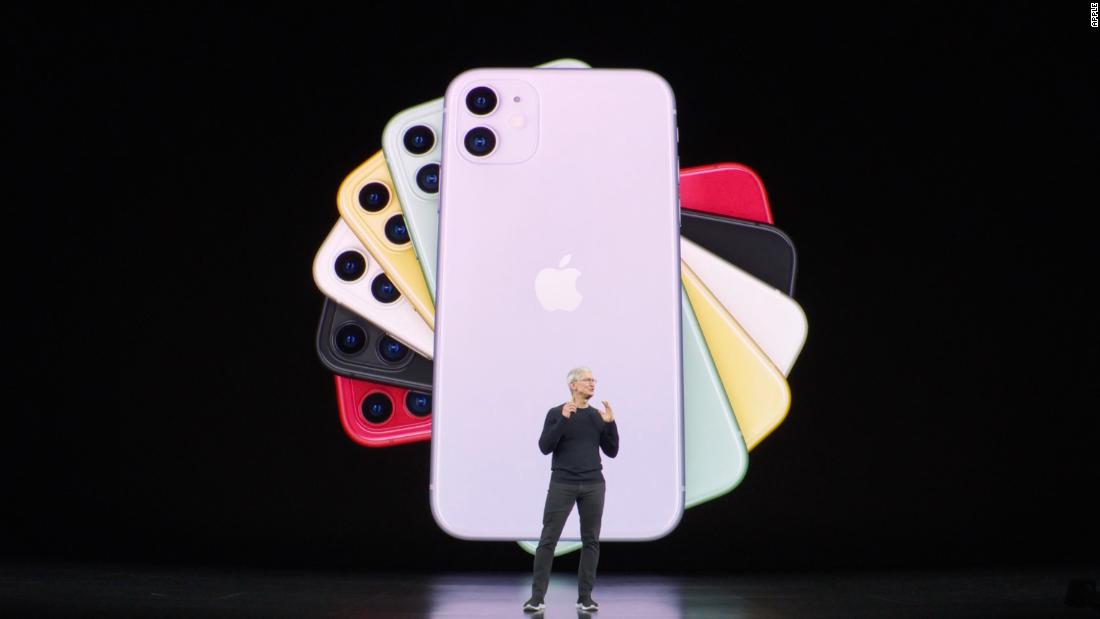 Now on to what we've been waiting for: Apple's iPhone presentation. "It's become so essential to people all over the world," Apple CEO Tim Cook said. "It's made a profound impact on our daily lives."
What you need to know:
The iPhone 11, which looks nearly identical to last year's line on the surface, features a 6.1-inch Retina display, spatial audio to create an immersive sound field around you and new cameras positioned on the back, including a new wide camera for faster auto-focus and an ultra wide camera for capturing more in photos. The selfie camera can now switch to landscape mode and take slow-motion shots.
The iPhone 11 is also getting new colors, including green, yellow and purple.
It starts at $699.