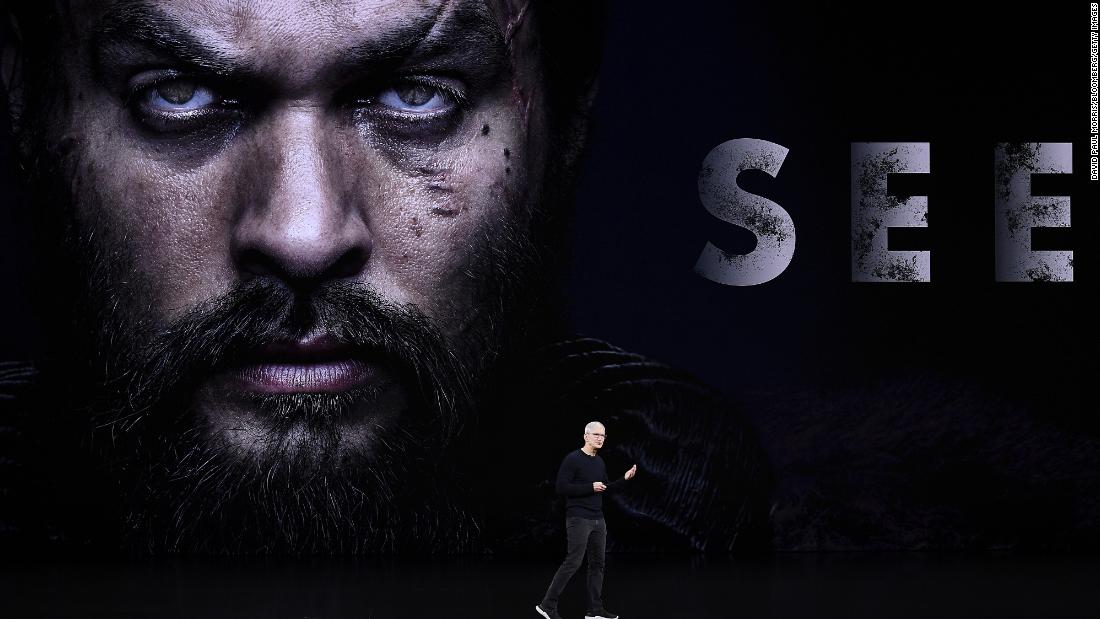 We've now moved onto Apple TV+.
Tim Cook unveiled the trailer for Jason Momoa's new show, 'See.'
The first shows will be available on November 1, 2019. More will get added every month. Apple TV+ will be available in over 100 countries at launch, Cook says. It will cost $4.99 per month.