Inside Apple's big September event: Live updates
3:20 p.m. ET, September 10, 2019
Apple TV+ will cost $4.99 a month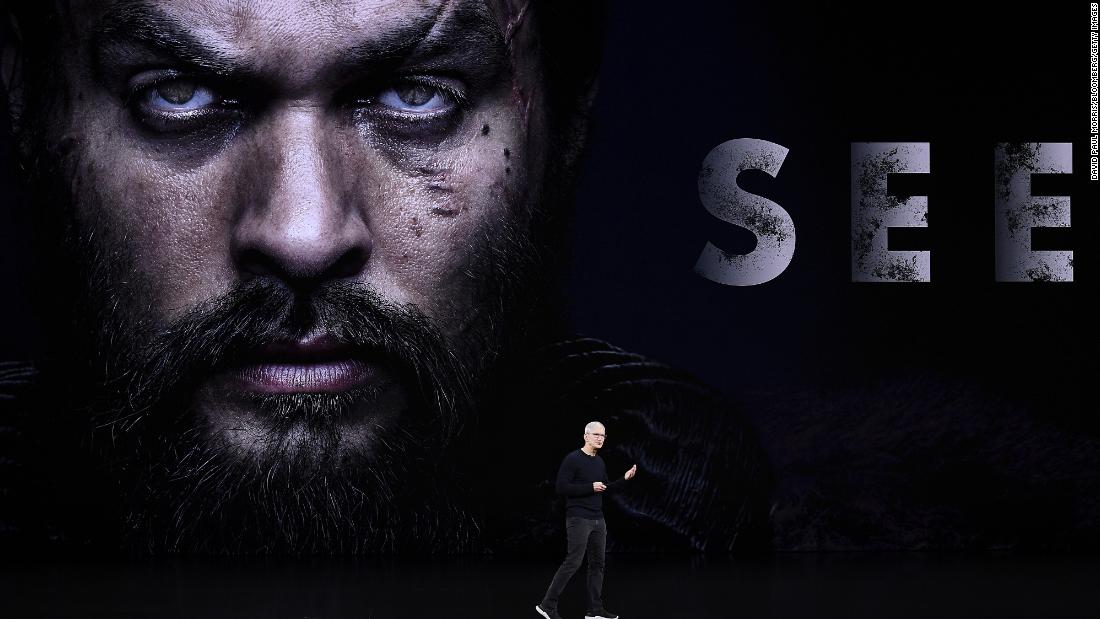 We've now moved onto Apple TV+.
Tim Cook unveiled the trailer for Jason Momoa's new show, 'See.'
The first shows will be available on November 1, 2019. More will get added every month. Apple TV+ will be available in over 100 countries at launch, Cook says. It will cost $4.99 per month.
3:23 p.m. ET, September 10, 2019
Apple kicks off iPhone event with news about its gaming subscription, Arcade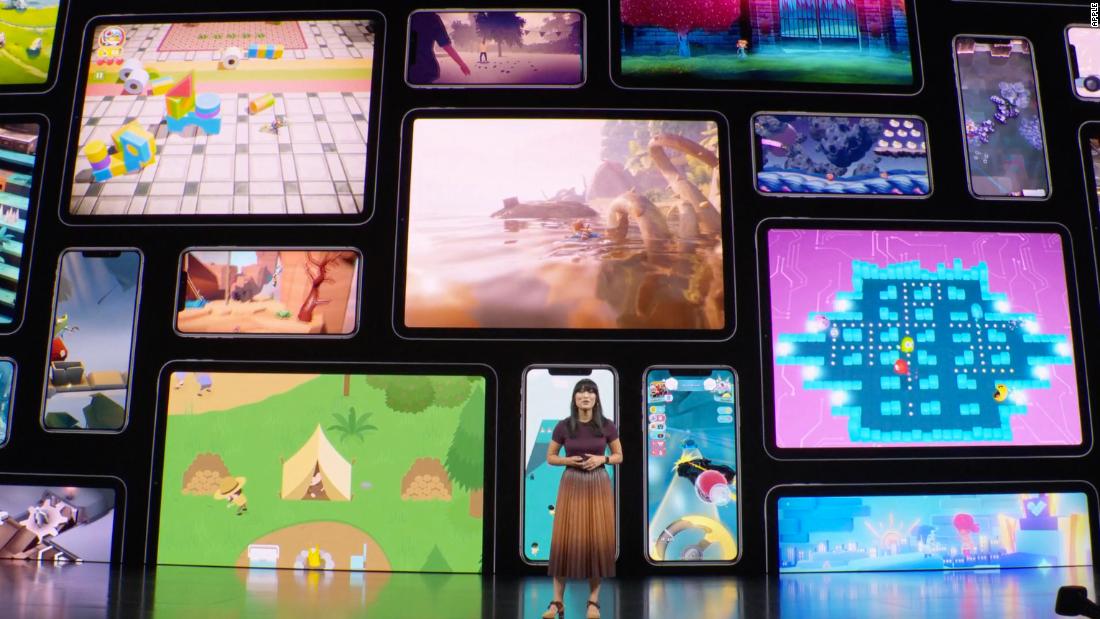 Apple wants to sell you video games.
Apple Arcade, a new subscription service, launches on September 19 and costs $4.99 a month. It provides access to a bunch of indie games and classic titles as well some from companies like Capcom and Annapurna.
While most mobile games are free to play and rely on a lot of in-game transactions to draw in revenue, Apple Arcade will be a premium option.
While iPhone revenue is on the decline, Apple has been leaning into services in the finance, publishing and entertainment industries.
12:21 p.m. ET, September 10, 2019
The scene at Apple's campus ahead of the event
Apple's big media event kicks off in about an hour -- and it's starting to get busy.
The media is filing in, lingering mostly in front of and inside the first floor of Apple's new campus. Apple (AAPL) staffers are dressed in new teal shirts. (It's unclear if that will be one of the new colors Apple announces for the iPhone). As in previous years, they're welcoming attendees with claps and cheers.
And there is at least one new twist to this year's event already: Apple famously stocked press areas with Smart Water, a rumored longtime favorite of Steve Jobs. But this year, the supplied water is in tin cans -- the company is called Proud Source and you can find it here. Nearby SFO airport recently stopped selling water bottles.
12:13 p.m. ET, September 10, 2019
Here's what investors are watching for on Apple's big day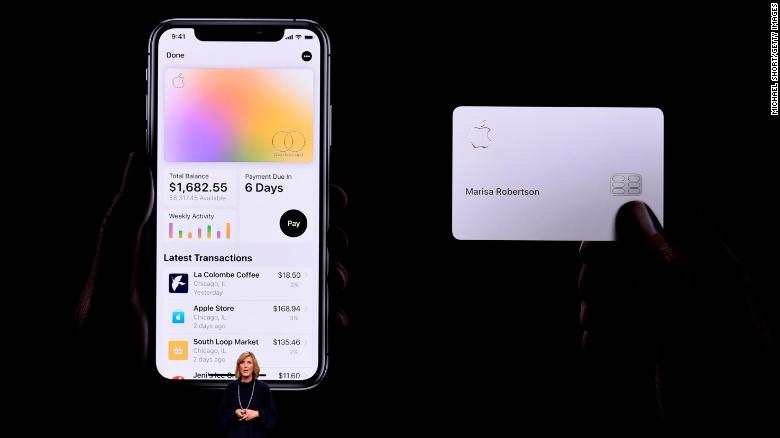 There isn't a heck of a lot of excitement about Apple's new iPhone 11. But shareholders are still jazzed about the company's prospects. Apple's (AAPL) stock is up a whopping 35% this year, making it the best Dow performer 
So why are investors so enthusiastic? Apple's services business — which includes Apple Music and other streaming content, as well as the AppleCare warranty business and Apple Pay — rose nearly 13% from last year. The services business is poised to grow further thanks to Apple's recent introduction of a credit card.
It may not matter if the new iPhones underwhelm the tech cognoscenti. As long as average consumers continue to use their current iPhones, iPads, Macs and Watches, then Apple may keep making serious money from monthly subscriptions.
11:22 a.m. ET, September 10, 2019
How to watch Apple's iPhone event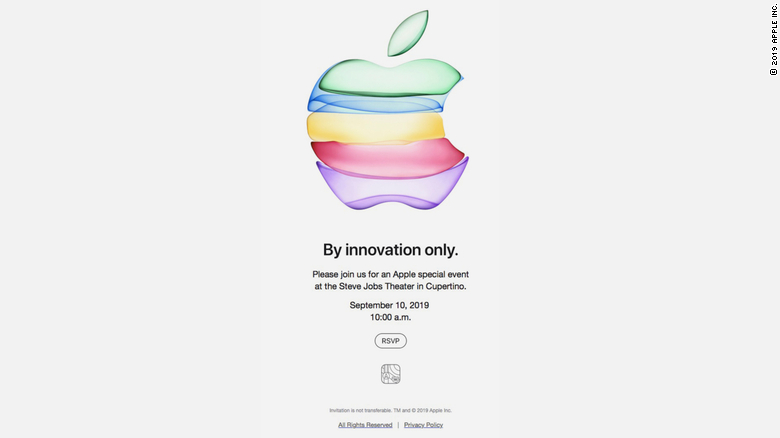 Apple's special media event will kick off at 1pm ET on Tuesday. As in previous years, Apple (AAPL) will livestream the event on its website.
11:22 a.m. ET, September 10, 2019
Uh oh. More wireless charging problems?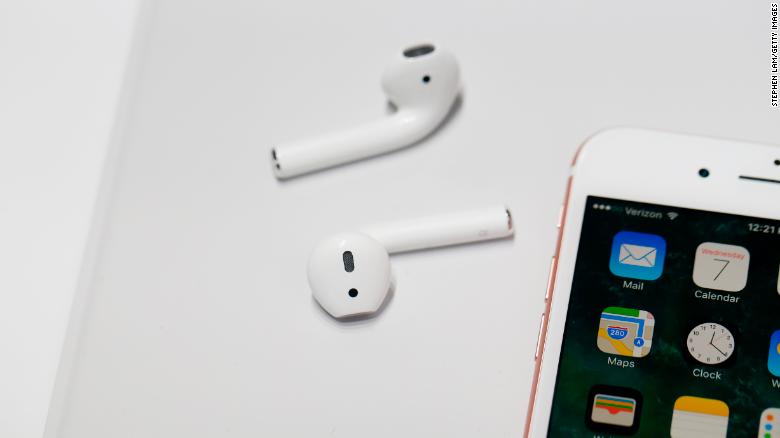 One of the most hotly anticipated new features for the iPhone 11 line may not be happening after all.
Apple (AAPL) was rumored to be planning to introduce reverse wireless charging -- an option that would allow you to charge up devices like AirPods by placing them on the back of an iPhone. (Samsung launched a similar feature for its Galaxy line earlier this year). 
But Apple may be having issues at the last minute. Ming-Chi Kuo, a longtime Apple analyst, reportedly said the company is backing off the plans because the "charging efficiency may not meet Apple's requirements."
If true, the news would represent yet another headache for Apple with this technology. AirPower, the wireless charging mat Apple once promised, was officially scrapped last March.
11:22 a.m. ET, September 10, 2019
What to expect from Apple's big day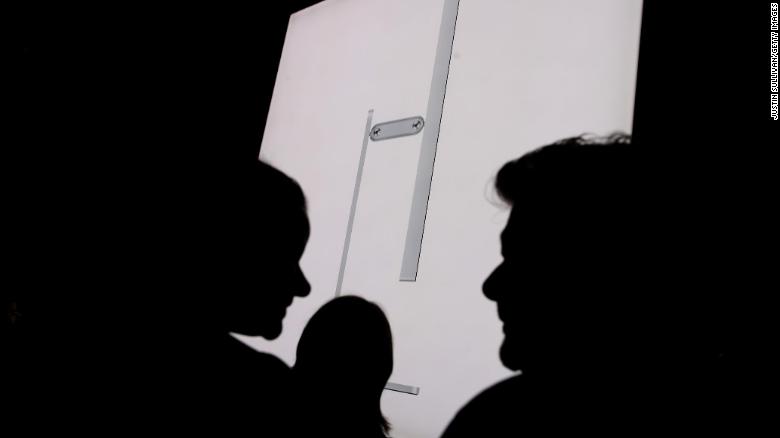 Don't hold your breath for an iPhone that's foldable, 5G capable or radically different from last year.
iPhone predictions: Apple will likely show off three new, high-end iPhones — the iPhone 11 Pro, the iPhone 11 Pro Max and the iPhone 11 — replacing its XS, XS Max and XR models.  
Rumored features: A faster processor, improved Face ID and a new camera system with three cameras on the back. The devices will likely look nearly identical to last year's lineup.
Software updates: Apple (AAPL) announced in June that iOS 13 will feature a dark mode to save on battery life, a way to silence unknown callers and a tool that allows you to swipe to type, rather than lifting your fingers.
What not to expect: A 5G iPhone. That will likely come in 2020.
11:22 a.m. ET, September 10, 2019
Hoping for 5G? Look elsewhere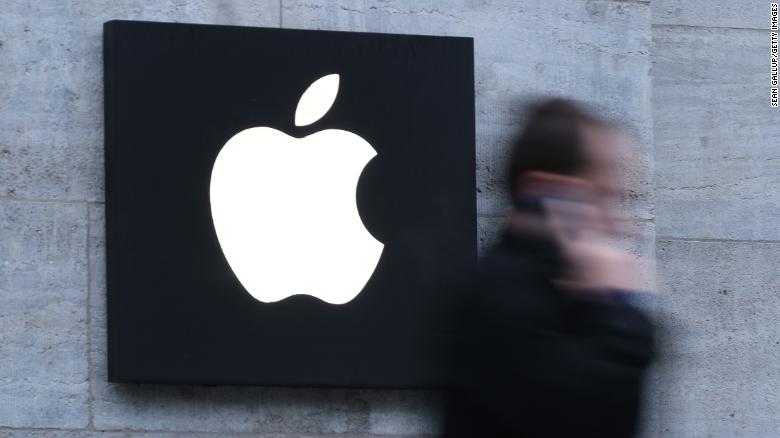 One thing Apple is not expected to launch at its big press event Tuesday: a new 5G phone. And that could give some of its rivals an edge in the space. Samsung has already announced two 5G models.
So what's the holdup with Apple (AAPL)? Its shift away from Qualcomm (QCOM) components toward Intel (INTC) in recent years reportedly stalled development for 5G modems in time for this year's cycle.
But perhaps the delay will also give 5G networks time to catch up. For now, service in the US is inconsistent and unreliable. Eventually, it'll handle significantly more traffic and bandwidth to enable major tech advancements such as self-driving cars and robotic surgeries. 
A 5G iPhone could also promise smartphone growth for Apple; potentially offering a doorway into what's next. After all, we've mostly maxed out what our phones can do on 4G.
11:21 a.m. ET, September 10, 2019
The iPhone's rough year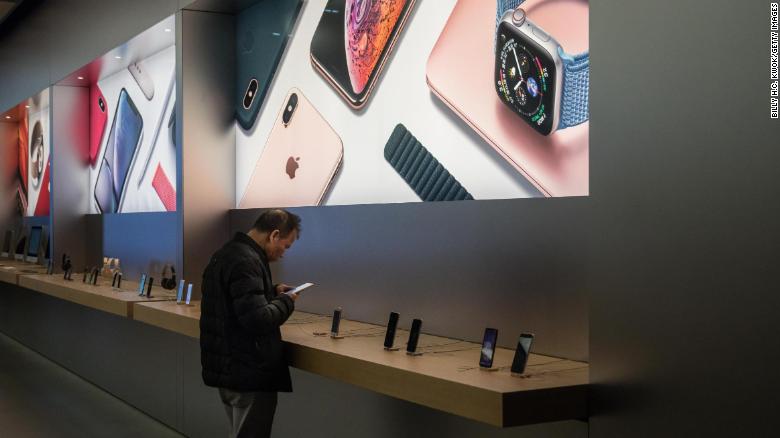 When Apple showed off its latest iPhones at an event last September, CEO Tim Cook touted the devices as "by far the most advanced" smartphones it had ever made.
In the year since then, however, the iPhone business -- still Apple's single biggest moneymaker -- has been lackluster at best. Apple's revenue from iPhones has declined by double-digit percentages in each of the last three quarters.
The decline came as the company grappled with consumers who are waiting longer to upgrade their smartphones and a trade war that's denting demand in China, which was once one of Apple's most promising markets. If the rumors ahead of this year's event are true, Apple (AAPL) is gearing up to announce incremental changes to the iPhone. That may generate some press but it won't necessarily do much to shift this deteriorating trend line.