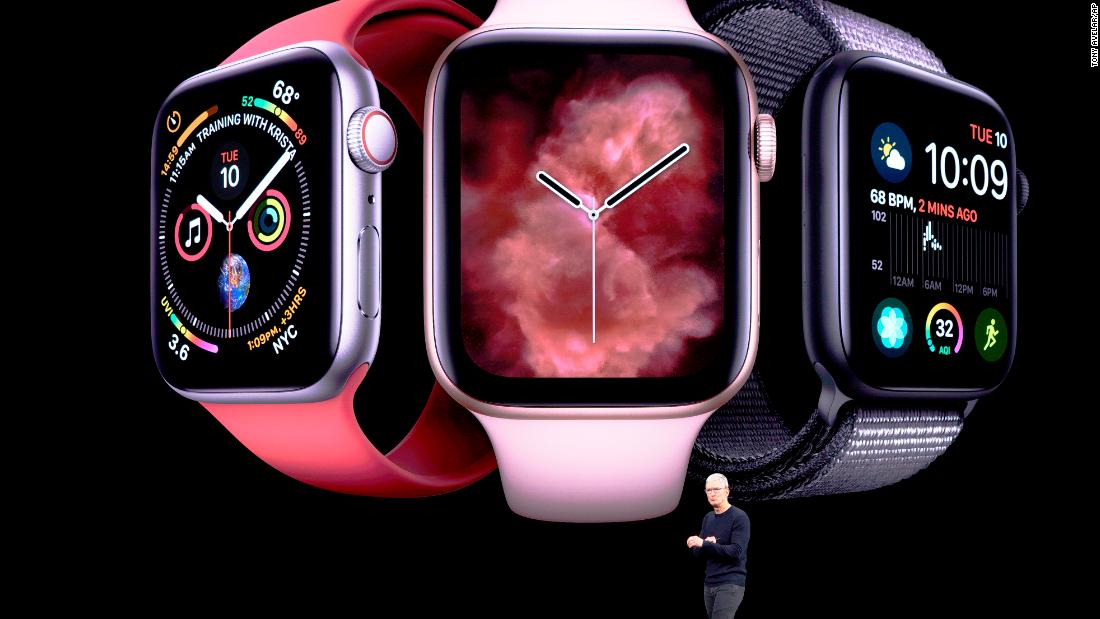 We just heard about the Apple Watch's health impacts. Now we're finding out what updates the hardware is getting: Apple Watch Series 5.
Series 5 will have a new Retina display that is always on. That means the watch face is always visible. It has 18 hours of battery life.
The cellular version has a new emergency SOS feature for when you're traveling internationally to over 150 countries, where you can press and hold down the side button to contact emergency services -- without needing your iPhone.
The GPS version starts at $399, while the cellular model costs $499. Series 5 is available starting today, and will hit stores on September 20. The Series 3 Watch will now cost $199.