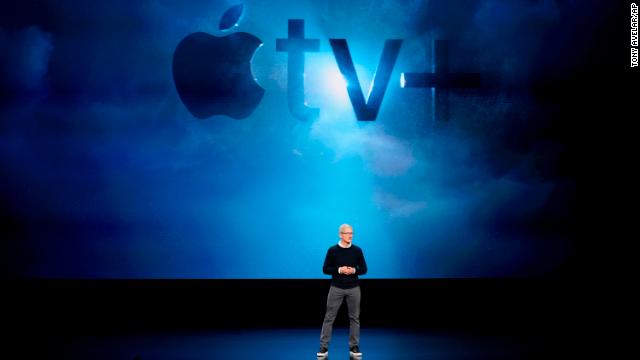 Apple events are known for their spectacle. But Monday's event with its reveal of Apple's new streaming video service, Apple TV+, felt kind of small (Hollywood star power notwithstanding).
The presentation was supposed to lay out how Apple (AAPL) was going to take on the streaming world, challenge Netflix (NFLX) and Disney (DIS) and the litany of others in the space. Many of us though the tech giant was going to change the way we watch TV Instead we just got more questions:
We don't know how much the new TV product will cost (Apple said pricing would come later).
We don't know when it'll launch (Apple said sometime in the Fall).
Even Steven Spielberg, Reese Witherspoon and Oprah felt like a collective meh because we didn't get to experience what these creators are actually creating. There were no trailers -- just lots of talking.
Okay, actually, Oprah is never meh so I take that last part back.
The whole thing felt very unlike Apple, as Recode's Peter Kafka pointed out.
"One thing Apple has been very good about is showing off a new piece of hardware or software, telling you why you'd like to use it, and telling you when you can get it," he wrote. "It usually tells you how much it costs, too."
Apple will eventually tell us more about its plans, but for now the reception on this TV is pretty fuzzy.