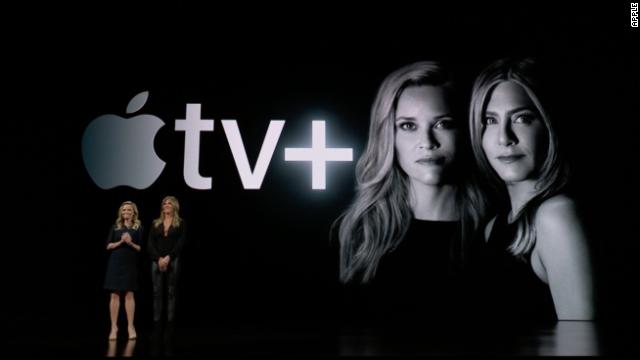 Jennifer Aniston and Reese Witherspoon appeared on stage to introduced their Apple (AAPL) series "The Morning Show" — a fun look into the wild world of morning news.
"Through the prism of those under-slept and over-adrenalined people behind and in front of the camera, we take an honest look at relationships between women and men in the workplace," Aniston said on stage.
The two are also executive producers on the show.
Steve Carell, who is also on the series, joined Aniston and Reese on stage and vamped about the series and his character.
"His colleagues love him and America love him," Carell joked.
(Full disclosure from CNN's Brian Stelter, who's reporting live at today's event: I'm a consultant on one of Apple's many shows, a drama set in the world of morning TV. But I don't know when or how the show is being released.)