Following criticism from animal rights group PETA for using live butterflies in dresses, the founder of Japanese brand Undercover has apologized and promised to never feature living animals in his designs.
"I regret that I trapped butterflies that could fly freely in the sky," said Jun Takahashi in a letter to PETA, which he shared with CNN on Tuesday.
Undercover's "terrarium" dresses, which contained flowers and live butterflies, were a moment of ethereal beauty during the label's Spring-Summer 2024 show at Paris Fashion Week in September, but the gowns sparked concern among animal rights activists over the insects' welfare.
PETA wrote to Takahashi in October to inform him that butterflies used for public displays are "typically either ripped from nature or captive bred on farms," and that many are crushed or die while they are shipped "like cargo" in envelopes and small boxes.
The group cited the North American Butterfly Association, saying, "many wedding planners now avoid butterflies at weddings because they (often) arrive dead, or half-dead."
In his reply, dated October 17, Takahashi said he wanted the butterflies in his show to be safe and healthy. He wrote that his team ordered them from an "ethical" breeder and gave them proper nutrition and ample space to breathe and fly, while keeping them at the correct temperature.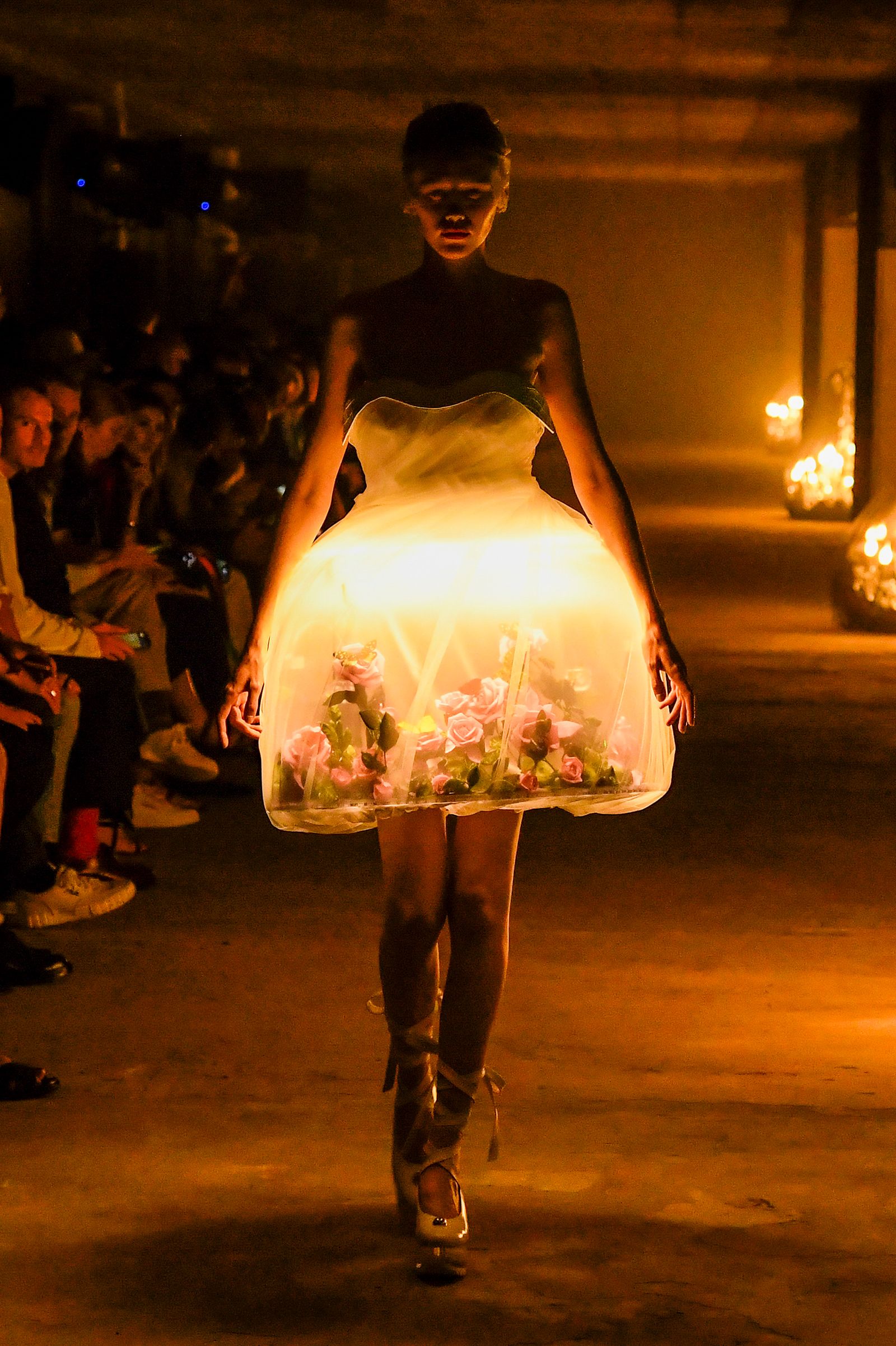 But the designer added that while his label strove to create the "most comfortable environment possible" for the creatures, he knew it was a mistake. "I felt guilty, yet I decided to put butterflies in the dress for my own creation," he wrote.
Takahashi said he released the insects in a park immediately after the runway show, though PETA's letter noted that captive-bred butterflies "struggle to find food sources, and rarely survive" in the wild, and can also "spread disease to local insect populations."
A spokesperson for PETA told CNN on Tuesday that a representative from the organization met with Takahashi in person to thank him for his letter, and they had a "constructive discussion."
In his letter, the designer said he first developed an affinity for butterflies at his grandmother's funeral two decades ago. "I went to a river nearby, and a white butterfly flew by and didn't leave my side," he said. "This experience made me feel very happy, thinking that my grandmother was coming closer to me." Since then, Takahashi added, he has had other similarly evocative experiences with the insects.
"I hope you will appreciate our good will and please do not hesitate to inform us more on this topic as we want to learn to behave better," he informed PETA, adding: "I pray that butterflies will come to my side again."
New York department store Barneys stopped featuring insects in its displays after facing similar complaints from PETA over its use of live monarch butterflies in 2018.
The animal rights organization also has campaigns targeting what it calls "systemic cruelty" in the leather, mohair, wool, cashmere, down and fur trades.